Gucci's 3D-Printed Plastic Mickey Mouse Bag Is Yours for $4,500 USD
Only die-hard Disney fans need apply.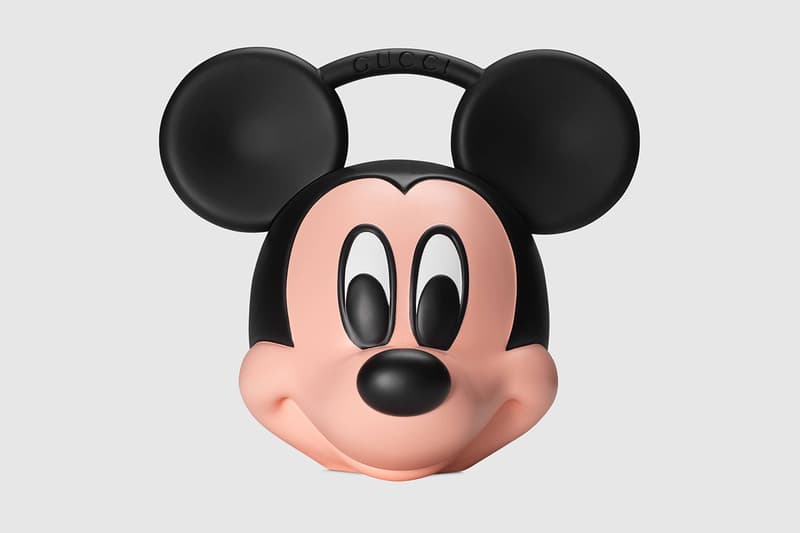 1 of 6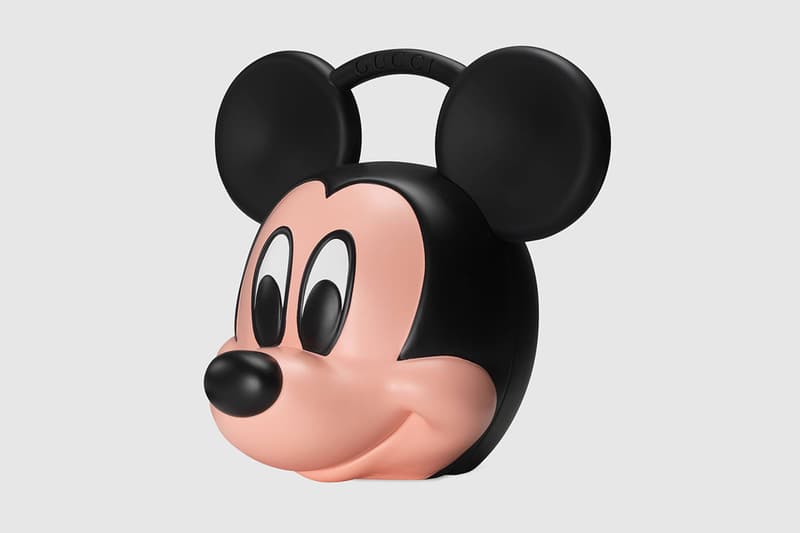 2 of 6
3 of 6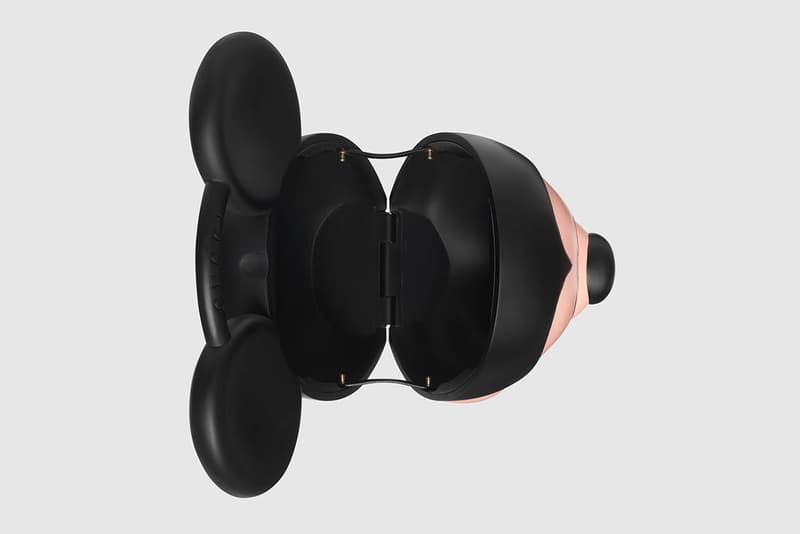 4 of 6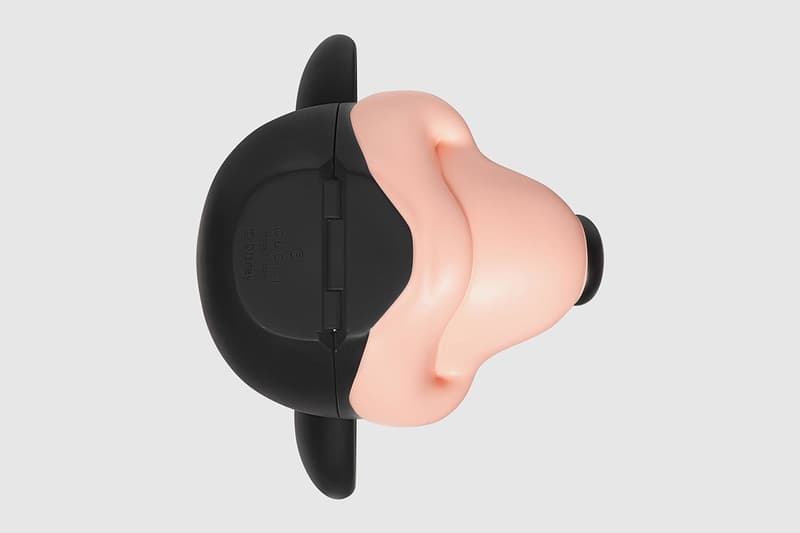 5 of 6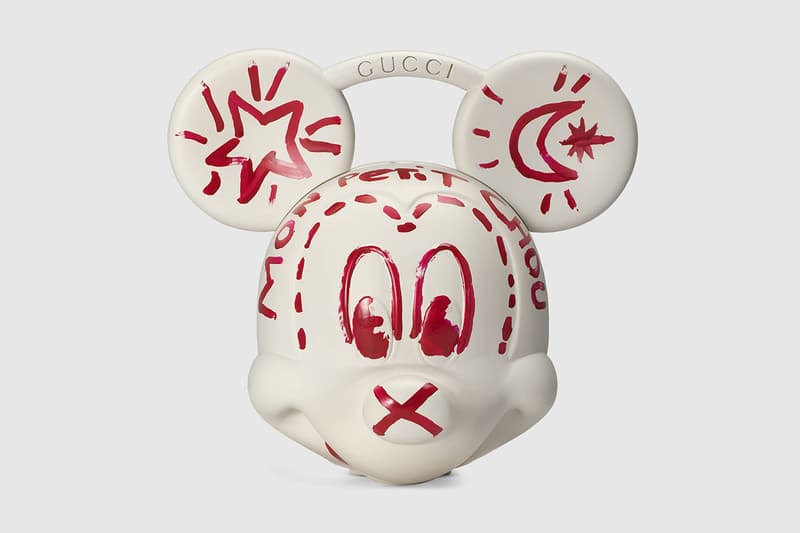 6 of 6
Some of Gucci's wildest big-ticket items have recently included a $390 USD credit card keychain and a $2,000 USD cotton fishing vest, but Spring/Summer 2019 may have yielded the most bizarre splurge piece to date. Behold: the $4,500 USD plastic Mickey Mouse bag.
Designed in collaboration with Disney for Mickey Mouse's 90th birthday in 2018, the bag debuted on the Gucci Spring/Summer 2019 runway. Two iterations of the 3D-printed top-handle bag are up for grabs — deep-pocketed Disney fans may select either a classic rendering of Mickey Mouse, complete with black eyes, nose and ears, or a raw, unpainted variant.
The latter bag gets a bit more liberal with its rendering of the iconic cartoon character. This bag swaps Mickey's usual skin tone for illustrative red doodles splashed across the face of the bag, complete with "mon petit chou" (a French term of endearment, literally translated as "my cream puff) scribbled across the top. Both Italian-made bags also include some more subtle details, like magnetic closure and a debossed Gucci logo on the handle.
If that makes the price tag sound more appealing, then head to Gucci's site to place your order. Be forewarned, the bags are reserved for back order and shipping may take up to a month-and-a-half. Watch the full Gucci SS19 show below while you wait.
Most recently, Gucci delivered a crystal-encrusted take on its hefty Screener sneaker.