More Details About 'Game of Thrones' Season 8 Battle Scene Revealed
Along with new images from the final season.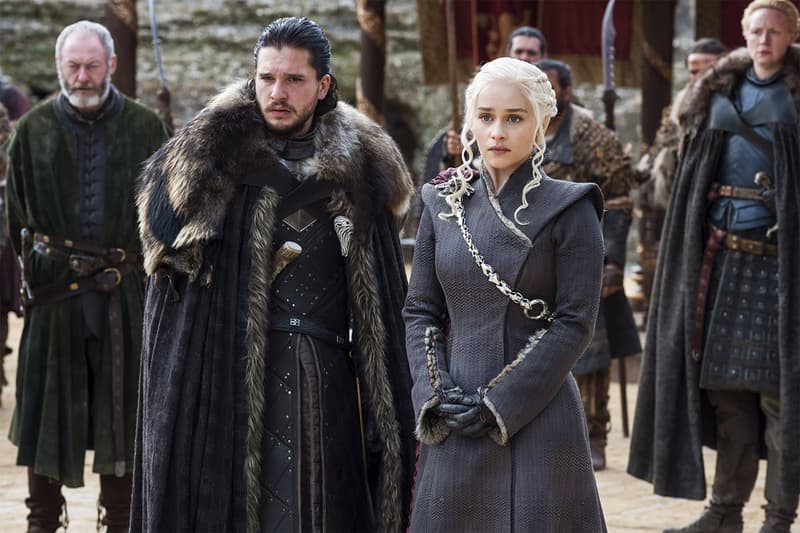 After a new clip showed Arya spotting Dragon and new posters spotlighted those most deserving of the Iron Throne, Game of Thrones has teamed up with Entertainment Weekly to give a closer look at Season 8. In the EW cover feature, showrunners David Benioff and Dan Weiss discuss the potential problems of producing the series, as well as discussing what to expect from the series.
The interview focuses on the production of an episode featuring the great battle of Winterfell, which sees the Night King and his army come up against an alliance featuring characters including Jon Snow, Daenerys Targaryen, Tyrion Lannister, Arya Stark, Sansa Stark and Brienne of Tarth. The Miguel Sapochnik-directed episode is set to be the longest-ever battle sequence on film, and required 11 weeks of night-time shoots.
Speaking to Entertainment Weekly about this shooting process, Iain Glen, better known as Ser Jorah Mormont, explained how difficult it can be: "It was the most unpleasant experience I've had on Thrones. A real test, really miserable. You get to sleep at seven in the morning and when you wake in the midday you're still so spent you can't really do anything, and then you're back. You have no life outside it." Similarly, Maisie Williams added that "nothing can prepare you for how physically draining it is. It's night after night, and again and again, and it just doesn't stop. You can't get sick, and you have to look out for yourself because there's so much to do that nobody else can do… there are moments you're just broken as a human and just want to cry."
Game of Thrones' final season is set to air on April 17. Head over to Entertainment Weekly to read more about the upcoming Season 8 and to see more exclusive imagery from the show.