Conor McGregor Wants UFC Shares Before Heading Into Octagon Again
The Irish warrior is looking for his share of the company.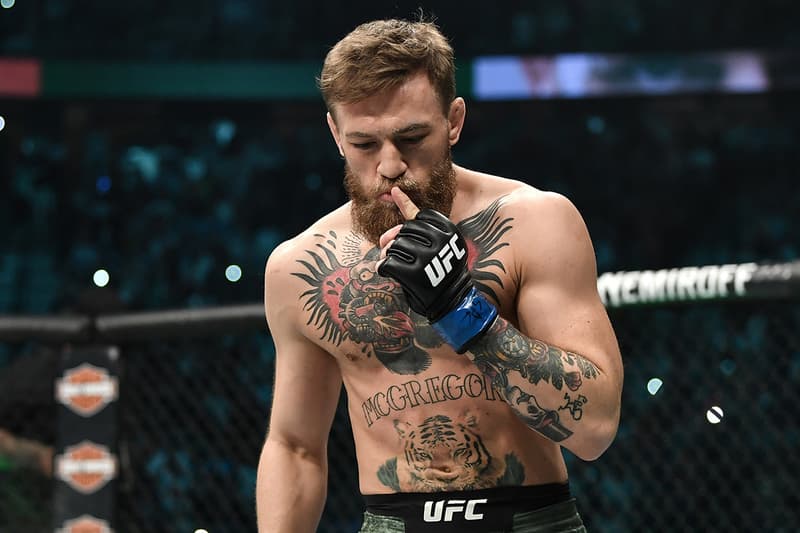 Although Conor McGregor is currently serving a six-month suspension, the martial arts wonder boy is planning money moves before his return.
According to sources, McGregor is insisting that the UFC pay him his shares for the popularity his fights have given the company. "I'm ready to fight," he reassured fans in Chicago over the weekend. He added, "I've said that, no problem. If the UFC wants me to slide into that co-main event and help, what that is, me sliding into the co-main event, it's boosting their brand-over-fighter rhetoric that they have. There's no problem with that. But if they want me to push that—and I have no problem pushing that—give me my rightful shares in the UFC company. That's all I ask."
This isn't the first time the two-division champion has spoken about getting what he calls his fair share. After he closed in $100 million USD for his match against Floyd Mayweather in August 2017, he notably claimed that he wanted ownership and to "be true partners in this similar to the way I was in the Floyd fight." While many think of this as a boisterous movie, reports actually state that UFC 229's Khabib v. McGregor, UFC 202's Diaz v. McGregor 2 and UFC 196's McGregor v. Diaz are the top three highest-selling PPVs of the company.
UFC President Dana White responded to the Irish warrior's requests a few years back, saying that he's more than welcome to buy his way into the company the same way other investors have. "Listen, a lot of people bought in on the UFC," White said. "Banks, celebrities, and everything else. Listen, you want a piece? He's got a lot of money. Come in and buy a piece, man."
Watch the clip of McGregor addressing the issue below.
In recent sports news, MLB superstar Mike Trout just signed a record-breaking 12-year deal with the Los Angeles Angels.
VIDEO: Conor McGregor (@TheNotoriousMMA) discusses being in the co-main event, says he'd do it if the UFC gave him his "fair share of the company" pic.twitter.com/YqGatmHXy5

— Mike Pendleton (@MP2310) March 19, 2019