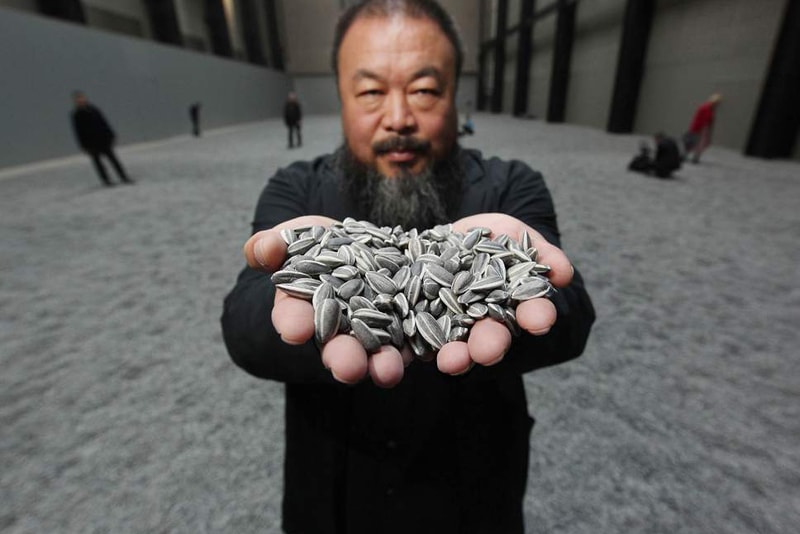 Ai Weiwei Plans to Rescue 30 Tons of Buttons from Landfill
Following the impending closure of a U.K. factory.
---
From amassing 3,500 refugee life jackets to crafting 49 tons of porcelain sunflower seeds, Ai Weiwei is a master of executing politically-charged installations that require plenty of objects. The Chinese activist-artist now plans to acquire a 30-ton batch of buttons being offered by a U.K. factory that is shutting down.
After suffering profit losses in recent years, the Brown & Co Buttons factory in South London's Croydon district is slated to close its doors. As a result of this, the factory plans to throw away 30 tons of buttons into a landfill. To help save the buttons from being discarded, a woman named Amy Clare Tasker made an appeal on Twitter on behalf of the factory. "COSTUME DESIGNERS: I've been asked to share this call to save buttons from landfill," she explained.
Can I have them all?aiweiwei.information@gmail.com

— 艾未未 Ai Weiwei (@aiww) March 9, 2019
Tasker's tweet has been shared over 5,000 times alongside countless responses including one by Weiwei. The artist responded to Tasker's tweet expressing, "Can I have them all?" The artist plans to save all of the buttons made of plastic, metal, glass, pearl, and olive wood from going into the landfill.
It's currently unclear whether or not Ai Weiwei will receive the sizable button haul. Fortunately, however, the factory owner's sister-in-law, Sarah Janalli, expressed that the buttons will not go into the landfill due to the enormous support from Twitter users. "The response has been overwhelming and we can't cope with any more inquiries but SUCCESS! No buttons will go to landfill," she said.
The artist also never revealed plans of what he will do with the buttons if he does receive them. One Twitter user comically suggested:
Can you please just put them all in one room so we can swim through them like Scrooge McDuck? pic.twitter.com/XsI9dyeEq6

— Jinja McGarrity (@JinjaMcGarrity) March 9, 2019
Big kudos to Tasker and Weiwei for spreading the message to save the buttons.
In other art news, the KAWS:HOLIDAY installation is landing in Hong Kong.