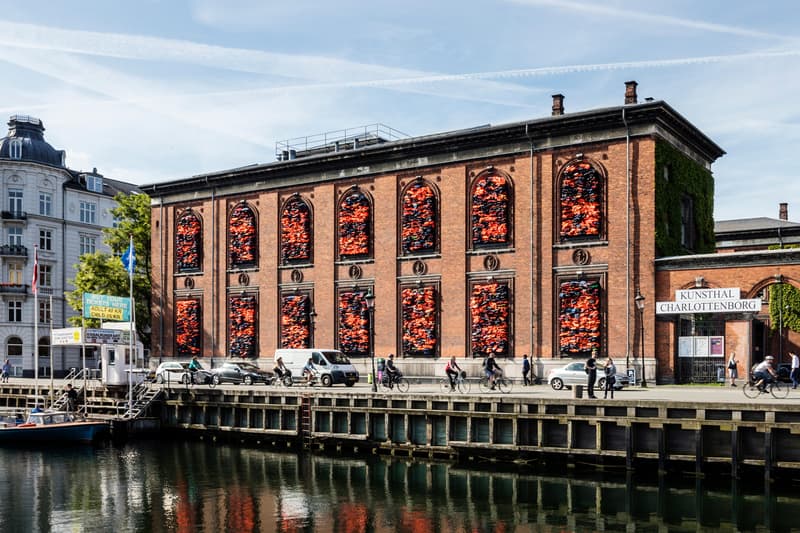 1 of 3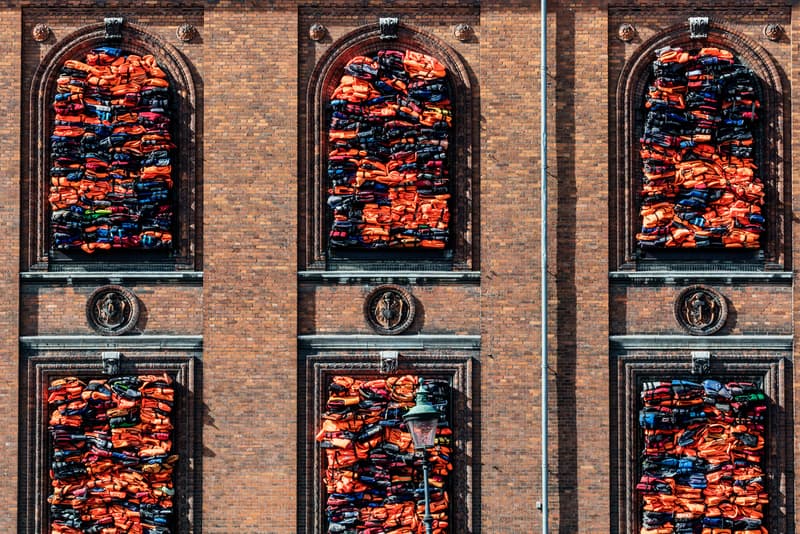 2 of 3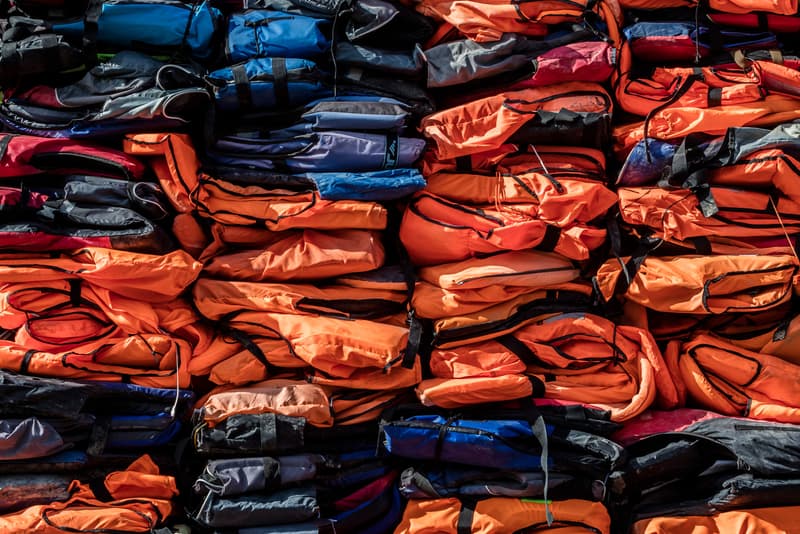 3 of 3
Ai Weiwei Has Packed 3,500 Refugee Life Jackets Into the Walls of a Danish Museum
A new installation dubbed 'Soleil Levant.'
---
Ai Weiwei continues to raise awareness for the ongoing European Migrant Crisis with his new installation at Copenhagen, Denmark. Titled Soleil Levant, the installation sees the windows on the Kunsthal Charlottenborg's façade packed with approximately 3,500 life jackets salvaged from refugees in the island of Lesbos in Greece. The Chinese dissident artist's crammed lifejackets aims to show folks how "dangerously confined and painfully cramped" the journey is for refugees as they travel on lifeboats towards Europe, as per designboom. Additionally, the name of the piece was inspired by Claude Monet's painting from 1872 which portrays the harbor of Le Favre in France during the Franco-Prussian War (1879-71).
"Obviously Ai Weiwei wants to put attention to the ongoing refugee crisis in Europe, or as he calls it, the human crisis," said Kunsthal Charlottenborg director Michael Thouber in a statement. "The beautiful thing about this piece is that every one of these lifejackets, 3,500 lifejackets represents a human story."
Soleil Levant will be on view at Kunsthal Charlottenborg up until October 1.
Kunsthal Charlottenborg
Nyhavn 2, 1051
København K, Denmark