42 Dugg Flexes His Youth on His 'Young & Turnt' Mixtape
Following his joint deal with CMG and 4PF.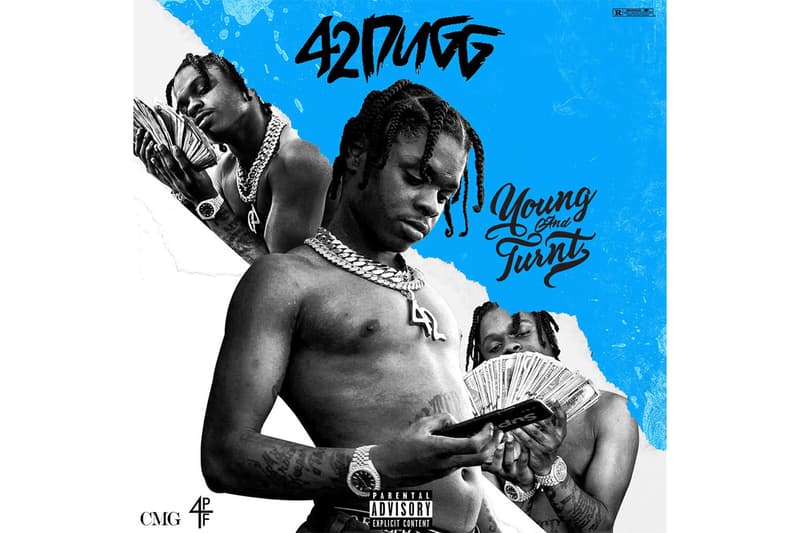 Rising rapper 42 Dugg is stealing the spotlight in the rap world with his new mixtape Young & Turnt. The Detroit native's energy stays true to the title, hitting the first bar in full force and retaining the vigor throughout the 12 tracks. Enlisting help from the likes of  Yo Gotti, Lil Baby and Tee Grizzley on guest verses and producers such as Helluva and Antt Beatz, Dugg's sophomore mixtape could quickly turn him into one of Detroit finest.
Stream Young & Turnt by 42 Dugg on Spotify and Apple Music below.
In related news, Dugg just signed a joint deal with Gotti's CMG and Lil Baby's 4PF.