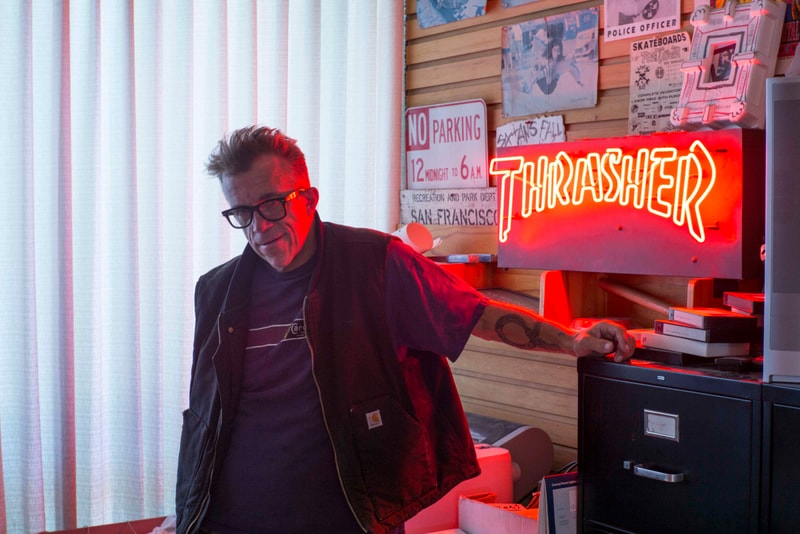 From the Mag Himself: Opinions on Skating's Most Opinionated Magazine
Jake Phelps, the legend behind 'Thrasher Magazine.'
---
This article was originally published on September 26, 2016.
Seminal skate magazine Thrasher was founded by Eric Swenson and Fausto Vitello in 1981, and has always represented a sense of incensed opposition to the status quo – within the skate industry and outside of it. So of course, as a skater, it was jarring to catch the magazine repped by models and fashion pundits outside at presentations in early 2016. While the magazine was originally started as a platform for Swenson and Vitello to promote their skate brand, Independent Trucks, Thrasher has since transcended its original purpose to become the most influential skate magazine in the world. In a similar way that The New York Times has a writing style that is literally copied by writers and editors around the world, there too exists a Thrasher-style of skateboarding, though no definitive handbook exists.
Under legendary Editor-in-Chief Jake Phelps, the magazine has earned the nickname "The Bible" amongst skaters, referring to its judicial role within the community – its hallowed pages are where skaters are made into legends, or satirized into obscurity. Every good magazine has one issue that can't be missed. In fashion, that would be Vogue's fall fashion issue. In skating, Thrasher's annual "Skater of the Year" issue is the must-read news of the season: the magazine celebrates the skateboarder that has most accurately embodied its de facto mantra of "Skate and Destroy" over the past 12 months.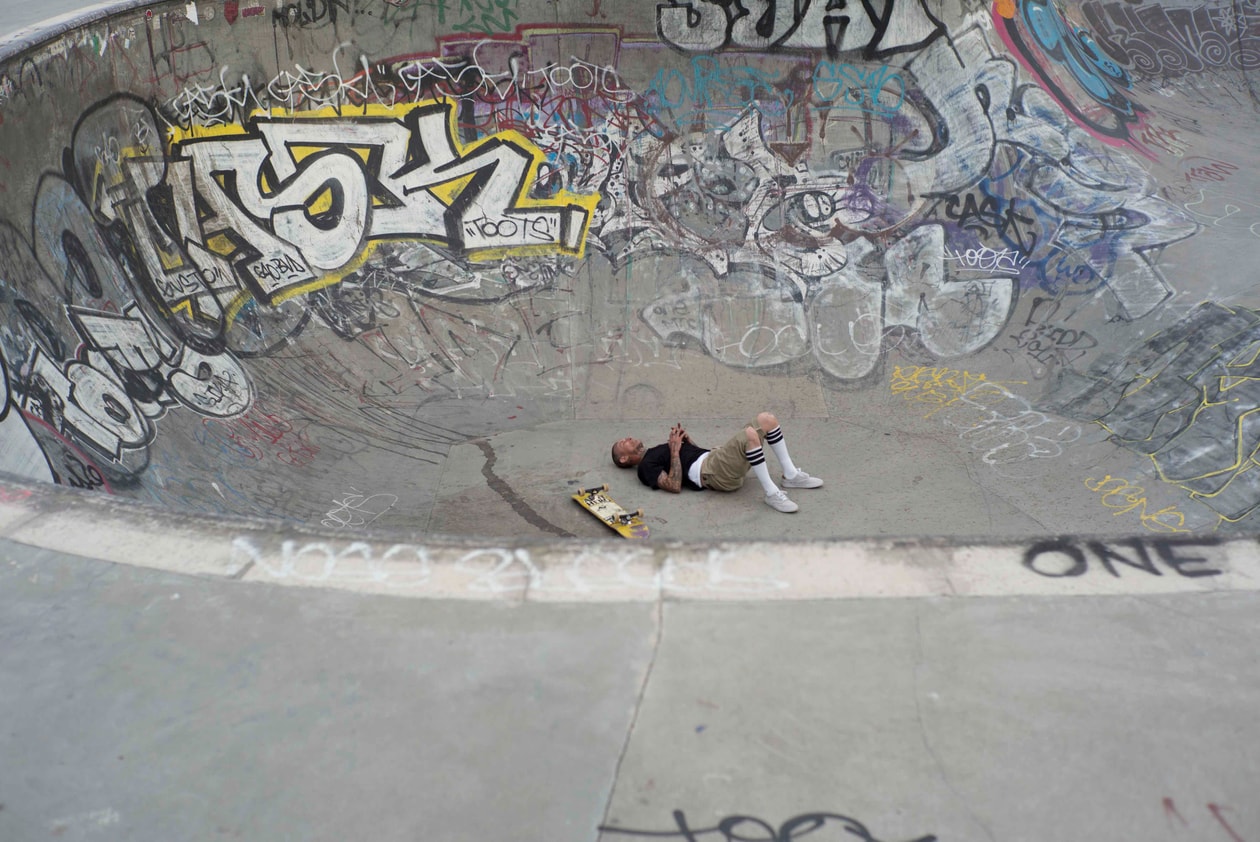 Unlike the fashion industry, which rewards the popularity of a label – like who's been seen in it, and its number of appearances in editorials – "Skater of the Year" can't really be quantifiably justified. There's a reason why certain skaters will never win the award, despite performing the most technical maneuvers – style. As skating becomes increasingly framed as a sport (it's on the verge of being included in the 2020 Olympic Games), a skater's approach or body language becomes their defining characteristic among peers. Thrasher's preferred style has the most parallels with hardcore punk movement of the early '80s: the skater takes fundamental tricks and executes them while moving faster, in places no one has done them, and, perhaps most importantly, makes it look difficult. "I'm not gonna give the award to some Johnny-come-last-month, flavor-of-the-week guy," explains Phelps. In the case of this year's winner, Phelps says he picked Anthony Van Engelen for "services rendered" – in other words, dues paid over a 10+ year career.
Skate companies produce videos as a kind of marketing tool – and although lengthy, big budget productions are still the gold standard; shorter, more frequent releases are currently the norm in the YouTube age. Some people that win "Skater of the Year" only appear in one large-scale video per year, if that – which renders the award a measure of quality versus quantity. Within the magazine itself, you might notice that Thrasher dedicates valuable page space to telling the backstory behind every featured photo; that's because the unseen battle of skateboarding – trying a trick for hours, sometimes days, before pulling it off – is ultimately what garners respect. And the rhetoric surrounding "Skater of the Year" is almost entirely founded on how hard they worked. After all, they're the legends who performed tricks for which there are no shortcuts. In other words, Thrasher's highest, most emblematic honor isn't reserved for the "best" skateboarders – it's for the inimitable ones.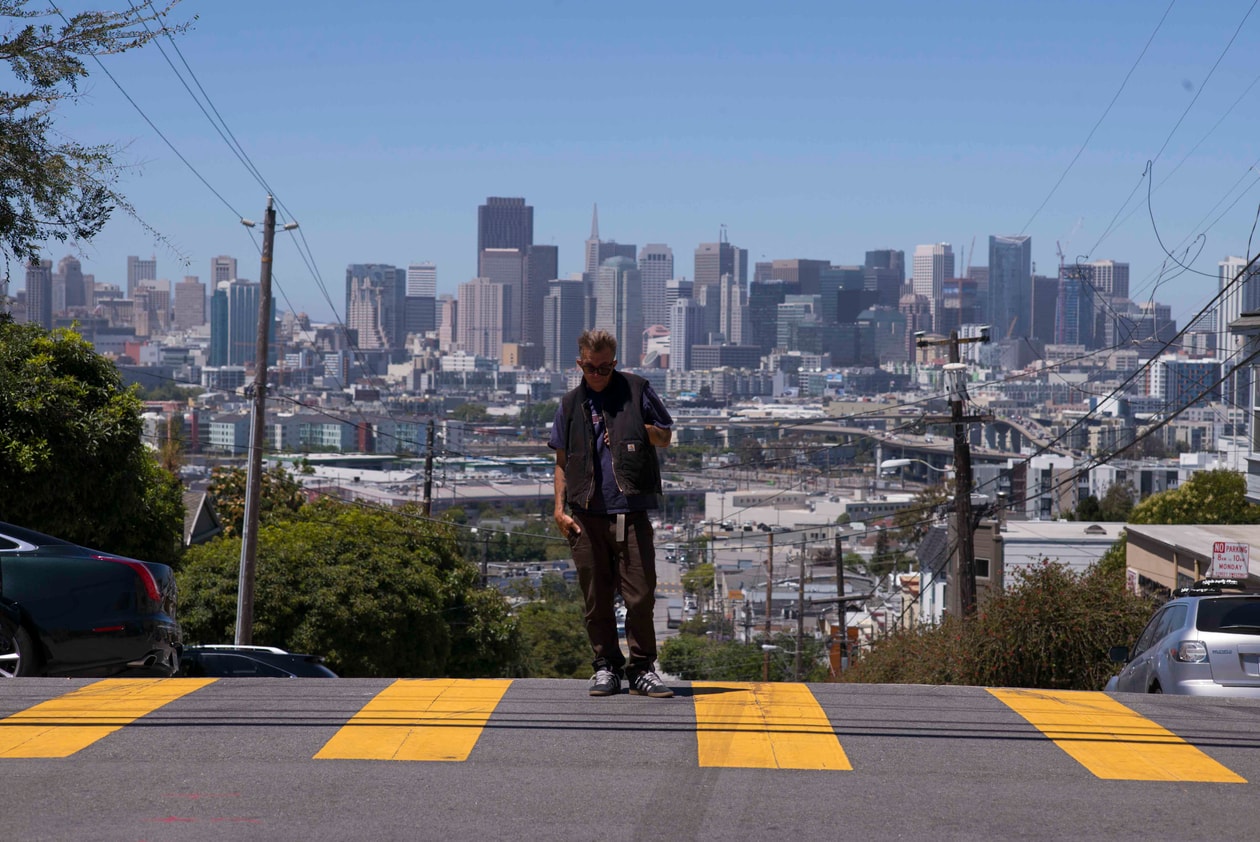 Phelps insists that "No one can tell the magazine what's cool," and accordingly, Thrasher has been generally consistent in its aesthetic and attitude for its 35-year existence. "Anybody can cover a hard trick in the Mountain Dew contest," says Phelps. "We don't cover all that crap." With the advent of online media, the magazine finds itself relying on key verticals – web videos and social media, in addition to independently-hosted contests – to remain popular amongst skaters. And thanks to that combo, Thrasher is dominant, aside from the pretense that comes with being "The Bible." But lately, the magazine's unapologetically brazen voice has been boiled down to a sort of formula by people looking to leverage skating's cool factor. Mix a skateboard with long, unwashed hair, sailor tattoos, metal music and some nasty "bails," and you've got the non-skater's idea of Thrasher. In skating, the Thrasher brand is personified through Phelps, as depicted in Willy Staley's excellent profile for The California Sunday Magazine in March 2016. Phelps is credited as developing what would become Thrasher's overarching narrative. It's a complex, antiestablishmentarian worldview informed by years of living outside the law in a drug-addled, pre-tech San Francisco. But Thrasher has also been interpreted by VICELAND, which adapted Thrasher's annual "King of the Road" competition for TV this year. Historically, K.O.T.R. has either been distributed as a DVD with the magazine or released on Thrasher's website – but on TV, it feels like watching a highlight reel of Jackass stunts with contrived narrative and explanation dubbed on top. It's more "extreme" and "wacky," in a painfully tolerable way. And Thrasher being tolerable, or widely acceptable, is also what opens up the door to it being misinterpreted.
Wearing the Thrasher logo has also been made into a fashion statement by various outlets this year. W Magazine proclaimed that "It's official: you no longer need to own – or have any idea how to ride – a skateboard to embrace skater style." Racked furthered that conversation with an article titled "The Cult Skate Mag Beloved by Rihanna and Ryan Gosling," which gave its readers a primer on what Thrasher is. Then, Vogue published "How the Thrasher Tee Became Every Cool Model's Off-Duty Staple." The narrative across these platforms had a common thread: explanation – as if magazines and readers are preemptively arming themselves to combat any criticism of appropriation. And while it's true that no one can control who's wearing Thrasher T-shirts, it takes more than reading an article by a fashion writer to understand the skater's experience – which is what the gear represents. "We don't send boxes to Justin Bieber or Rihanna or those fucking clowns," says Phelps, advising people to justify their fashion statements on the streets. "The pavement is where the real shit is. Blood and scabs, does it get realer than that?"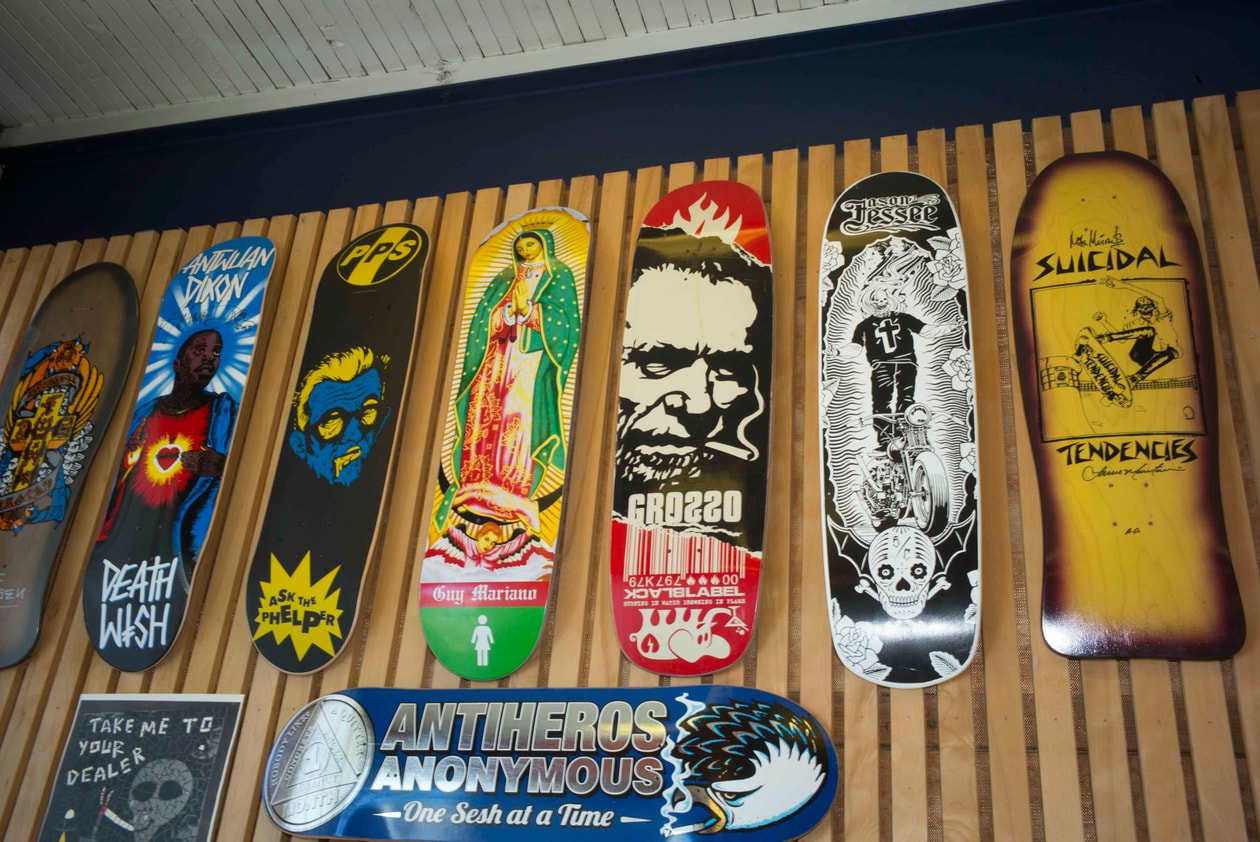 Brands naturally want to grow and spread their influence – that's simple logic. But Thrasher isn't a brand, exactly. It's a magazine that, at best, loosely represents a brand of skating, and the role of a media outlet is to represent the voice and interests of its audience. If you're just getting into skateboarding, Thrasher's website and magazine are excellent places to start learning about the culture. But really, you have no reason to care about its contents if you're not worried about its specifics. Now, I'm not saying that you have to skate to wear a Thrasher shirt. But I do worry that models and actors – who, by the way, need to protect their likeness to earn a living – wearing the magazine's gear belittles what Thrasher stands for. And really, if you're a skater that thinks the fashion industry is corny, imagine the embarrassment in wearing the same shirt as some jock fresh off of a Calvin Klein shoot.
Personally, I still like to think of skateboarding as a subculture – although Phelps, the O.G., doesn't necessarily think of it as sociologically. "It's just skating," he says. "The best people I ever met were skaters. You skate, I skate – that's great." But as we've seen with other cases – whether it's voguing from Harlem's drag scene in the '80s, cornrows, or even the sneaker community – subcultures are increasingly becoming common culture. And as that happens, it also becomes increasingly crucial to acknowledge and engage with the roots of whichever nuance is at hand. Culturally, we love skateboarding when Lil Wayne and Rich the Kid have it in their videos, but hate the actual act: which is really just a stylish way of putting yourself in harm's way. Thrasher is important because it offers up an ideal of what a skater should be – resourceful, resilient, blasé – and also glorifies the physical and mental fight involved with skateboarding. So ultimately, wearing the Thrasher T-shirt empathizes with the skater's battle. And like the magazine's own "Skater of the Year" award, you should earn the right to wear one.