Westside Gunn Shares "Bubba Chuck" & the Roc Marciano-Produced "Karl"
One of the East Coast's hardest-spitting emcees.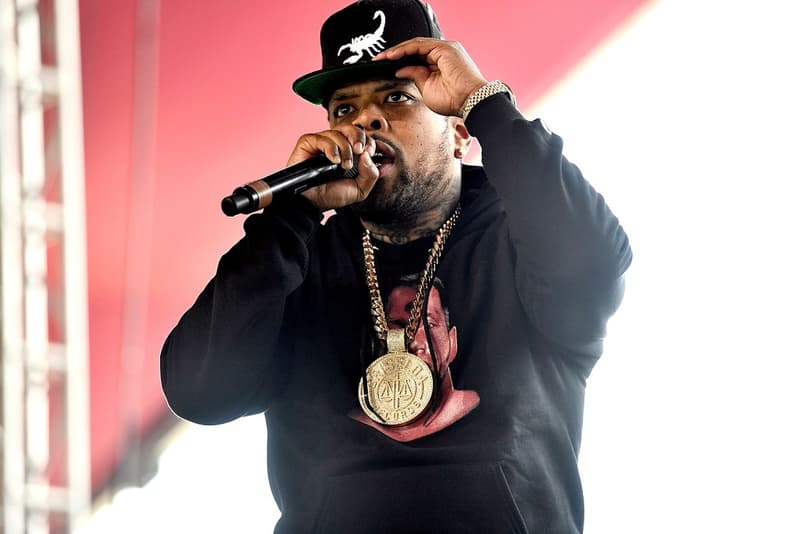 Nearly four months after teaming up with ScHoolboy Q, Conway and The Alchemist for "Fork in the Pot," Westside Gunn serves up his first new tracks of 2019. Specifically, the Griselda Records emcee links up with producer DJ Shay for "Bubba Chuck" and enlists assistance from Keisha Plum and Tiona D. for the Roc Marciano-produced "Karl." When it comes to the East Coast's current crop, there aren't too many rappers who could hold their own against the legends of past eras; Westside Gunn is definitely part of that select, elite group.
"Woke up, bad, 'Chine Gun pissed again / Shoot-outs broad day, fuck niggas missed again / Allahu Akbar, Allahu Akbar / Allahu Akbar / Ayo, you ever had to taste it just to make sure it's there? / Whole face numb, OT, 35 large, what's the safe numbers? / Broke it down, got the AP flooded / Four in the baby, turned to nine, this shit made of tusslers," Westside Gunn raps on "Karl." "Five-Series Bimmers, Pyrex beakers / The dogs might fall out if they sniff the speakers / All you heard was shots, you niggas screamed to Jesus / Jesus, blew his brains out, lord, nice to meet ya / Blew his brains out, lord, nice to meet ya / If you see me, it's a gun here / The whole hundred shots, we go dumb here / I'm from a city, ain't no love here / But everybody know I love here."
You can stream Westside Gunn's two new releases, "Bubba Chuck" and "Karl," below.
For more, check out our Conversations With interview with Westside Gunn.