UPDATE: The Awards Medals of Tokyo 2020 Olympics Will Be Made From Old Gadgets
Focusing on sustainability.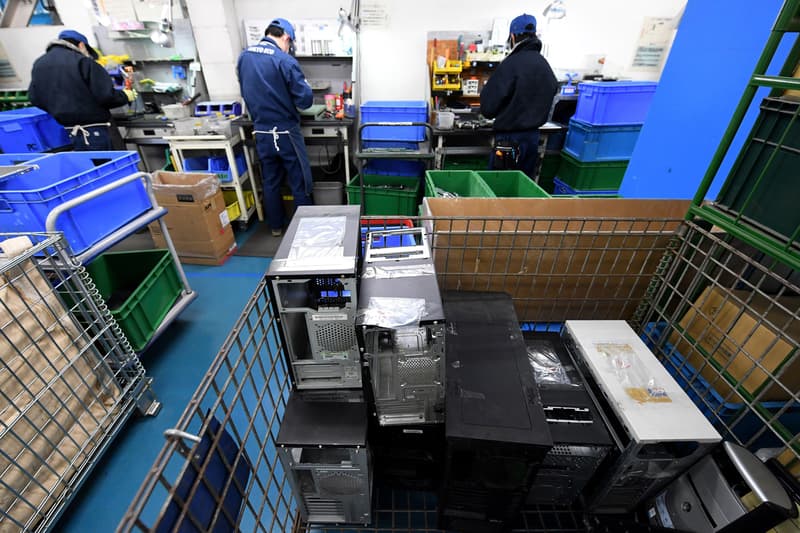 UPDATE February 8, 2019: According to reports, the Tokyo 2020 Olympics and Paralympics has confirmed plans to make athletes' medals out of discarded electronics.
Focusing on sustainability, the organizers have created a plan to collect 2,700 kgs of bronze, 4,100 kg of silver and 30.3 kgs of gold. The discarded devices will go through a smelting process after being dismantled by contractors in association with the Japanese government's initiative to recycle small electrical waste and electronic equipment.
ORIGINAL STORY: The Rio Olympics may have just ended but we've already gotten a look into Tokyo's plans for the 2020 summer games. With Japanese Prime Minister Shinzo Abe popping out as the highly-recognized Mario at the closing ceremony, you know the nation is planning to lean hard on its pop-culture icons. It also seems the country will be using the Olympics to make a statement about sustainability. According to a report by Nikkei, Japan's "urban mine" is home to millions of smartphones and other discarded electronics. The mine contains enough precious metals, from which organizers are planning to craft the next summer games' Olympic and Paralympic gold, silver and bronze medals. While Japan's electronic recycling produces more than enough precious metal each year to forge the Olympic prizes, most of that material is already being used to create more electronics. The Olympic committee is planning to establish a collection system in hopes of allowing everyday citizens to feel they too are participating in the games.
For the 2012 London Olympics, 9.6kg of gold, 1,210 kg of silver and 700 kg of copper (the primary component of bronze) were used to produce medals. The amount of precious metals recovered from discarded electronics in Japan in 2014 included 143 kg of gold, 1,566 kg of silver and 1,112 tons of copper.