Adidas Is Now Suing Skechers Over Its Stripes Logos
Pt.2 of adidas versus Skechers.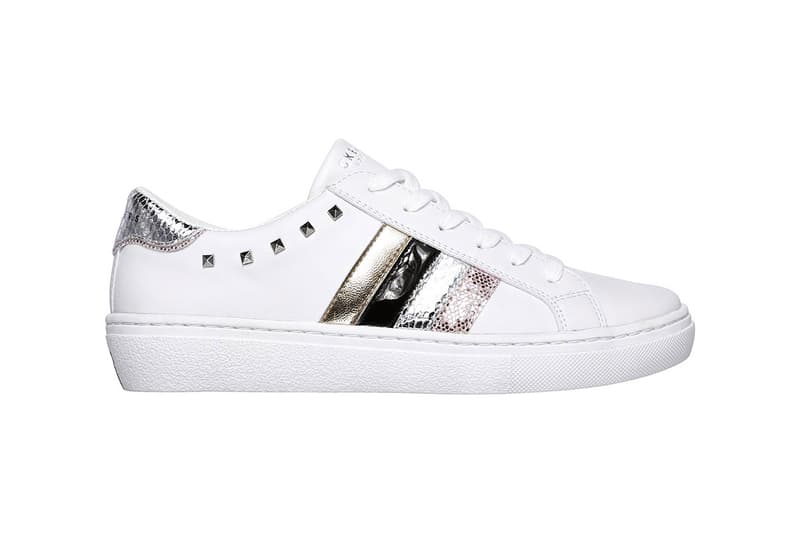 After almost a year since its latest legal battle, it seems adidas and Skechers are headed back to court to shine light on another Skechers model that reportedly infringes on the Three-Stripes trademark. While the first shoe from back in May arguably looked very similar to adidas' Stan Smith — from its color choice, tooling, down to its material — Skechers' "Goldie-Peaks" is catching heat for its use of stripes.
adidas' concern is that consumers will think that the "Goldie-Peaks" model "is put out by, or with sponsorship or approval of, adidas." While Skechers has fired back stating that a number of third-party sneakers incorporate stripes on its shoes; brands like Gucci, Paul Smith, Miu Miu, Tommy Hilfiger, Marc Jacobs, and Tory Burch. Skechers also points out that its Goldie-Peaks silhouette uses various colors and material on its stripes, and that adidas' Three-Stripes "almost always" uses the same color.
What do you think? Does adidas have a case here? For more footwear news, the adidas Originals TRESC RUN is set to release in two retro colorways.