Lil Pump Drops Long Awaited Album 'Harverd Dropout'
"I really did drop out of Harverd to save the rap game."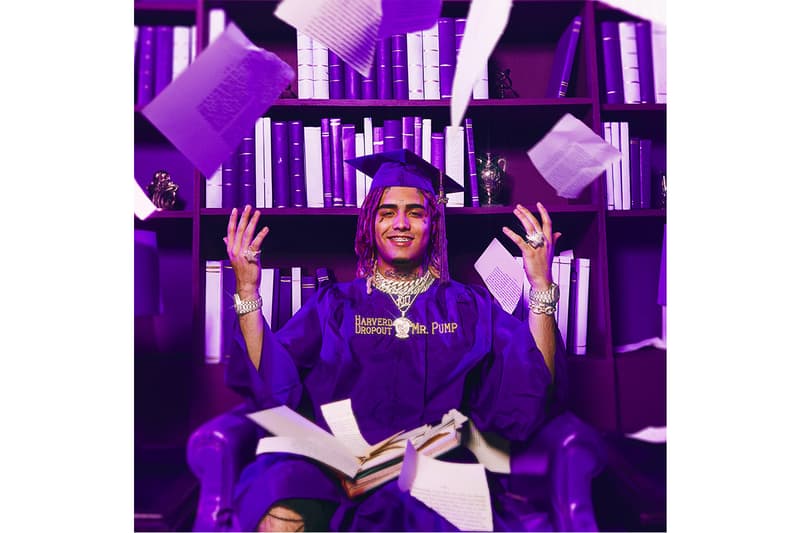 Lil Pump's highly anticipated sophomore album Harverd Dropout is finally here, and it's been worth the wait. The album features star artists including Kanye West, Lil Uzi Vert, Lil Wayne, Quavo, 2 Chainz and more.
The 16-track project carries the South Florida rapper's usual sounds and lyrical flow along with catchy and head-bumping beats. The cover art for the LP depicts Lil Pump throwing papers into the air while fully iced out — shot with a purple tinge. Pump is back to his antics in some wild songs like "ION" featuring Smokepurrp and "Be Like Me" featuring Lil Wayne. The album also includes previously released hit single such as the infamous "I Love It" featuring Kanye West, Esskeetit and more. Other notable cuts include "Fasho Fasho" featuring Offset and "Nu Uh."
Have a listen to Harverd Dropout below.
In other music related news, Denzel Curry went Super Saiyan in his "Ultimate" music video.
I REALLY DID DROP OUT OF HARVARD TO SAVE THE RAP GAME

— Lil pump (@lilpump) August 31, 2017