New 'Captain Marvel' Promo Cements Her Place Among the MCU's Avengers
Beside Iron Man, Thor and Captain America.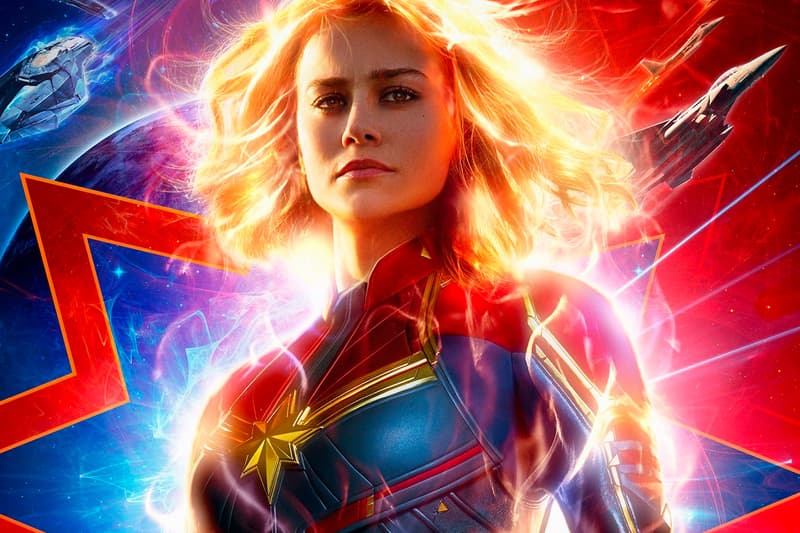 With only a few more days until Captain Marvel makes its big screen debut, Marvel Studios has been diligently blasting out the final promos leading up to the film's release.
In a new clip shared via the prized studio, the female superhero is introduced amongst her Avengers teammates, including Iron Man, Thor and Captain America, as she takes her place at the forefront of the Marvel Cinematic Universe. "Some Are Built," the text reads as footage of Tony Stark creating his Iron Man suit is shown. "Some Are Made," the clip states as Captain America undergoes his Super Soldier treatment. "Some Are Born," reads the third title, before cutting to Thor grabbing his hammer. Finally viewers are introduced to Brie Larson's titular character as "Discover What Makes A Hero" is highlighted on screen.
The new origin film will spotlight how Carol Danvers became one of the planet's most powerful superheroes as she is guided by Nick Fury, S.H.I.E.L.D.'s head agent played by Samuel L. Jackson. Captain Marvel will no doubt play a major role in the Infinity War sequel, Endgame. Directed by Anna Boden and Ryan Fleck Captain Marvel hits theaters March 8.
According to early showings, Captain Marvel is confirmed to have two post-credit scenes.