'Captain Marvel' Confirmed to Have Two Post-Credit Scenes
Teasing the events of 'Avengers: Endgame.'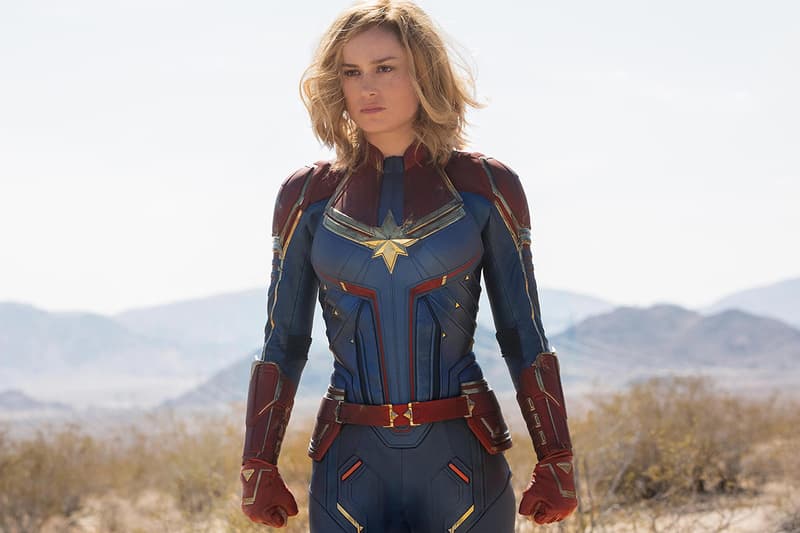 With only two more weeks to go until Marvel Studio's latest blockbuster Captain Marvel officially hits the big screen, it has now been confirmed that the film will include two post-credit scenes.
The short clips, which have been featured since 2008's Iron Man up until last year's Ant-Man and the Wasp have always played a role in giving fans a few clues and teasers regarding the franchise's next instalment; and in this case being the highly-anticipated followup to Infinity War: Avengers: Endgame.
Earlier tonight, Marvel Studios held its first press screening for Captain Marvel, and of course more info surrounding the film has begun to surface. Shared via journalist Sonaiya Kelley, Captain Marvel will pack two post-credit scenes, one before the credits roll and then another following the credits. Though no spoilers have been shared, the clips will most likely tease Endgame along with the next phase of the Marvel Cinematic Universe. Some fans have begun speculating that Doctor Strange will make a visit from the future to warn Captain Marvel and Nick Fury about Thanos.
Along with the aforementioned two post-credit scenes, a tribute to the late Stan Lee will air before the movie starts.
Captain Marvel makes her big screen debut March 8. The origin film will spotlight how Carol Danvers became one of the planet's most powerful superheroes and will include an interstellar war between the Krees and the Skrulls. Academy Award winner Brie Larson plays the title character while Samuel L. Jackson joins as a younger Nick Fury, S.H.I.E.L.D.'s head agent. Avengers: Endgame follows next on April 26.
In related news, Gwyneth Paltrow bids goodbye to the Marvel Cinematic Universe.
Captain Marvel is an effective Avengers prequel in some ways akin to the 1st Captain America movie. It's pro-woman without being overdone with pre and post credit scenes that made me tear up and gave me goosebumps respectively pic.twitter.com/or2Oj7CdRV

— sonaiya kelley (@sonaiyak) February 20, 2019