Levi Strauss Returns to NYSE With "LEVI" IPO
The American denim behemoth is once again going public.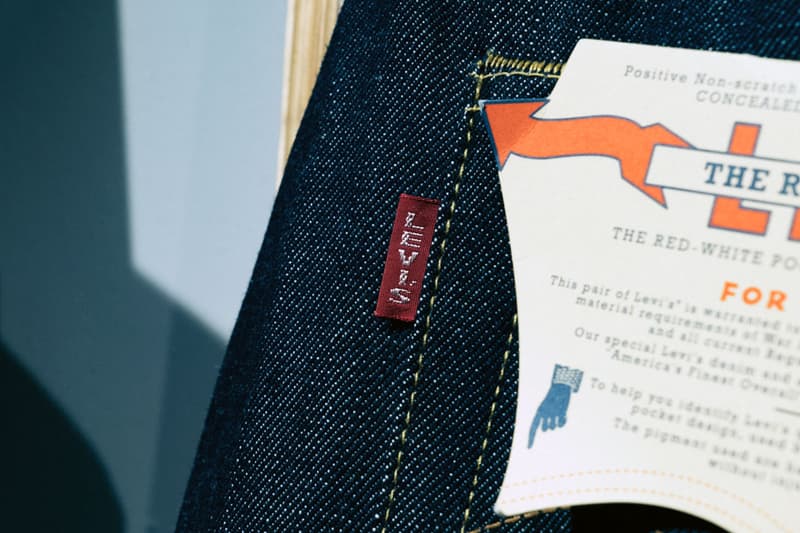 Founded in 1847, American denim goliath Levi's has first went public in 1971, before being taken private again in 1985. In the past 34 years, the historic company has faced countless economic ups-and-downs — even as recently as a decade ago — before current CEO Chip Bergh took the reigns of parent company Levi Strauss in 2011, righting the ship and delivering strong quarterly results. The owner of both Levi's and Dockers, Levi Strauss touts a revenue of $5.58 billion USD as of February 5, with a net income of $283 million USD.
Now, Bergh and his team at Levi Strauss are taking the company public once more, utilizing the New York Stock Exchange ticker name of "LEVI." Goldman Sachs, J.P. Morgan, Bank of America Merrill Lynch and several other leading banks and financial instutions are underwriting the IPO, which will grant Levi Strauss both Class A and Class B common stock.
The San Francisco-based company announced plans to raise $100 million USD through an IPO, with insider reports estimating that Levi Strauss is actually angling to source funds ranging from $600 million USD to $800 million USD. These funds, according to Levi Strauss, will be used for "general corporate purposes" that include operating expenses, working capital and a global expansion, including roots in China, India and Brazil.
Stay tuned for more news of the forthcoming offering. As usual, the expected stock prices remain unannounced and the company is currently refusing public statements per SEC rules that prohibit formal discussion prior to IPO filing.
In the meantime, tide yourself over with Levi's Vintage Clothing's space age-indebted Spring/Summer 2019 lookbook.