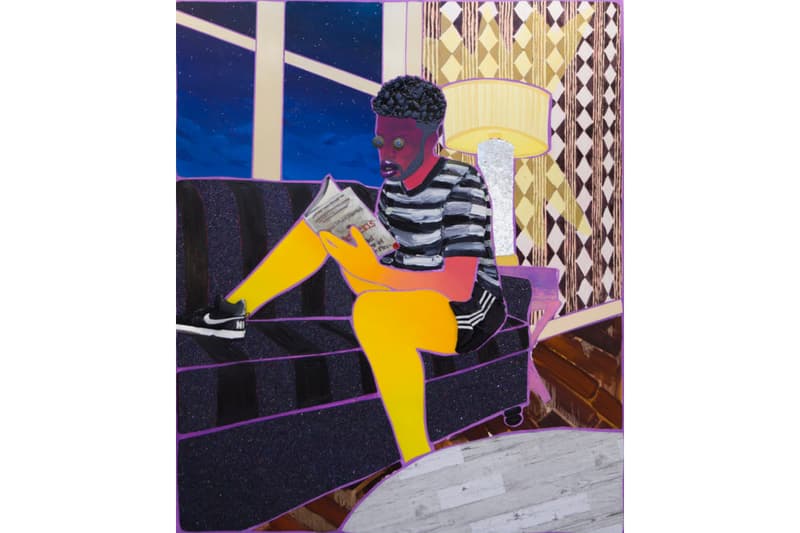 Devan Shimoyama Spotlights Striking Portraiture For Upcoming Exhibition
Artworks that draw upon the Black queer male body.
---
Devan Shimoyama is an African-American visual artist based in Philadelphia. His works are mainly comprised of self-portraiture and visual narratives that reference classical mythology and allegory. Most notably, Shimoyama aims to portray the " the black queer male body as both desirable and desirous," as per NYC's De Buck Gallery.
Shimoyama will soon be the subject of an exhibition at De Buck entitled "Shh…" that features portraits of close friends and self-portraits. "Black people are reading, lounging, or traveling with a variety of texts, possibly suggesting a reading list of sorts for those who identify with the subjects. This identification helps to expand how we can understand our histories and ourselves and situate ourselves in contemporary society," said the gallery.
"Shh…" will be on view from March 7 up until April 20. For other noteworthy exhibitions, learn more about Harlem-born artist Nari Ward's major New Museum survey entitled "We The People."
De Buck Gallery
545 W 23rd St.
New York, NY 10011