More Japanese Men's Fashion Magazines You Should Know
We again round up the best currently-available Eastern publications.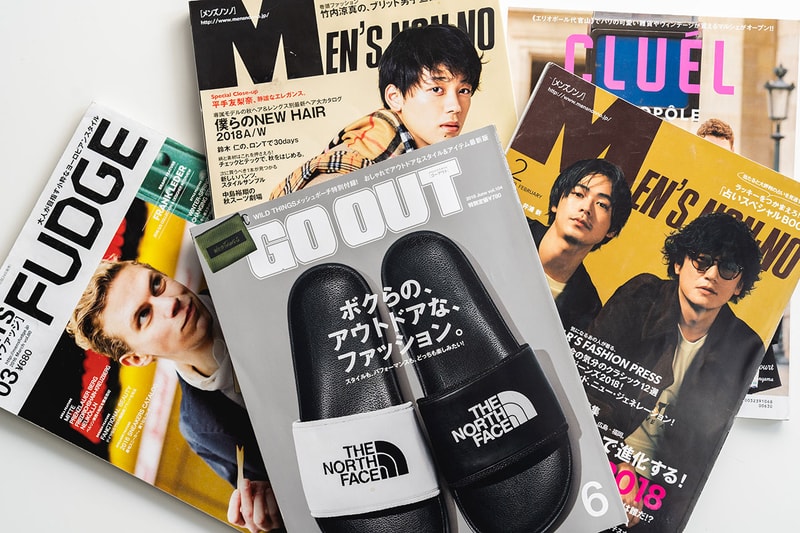 As recently reported, Tokyo-based magazine The New Order is expanding, seeking to stretch its-already impressive reach beyond the boundaries of ahead-of-the-curve boutiques. As such, it's timely to look at the other publications based in Japan that are content to stay sequestered in the island nation, comfortably growing in an era where print media in the West is suffering from declining subscription counts and attempting to digitize all content. We last rounded up the best male fashion Japanese publications in 2015 and in the past four years, several have gone defunct or slipped from the majority of Japanese magazine racks.
Thus, the below list provides a contemporary who's-who of Japanese magazines, avoiding most overlap with the previous list's significant, still-ongoing titles, like Popeye, SENSE, GRIND, Ollie and PRODISM.
This is, of course, not an entirely comprehensive collection; there are many other Japanese magazines intended for an older audience (Rudo, Safari, Men's Ex), that are more focused on workwear (Military Lab, Real Workers, Clutch), are no longer published (WARP, iBought, FRUiTS), or are harder to track down outside of Japan, partially due to infrequent publishing schedules (WHATEVER, STUDIO VOICE). In short — there are a ton of Japanese magazines out there, these are simply some of today's most popular and relevant titles.
---
CLUEL and CLUEL HOMME
Dedicated to fans of effortless European fashion, CLUEL and CLUEL HOMME were "founded by an editor that worked for Men's Fudge," points out Miyuki Ishii, head of Kinokuniya New York's Japanese Books/Magazines department. CLUEL is "slightly
more luxurious with … brands like Gucci & Prada," along with editorials centered around labels like Margaret Howell, Mackintosh Philosophy and Traditional Weatherwear. Other staples include European-influenced Japanese labels like HÉLIOPÔLE, Tomorrowland and YAECA. Though the menswear includes a bevy of Japanese brands, the women's edition hews closer to a romanticized version of Euro style — expect lots of berets.
カジカジ (Kaji-Kaji)
"Issued in Kansai area of Japan, [Kaji-Kaji] focuses on local styles and street snaps," notes Miyuki Ishii. It's targeted at "men in their thirties who are interested in American Casual Style (Ame-Kaji)," hence the title. By localizing itself to a specific region in Japan, Kaji-Kaji radiates with authentic local pride, ingratiating itself with the local shops, restaurants and creatives via a yearly Kaji-Kaji street festival, called "Kaji Fes." The specificity of the distribution might sound limiting until you realize that Kansai includes major style hubs like Kyoto and Osaka, plus several other important cities. A strong emphasis on fashion yields shopping guides, seasonal style articles and occasional shop talk with the locals. Occasionally stylized as "Cazi Cazi."
Silver
A new project from Takuya Chiba, former publisher of PERK and GRIND, Silver is a progressive alternative to Japan's more conventional men's fashion magazines. Whereas most publications categorically follow the Popeye model of catalog-style lists, street snaps and casual editorials, Silver proposes a new model — issued quarterly, the physical magazine is abetted by a frequently-updated digital counterpart, with special art exhibitions and pop-ups planned to coincide with magazine launches. Priced significantly higher than most other Japanese magazines — ¥1,500 JPY (approximately $13 USD), instead of the normal ¥300 JPY – ¥700 JPY (approximately $2.50 – $6 USD) — issues of Silver aren't necessarily larger than their counterparts; it makes up for the price difference with depth, details and a variety of specialist contributors.
Uomo
While internationally famous magazines like Popeye and Men's Non-No enjoy a youthful focus, Uomo courts a slightly more mature crowd. Men in their 30's and 40's are the intended audience, with content that toes the line between conservative and casual. Off-duty street snaps are often accompanied by fully-suited looks, with traditional brands like Zegna and Mackintosh joining contemporary labels like Marni, Lemaire and Studio Nicholson. Along with the editorials and street style shots, Uomo includes television reviews, gaming talk and age-appropriate healthcare info.
Lightning
Centered around authenticity, Lightning is dedicated to the man whose life is informed by heritage brands. Be it Harley-Davidson, Evisu or Schott, Lightning doesn't shy away from richly detailed photograph-driven featurettes about sturdy gear. Each issue is focused on single themes, like street snaps or vintage American style, with addition coverage accompanying the main course. Special issues include magazines dedicated to vintage guitars, worn-in jeans and far-flung topics like the lifestyles of heritage-obsessed dog owners. Ei-Publishing, which publishes Lightning, is also responsible for the vintage-obsessed 2nd and Clutch.
GO OUT
The ultimate outdoors publication, GO OUT is so beloved in its native Japan that the magazine has spawned a series of outdoor expeditions and even a yearly festival. Dedicated to adventure and the clothing that informs it, GO OUT rounds up new gear and themed explorations; for instance, one issue might focus on the best summer trekking shoes and another will break down different outerwear shells by weight and purpose. Along with the material goods, GO OUT features car talk, upcoming event announcements and real-life journeys documented by photo diary.
Men's Joker
As Japanese men grow out of youth and into adulthood, they might reach for an issue of Men's Joker. The magazine bridges the gap between casual clothes and tailoring, while touching on a variety of accessible topics like gaming, sports and dating. Frequent street style features underline trends and style advice, inviting readers to experiment with brands ranging from uniform experiment to Still by Hand to Nigel Cabourn to The North Face. Grooming guides complement the clothing and sneaker breakdowns, with explorations into suiting as common as puffer jacket roundups.
Subsequence
Famed Japanese fashion brand visvim is set to foray into the world of publishing for the first time with the bi-annual Subsequence. Though visvim has long explored its own creations via digital Dissertations, physical publications are relatively new for the brand, though designer Hiroki Nakamura did publish a book in 2018. Subsequence will be a limited-run offering, focusing on international artisans who keep traditional and detail-oriented craft alive with captions in both Japanese and English.
Men's Fudge
"[Men's Fudge] mainly focuses on street snaps from major cities around the world," asserts Miyuki Ishii. It's also "aimed for men in their twenties." As such, the title is packed with trendy styles from youthful labels like Factotum, Auralee, EFILEVOL and N.HOOLYWOOD alongside long-running fashion brands like Fred Perry and Theory. Its counterpart, Fudge, is dedicated to womenswear from similar labels like HYKE and Mame Kurogouchi, and both magazines are dotted with new releases from big retailers like BEAMS, UNITED ARROWS and Urban Research. Issues usually include culture round-ups at the end, including film, music and watch reviews.
Brutus & Casa Brutus
Jey Perie, Creative Director of Kinfolk: "Since I first moved to Japan in 2007 and even now when I visit, I always make sure to pick up a copy of Brutus. Nothing stays the same in the publication world, talents and trends come and go, with few rare exceptions. Brutus, ever since I can remember have been able to stay consistent with a bi-monthly publication and high quality content. Far beyond fashion, the publication will give you a vast array of insights on restaurants in Japan and across the globe, cutting-edge architecture, new music, old classics and extensive interviews with film personalities. Their sister publication Casa Brutus is also one of my favorite publication outside of fashion." Casa Brutus is distinct from Brutus in that it primarily focuses on interior design and homewares — as the name implies — though it also shines a spotlight on art, food and craft.
Discord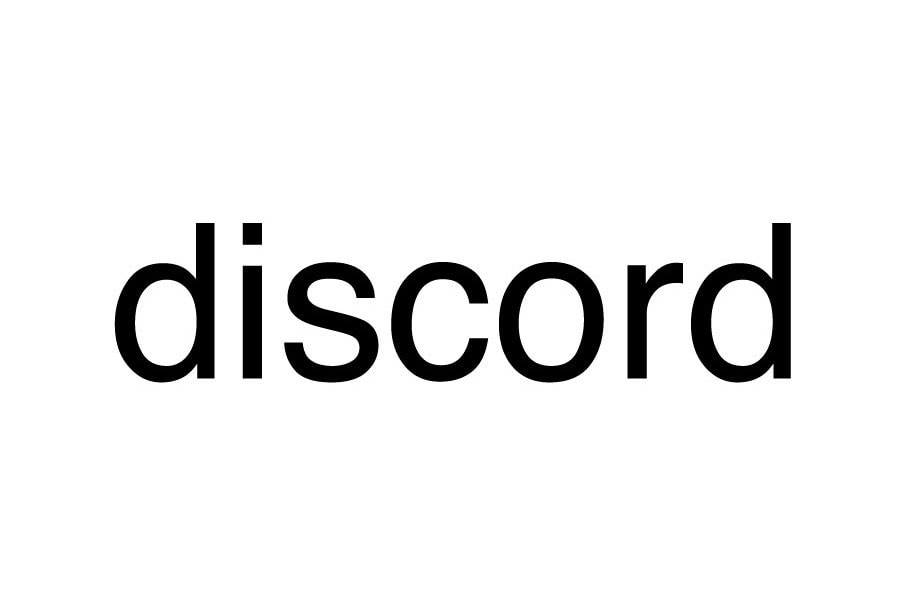 The latest project from Shoichi Aoki, street style innovator & founder of the shuttered FRUiTS and independently-distributed STREET, Discord is the Japanese creative's latest foray into capturing stylish Japanese youths. Though Aoki bemoaned the "lack of cool kids" to photograph at the time, the laissez-faire styling made popular by the likes of Vetements has inspired Aoki to delve back into the world of publishing. Discord has yet to publish its first issue, but Aoki promises a mix of his signature street style and articles that touch on culture and the arts. Keep an eye on the magazine's Instagram page for updates.
*Note: the intended readership identifiers aren't a hard-and-fast rule — plenty of young men read Uomo and plenty of adults enjoy Popeye — but it does provide a framework for each publication's content
---
Where to buy: Since each magazine isn't always available via dedicated sites, check Magazine Cafe for current issues of Japanese titles — the overseas accessibility is a plus. Kinokuniya and CDJapan will often carry back editions along the most recent issue. Finally, ordering from Fujisan and Amazon Japan will require a Japanese shipping proxy, but will give access to a wide array of titles.
Recommended reading: W. David Marx's Ametora, an exceptionally comprehensive breakdown of Japanese fashion's evolution, which mentions the formation of several key fashion magazines.