Hotel Creates Human Hot Pot to Celebrate Chinese New Year
Take a dip with fresh fruits and vegetables.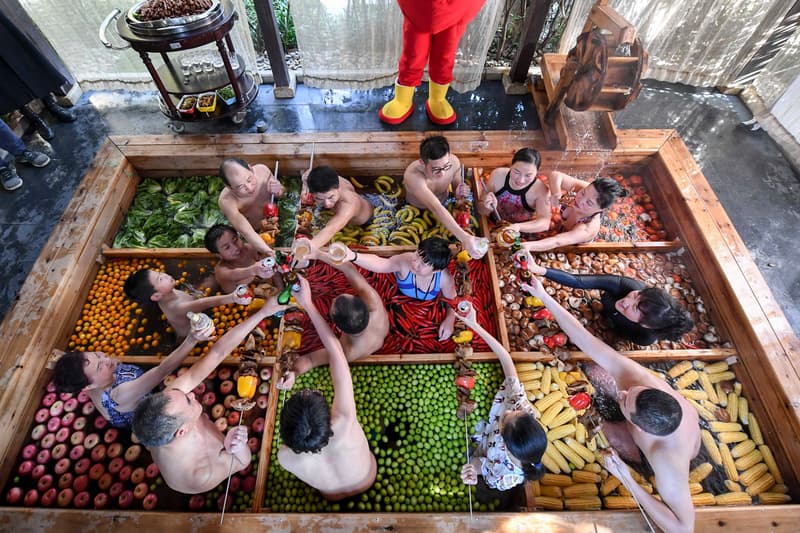 1 of 4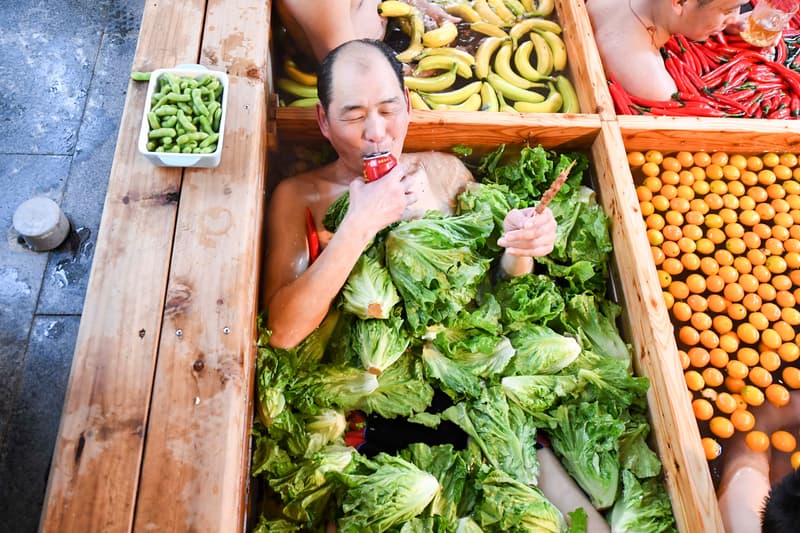 2 of 4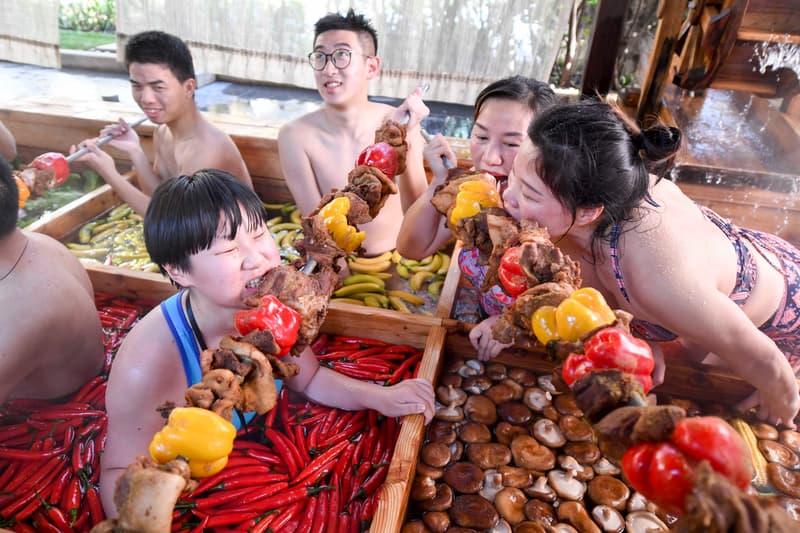 3 of 4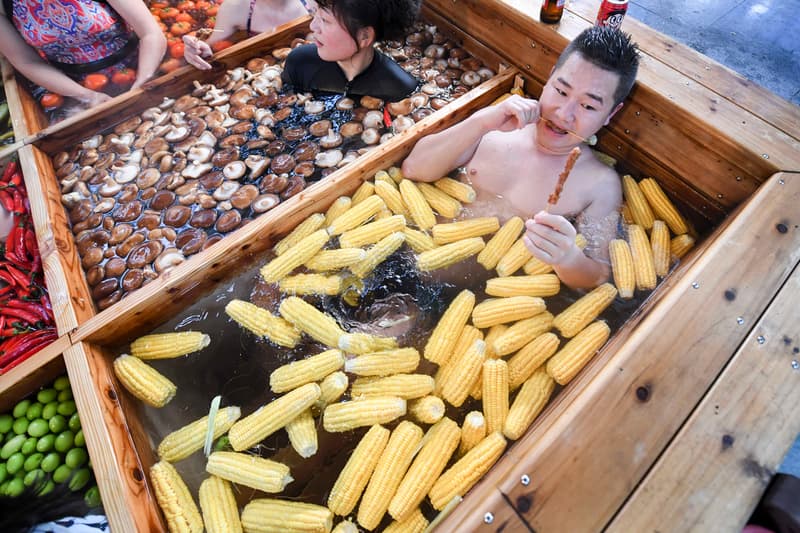 4 of 4
Out of all the ways to celebrate the Chinese New Year, one hotel is offering arguably the most creative and peculiar option. First World Hotel in Hangzhou has created a human hot pot, inviting guests to bathe in a steaming batch of fruits and vegetables as a means of promoting a healthy lifestyle.
The life-size hot pot was fashioned in the likeness of a traditional version, in which rectangular compartments house ingredients such as chilies, corn, greens and peppers that are steamed in order to create a communal style broth. To make it even more realistic, the contraption was divided into nine parts, mimicking the same amount of sections that families typically share. While the meal is not customary to the Hangzhou region, the city's proximity to multiple hot springs allowed the hotel to easily replicate a boiling concoction of food.
The four-star hotel has an average one night rate of approximately $100 USD, as per its booking website. According to Travel + Leisure, the establishment recently invited guests who are born under the Year of the Pig to enjoy its hot springs for free this February 3. The Lunar New Year officially commences on February 5.
First World Hotel's edition is not the first hot pot-inspired pool to pop up in China, however. Last October, a hot spring in Chong Qing (considered a hot pot capital) was also designed to look like the dish, as reported by Tripzilla.
Meanwhile, in the Western hemisphere, Rio de Janeiro has been selected by UNESCO as the World Capital of Architecture for 2020.
First World Hotel Hangzhou
No. 92 Xianghu Road
Xiaoshan District
Hangzhou, Zhejiang
China