Update: Armie Hammer Addresses Batman Rumors
After it was suggested he was in "final talks" for the role.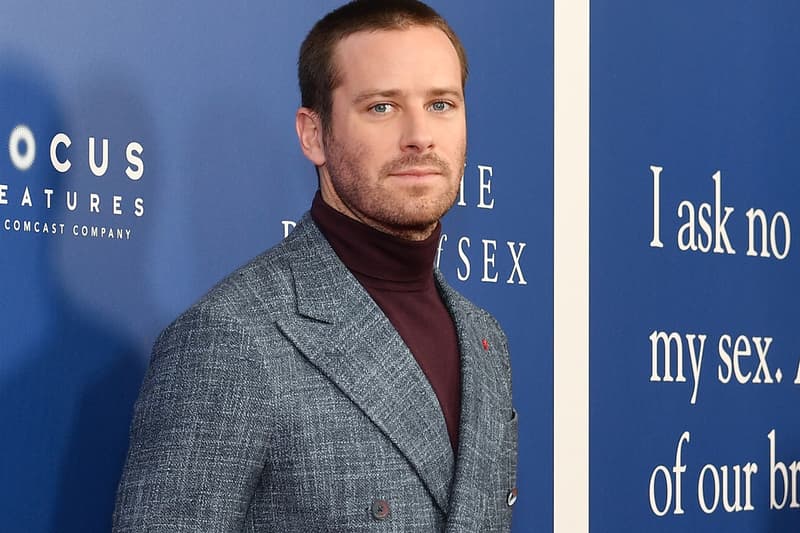 UPDATE (02/19): After ongoing reports, actor Armie Hammer has personally addressed the rumors surrounding his upcoming portrayal of the Dark Knight to Yahoo UK. "No one who can actually give me the job has asked me if I'm interested. I don't even know if they are done—they are still working on a script," he said. "I don't think that they are close to production but I can conclusively tell you that no one has checked my availability, which is a bummer."
Find the original story below.
---
As Ben Affleck officially steps down from portraying the Caped Crusader, new reports have now surfaced stating Academy Award Nominated actor Armie Hammer is in the "final talks" to take on the role of Batman.
According to Revenge of the Fans, Hammer will reportedly take on the coveted role for director Matt Reeves' forthcoming standalone Batman film, which is slated for a June 25, 2021 release date. Previously Affleck took on the part and made three appearances as the character in the DC Extended Universe. With the new project, Reeves is aiming to showcase more of the detective aspect of Batman which is predominately seen in the comics. The film will also feature a couple of villains seen in previous Batman films.
Affleck announced his retirement during an appearance on Jimmy Kimmel Live!. "You know, I tried to direct a version, worked with a really good screenwriter, but just kinda couldn't come up with a version, couldn't crack it," Affleck said. "So I thought it was, like, you know, time to let someone else take a shot at it and they got some really good people so I'm excited."
Leading up to today's report, talks of other possible actors to replace Affleck included Nick Jonas, Robert Pattinson and more. Make sure to also check out our piece: "6 Actors That Could Potentially Replace Ben Affleck as Batman." Let us know if you are excited to see Hammer in the pivotal role in the comment section below.
For more entertainment news, the latest Detective Pikachu trailer showcases a Lickitung.