Drakeo the Ruler, 03 Greedo & Bambino Collide for "Let's Go"
Free the Stinc Team.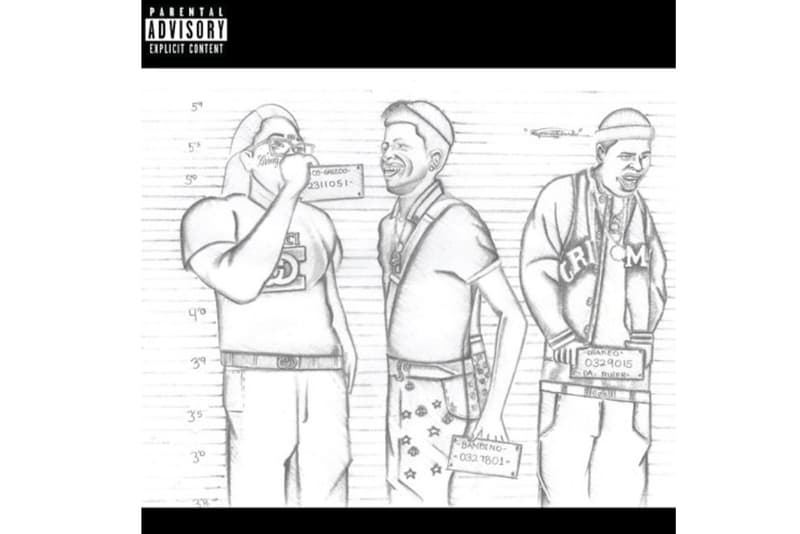 Last November, OhGeesy and Lil Yachty appeared on the official remix of Drakeo the Ruler's stellar Cold Devil track "Flu Flamming." Now, reconnecting with 03 Greedo and his Stinc Team cohort Bambino, Drakeo the Ruler serves up a new joint single produced by Fizzle and Al B Smoov, "Let's Go."
Although all three of the artists behind "Let's Go" are behind bars, that isn't slowing down their musical output. Most notably, "Let's Get" might be Bambino's biggest release yet; locked up before he could appear on a significant amount of songs, there are only a handful of songs where Bambino is credited as a participant.
"I always had my own sound, always made my own music. Even when I wasn't taking it serious, it would still sound like nobody else," Drakeo previously told Dazed. "I see myself at the top, as the greatest ever. I started a whole new wave, and it's taking a minute for everybody to catch on, but everybody knows who the Godfather is. (Laughs) I made it so that people know that this is the new age. I'm 24 years old, and I can't be living in the past. I always tell people that I never had any of those cars, my first car was a BMW. Shoreline (Mafia), Stinc Team, Greedo, the new wave. It's because of us. It's the new west. The past can stay in the past."
You can stream Drakeo the Ruler, 03 Greedo and Bambino's new "Let's Go" record below. A video for "Let's Go" is also on its way, and should see release in the near future. Free the Stinc Team!
For more, check out Drakeo the Ruler's "Roll Bounce" video from September of 2018.