Desiigner Drops "Thotiana" Remix, Calls Kanye "Crazy"
Released on the rapper's SoundCloud.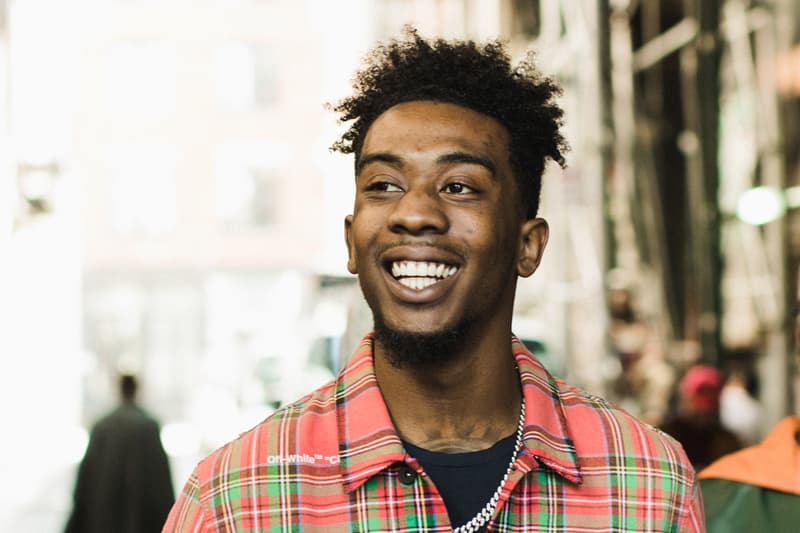 After receiving a slew of official and unofficial remixes from artists including Nicki Minaj, YG, and Cardi B, Desiigner is the latest to add his lyrical take to Blueface's hit-single "Thotiana." While putting his own spin on the song, the rapper made sure to save space to take shots at his G.O.O.D. Music record label founder Kanye West.
"I like to mix the codeine with the Fanta, huh/I got it going crazy, like Desiigner, huh/Oh god, it goin' crazy, like Kanye, huh/I brought it to my house on a Sunday," Desiigner raps candidly in the track. The song is not the first time the Brooklyn native has called West out publicly, however. In an Instagram live just earlier this month, he issued similar sentiments while expressing his disdain with the label and claiming that he "brought G.O.O.D. Music back."
"Nobody's doin' this shit for me, bro. Nobody. So what y'all talking about I fell off. I only dropped two mixtapes, bro. Y'all people are mad ungrateful. Y'all are ungrateful for the music I gave y'all," he said among his many comments to viewers. The rapper has been signed to the label since 2016.
To listen to Desiigner's full "Thotiana" remix on SoundCloud, scroll below.
In other music news, 2 Chainz has revealed that LeBron James will lead A&R for his upcoming album Rap or Go to the League.