$ilkMoney Drops Sophomore Album 'GTFOMDTNERFAYMFTBOILT'
Brimming with extraterrestrial beats and in-your-face bars.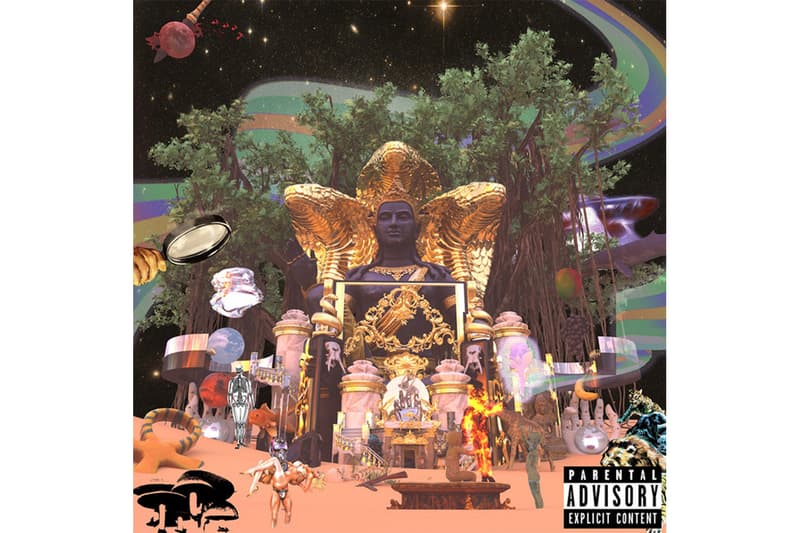 Divine Council member and Virginia-native $ilkMoney has shared his sophomore album, GTFOMDTNERFAYMFTBOILT (G.T.F.O.M.D: There's Not Enough Room for All You Motha F*ckas to Be on It Like This). The new album comes almost exactly a year after 2018's I Hate My Life and I Really Wish People Would Stop Telling Me Not To, which boasted "Naga" featuring Tyler, the Creator.
As is expected from the psychedelics-fueled rapper, $ilk's latest album is chock full of otherworldly instrumentals and in-your-face sixteens. Space-age samples and drippy extraterrestrial percussion work lay down the album's bedrock, whereby $ilk relays his riotous wordplay — he puts a foot in his hater's mouths, boasts of his street prowess, discusses racial politics, and more. As is characteristic, $ilk doesn't shy away from using brute force either — he yells into the mic as he curses out those conspiring against him on a variety of the album's tracks.
You can stream GTFOMDTNERFAYMFTBOILT  below.
For more new music, don't miss Maxo's music video for "Strongside."


"I ain't gone lie, lil brah. This nigga can rap, lil brah. Y'all go stream GTFOMDTNERFAYMFTBOILT." – Reverend Dr. Martin Luther King Jr.

— $ILKMONEY (@GirlsDemSugarMG) December 16, 2019