Red Hot Chili Peppers Reunites With Longtime Guitarist John Frusciante
Returning after a decade.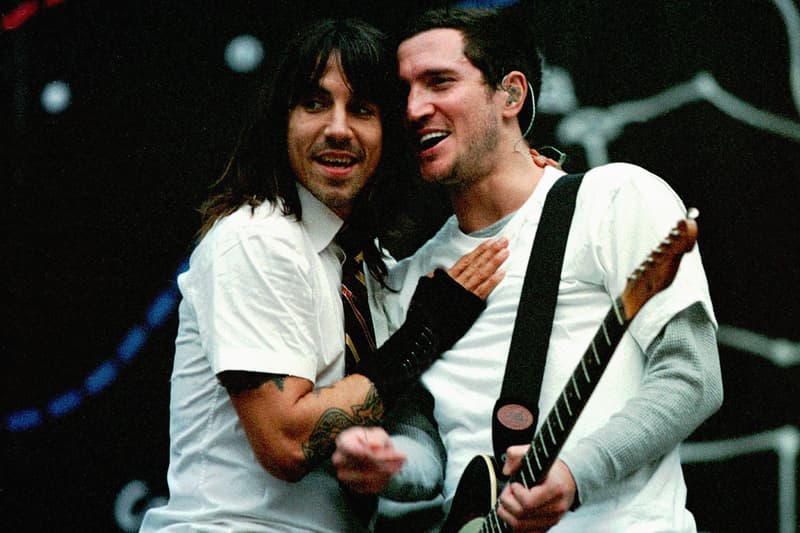 Red Hot Chili Peppers has announced the return of the band's longtime guitarist John Frusciante. It's a big deal for the band considering Frusciante has been away for nearly a decade. The last album the guitarist recorded together with the band was the chart-topping 2006 LP Stadium Arcadium, preceded by other albums like By the Way (2002), Californication (1999), Blood Sugar Sex Magik (1991), and Mother's Milk (1989).
The Californian rockers announced the news on Sunday afternoon via Instagram, explaining that they will be parting ways with their current guitarist Josh Klinghoffer and welcoming back Frusciante:
The Red Hot Chili Peppers announced that we are parting ways with our guitarist of the past ten years, Josh Klinghoffer. Josh is a beautiful musician who we respect and love. We are deeply grateful for our time with him, and the countless gifts he shared with us. We also announce, with great excitement and full hearts, that John Frusciante is rejoining our group. Thank you.
According to sources, the Chili Peppers has been in the studio for the past year working on new material, but it isn't clear yet whether Frusciante will be on any new recordings. The band, however, is booked for various festivals and events in 2020, like Boston Calling, which will see Frusciante back on stage, shredding it with the other three members.
Stay tuned for more news on Frusciante's reunion with the band and potential new material as we delve further into the new year.
Elsewhere, Chance the Rapper has canceled his 2020 Tour.
View this post on Instagram