Kanye West and JAY-Z In Good Spirits Together for Diddy's 50th Birthday Party
Things seem to be all good between the two.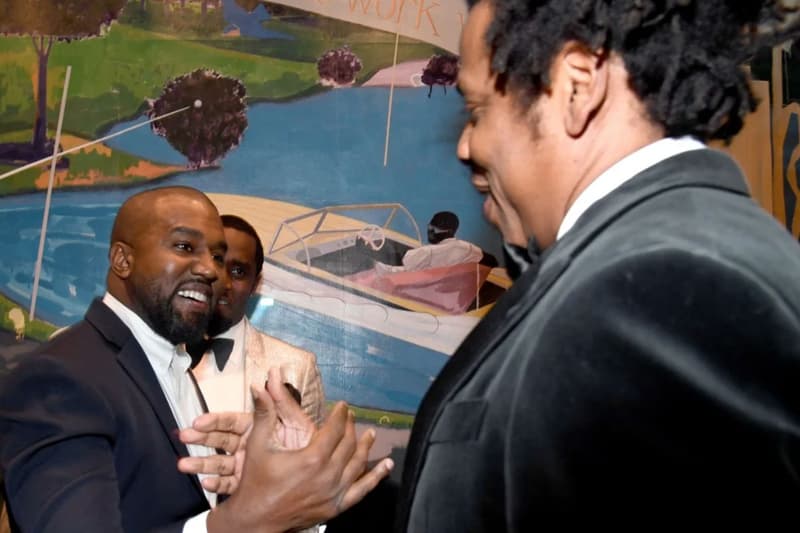 Music and business mogul Sean "Diddy" Combs just celebrated his 50th birthday. The grand soirée was one for the ages as Diddy invited a bevy of music industry A-listers as well as popular fellow celebrities and personalities. Perhaps two of the biggest names on the guestlist were Kanye West and JAY-Z who the public has assumed have been feuding. In 2017 in a T Magazine New York Times Interview, JAY-Z stated that, "I [talked to] Kanye the other day, just to tell him, like, he's my brother. I love Kanye. I do," he said. "It's a complicated relationship with us. Kanye came into this business on my label. So I've always been like his big brother. And we're both entertainers." There has been talks of avoidance from each other as well but it was a different atmosphere for the night, however.
Photos and videos from the evening capture West and JAY-Z shaking hands with big smiles and also taking pictures with each other alongside friends Pharrell Williams and Diddy as well. Other big names in attendance included Dr. Dre, Jermaine Dupri, Snoop Dogg, Kim Kardashian, Kylie Jenner, Offset, Cardi B., Regina King and more to name a few. Needless to say the night was a big one for anybody who is a "who's who" in the celebrity realm. Check out some of the images below.
In other Kanye and JAY-Z news, both made Forbes' top-earning musicians of 2019 list.