Eminem & Nick Cannon Reignite Decade-Long Feud
The battle rapper responds to Cannon's diss track featuring Suge Knight.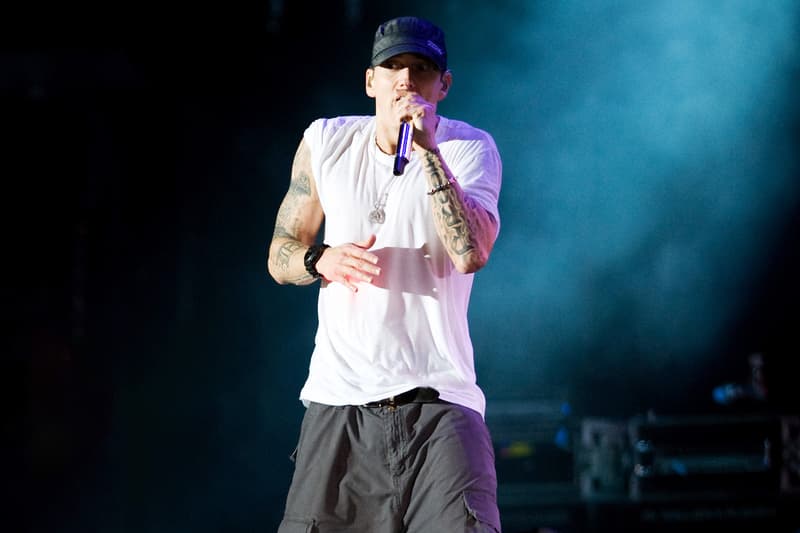 In arguably the most unfathomable beef renewal of the year, comedian-meets-TV-personality Nick Cannon has set his sights on one of the best battle rappers of all-time — Eminem — in a new diss track titled "The Invitation." Last week the famed Detroit rapper let off a ruckus on Fat Joe's new track "Lord Above," reviving his decade-long feud with Cannon by bringing up his alleged former relationship with Nick's ex-wife Mariah Carey atop of ruthlessly dissing him. The two initially began their distaste for one another back in 2009 when Eminem rapped about Carey on "The Warning."
Nick's newly released diss track, titled "The Invitation," taps Suge Knight, Hitman Holla, Charlie Clips, and Prince Eazy. It starts off with a message from the Death Row Records co-founder, which was recorded during a prison phone call. He calls Cannon family before laying out The Black Squad's invitation and dissing Eminem. Cannon claims that he will not stop pressuring the Detroit native until he responds.
Eminem did respond, however not necessarily in the manner Nick had probably hoped for. Rather than spending time on a track (as we saw with the Machine Gun Kelly matter, it probably wouldn't end well for Cannon), Em simply tweeted. "U mad bro? Stop lying on my d*ck. I never even had a chauffeur, you bougie f*ck" he shared, referencing a bar on Cannon's track that alleges Em's chauffeur has a video of him "sucking a c*ck." Eminem finished by saying "I demand an apology Nicholas, you've made my gardener so jealous!"
Let us know your thought on the debacle below.
For more music news, Pharrell is under fire again for his recent "Blurred Lines" comments.
U mad bro? Stop lying on my dick. I never even had a chauffeur, you bougie f*ck.?

— Marshall Mathers (@Eminem) December 10, 2019
I demand an apology Nicholas, you've made my gardener so jealous!

— Marshall Mathers (@Eminem) December 10, 2019