Hublot Breaks New Ground With Spirit of Big Bang Yellow Sapphire Watch
The innovators of materials in watchmaking.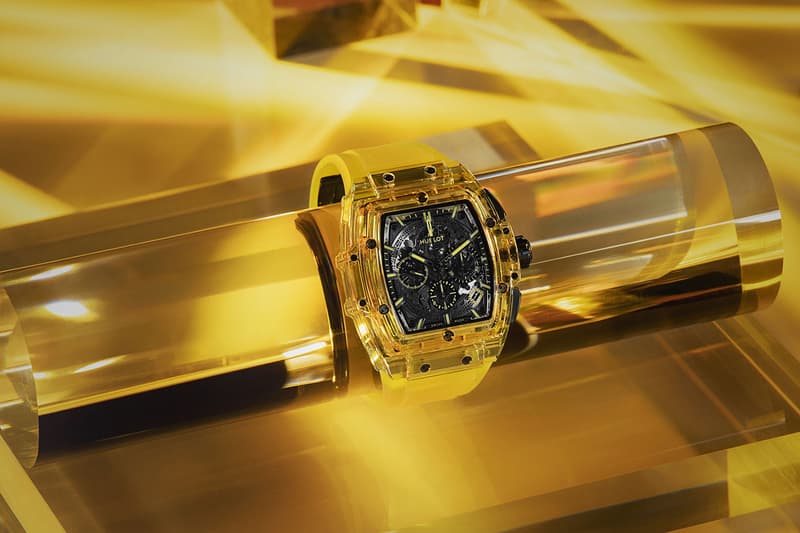 1 of 8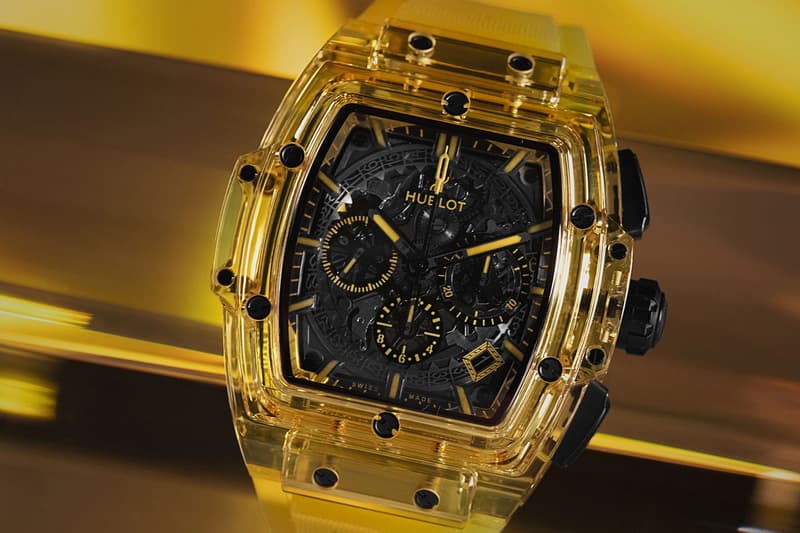 2 of 8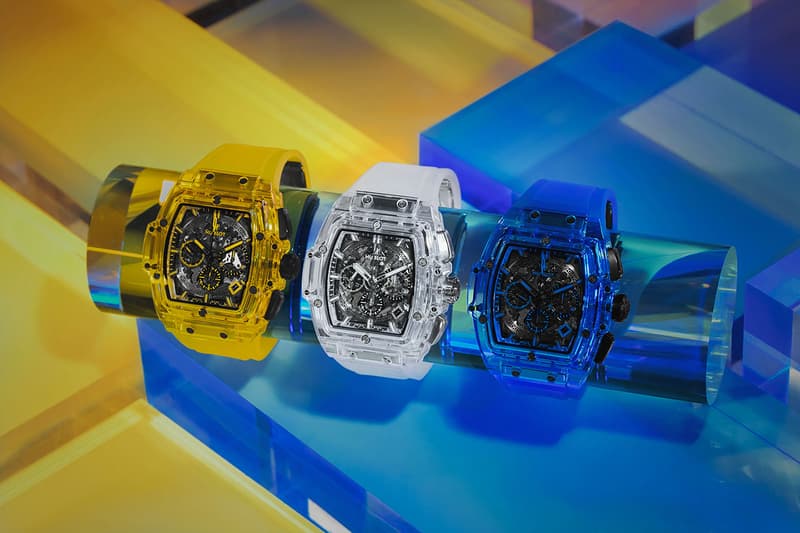 3 of 8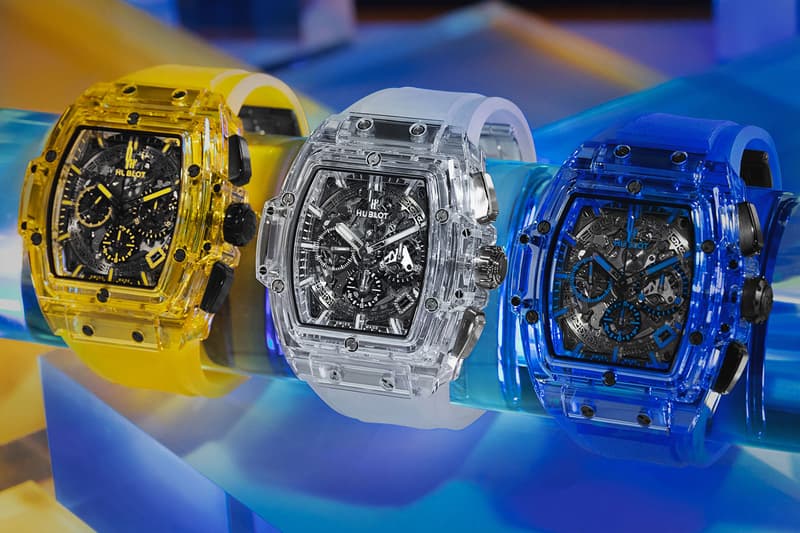 4 of 8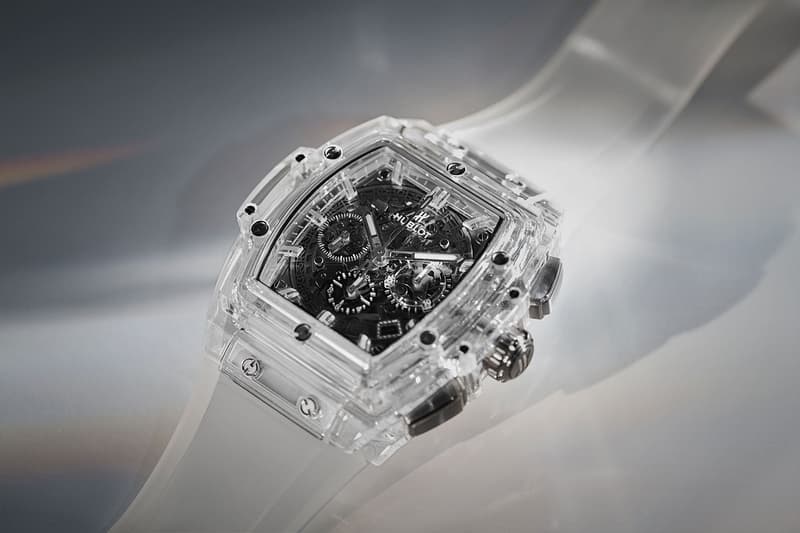 5 of 8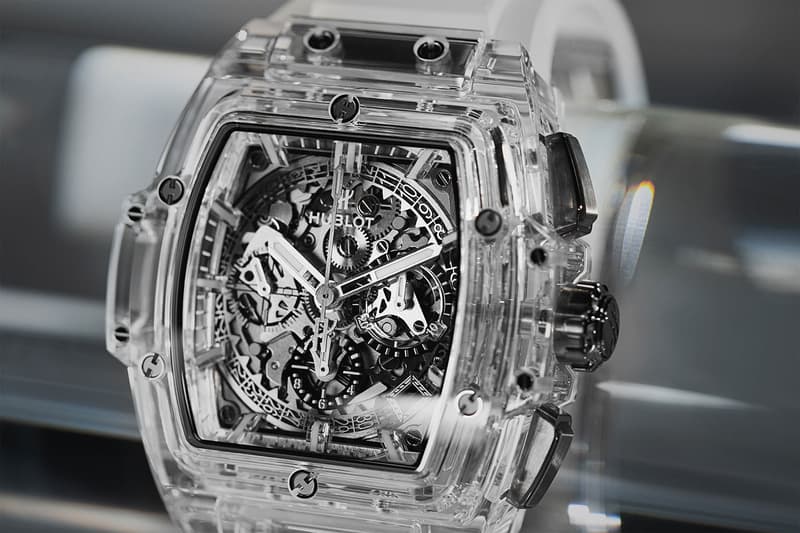 6 of 8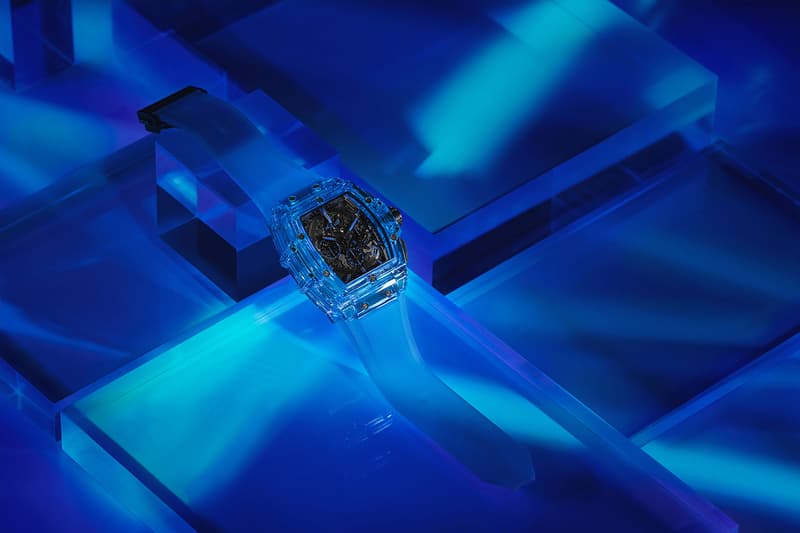 7 of 8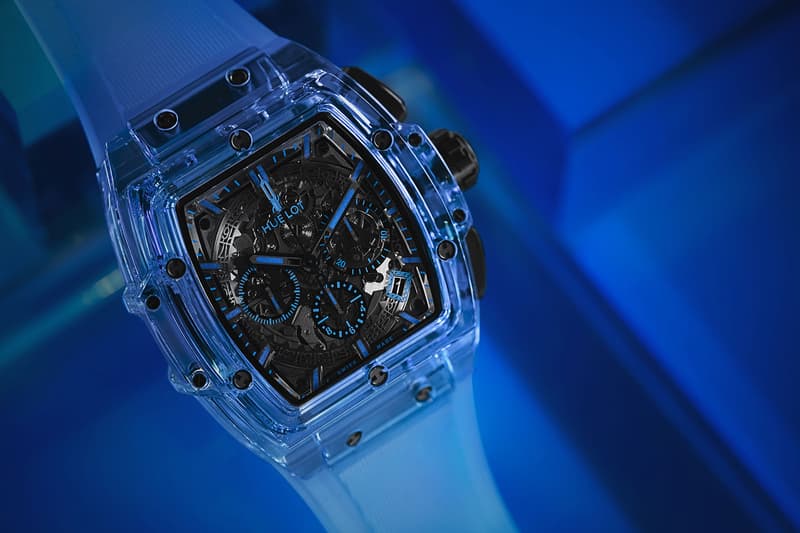 8 of 8
Hublot has become the first luxury watch brand to create a scratch-resistant yellow sapphire watch, the "Spirit of Big Bang Yellow Sapphire." The yellow solar hue was created fusing copper and aluminium oxide, resulting in the hardest possible sapphire. Pushing boundaries in engineering and chemistry, the material is a nine on the Mohs scale, (whereas a diamond is a ten). As light as titanium, the material weighs 107 grams on the wrist.
The masters of fusion in the art of watchmaking, Hublot has managed to popularize and revolutionize sapphire, pushing limits with their Spirit of Big Bang Sapphire collection of timepieces. Despite the unpredictability and instability of the material, the luxury Swiss watchmaker continuously explores how to create bold, striking hues.
Released in a batch of only 100 pieces, the Spirit of Big Bang Yellow Sapphire houses a self-winding skeleton chronograph movement, with Hublot's iconic architecture and finishing. 42mm in diameter and water resistant to 50m, the watch features a transparent yellow lined strap and black-plated titanium deployant buckle clasp.
Check out the watch in the gallery above and, head over to Hublot's Spirit of Big Bang website for more info.