New 'Jackass' Movie Set to Hit Theaters in 2021
The fourth installment of the franchise.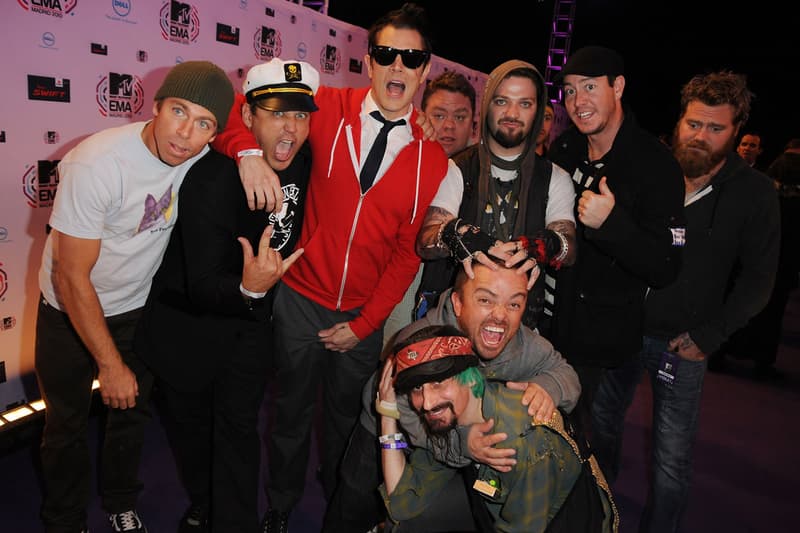 Following the last film Jackass Presents: Bad Grandpa from back in 2013, the Johnny Knoxville-led franchise is slated to return. Paramount just announced that a fourth installment of Jackass will be hitting the big screens in 2021. Created by Knoxville, Spike Jonze and Jeff Tremaine, Jackass was a reality-comedy TV series that followed the nine-man group as they carried out wild, nauseating stunts and public pranks. The show has since grown into a box-office franchise, which has followed cast members like the late Ryan Dunn, Knoxville, Bam Margera, Steve-O, Chris Pontius, Dave England, Ehren McGhehey, Jason "Wee Man" Acuña, and Preston Lacy.
This announcement comes as big news for fans of the franchise since many were doubtful about the potential of a fourth film. In one Q&A session on Reddit, Steve-O mentioned, "if Bam can stay sober and healthy, I suppose it's possible, but I think it's unlikely. I'm working really hard to make my own movie happen, wish me luck!" Fans were also skeptical about its production after Ryan Dunn's passing. Despite all the apparent roadblocks, however, the franchise has made its way back. It appears the movie is still in its early stages of development, so it isn't entirely clear yet if all the surviving cast members will be putting themselves through all types of pain and humiliation, once again.
The fourth Jackass movie is set to hit theaters on March 5, 2021.
Elsewhere, here's a round up of the most-streamed TV shows of 2019.