1016 Industries & Alec Monopoly Display $415,000 USD McLaren 720s
Covered in the artist's signature spray-painted graphics.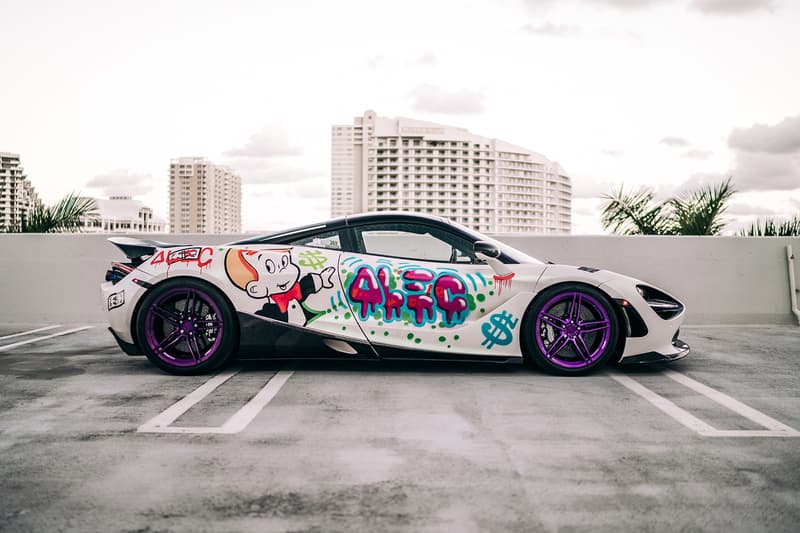 1 of 6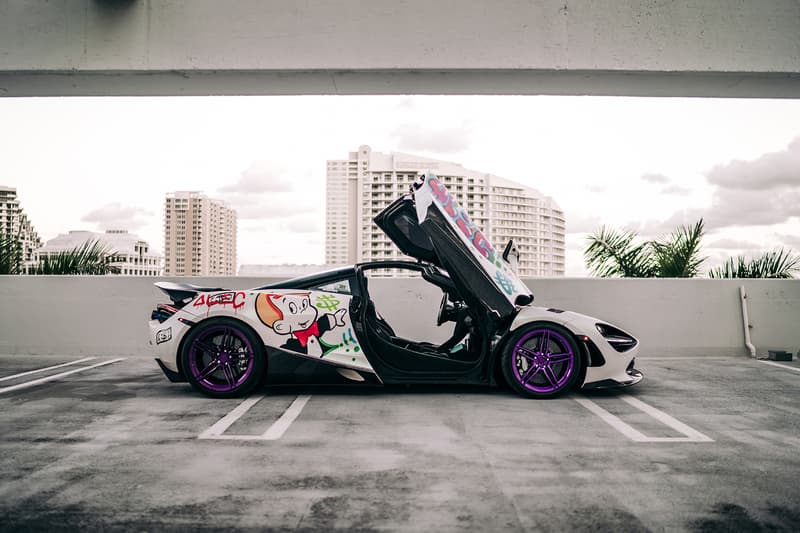 2 of 6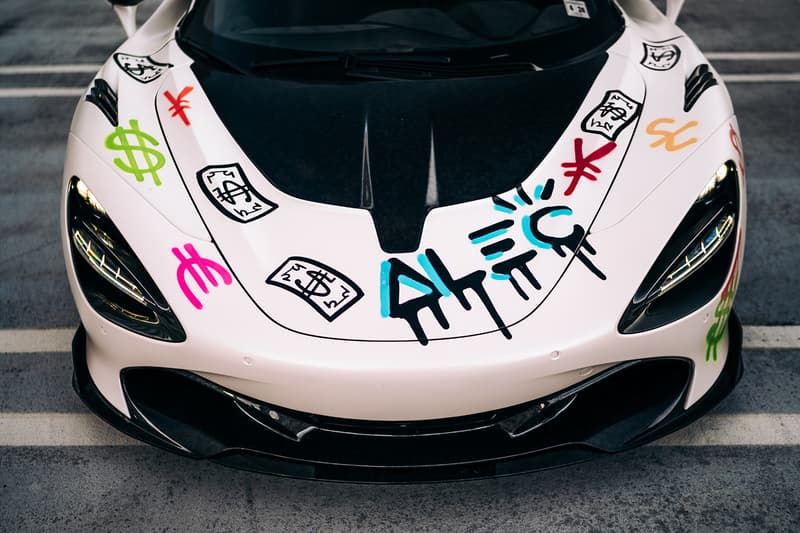 3 of 6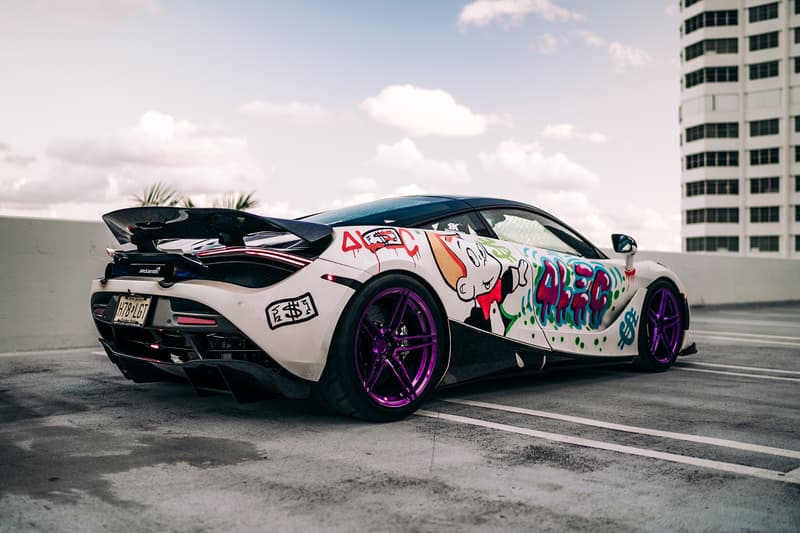 4 of 6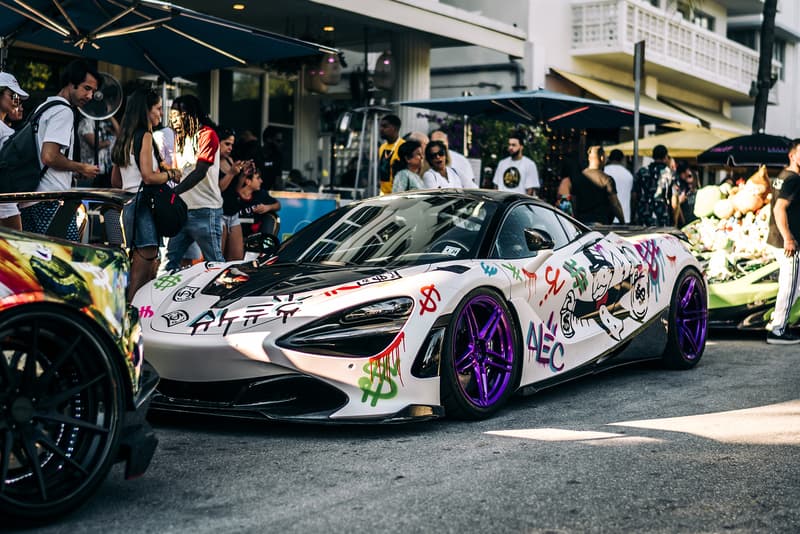 5 of 6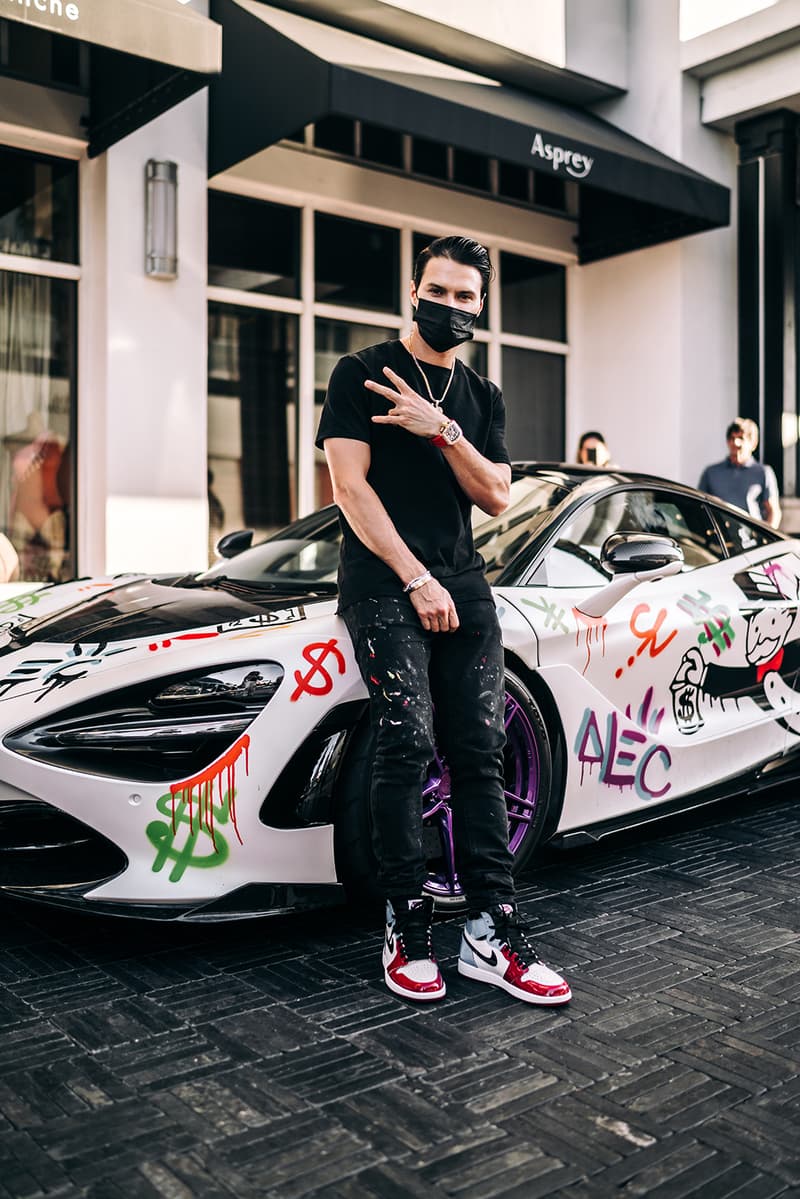 6 of 6
Carbon fiber/ECU tuning specialists 1016 Industries, along with Alec Monopoly, have just given a better look at their collaborative McLaren 720s. Unveiled during Art Basel Miami, the supercar features 715 horsepower and sees over $65,000 USD in proprietary carbon fiber aero parts: A 1016 Industries race hood, front aero lip, lower front lip, side skirts, fender set, mirror caps, rear wing, and rear diffuser.
While the metallic-purple wheels stand out in their own right, it's Alec's signature artwork over the base-white McLaren 720s' body that steals the show. Colorful characters like the Monopoly man and Richie Rich appear on alternate sides, and are joined by currency signs, dollar bills, and a large "ALEC" tag. "The opportunity to work with an artist of Alec Monopoly's caliber developing a truly unique piece of art that highlights our new 1016 Industries McLaren 720s is a real honor," said Peter Northrop, CEO of 1016 Industries. "Monopoly's work is nothing short of iconic, and we're extremely pleased to work with him on this very special car."
Priced at $415,000 USD, this McLaren 720s was a treat for whomever witnessed it being driven by the masked artist during Art Basel Miami.
For more automotive news, Tesla launches a $2K USD "Acceleration Boost" for its Model 3.