David Lynch Showcases Mysterious Paintings & Sculptures at NYC Exhibition
Drawing connections back to his film.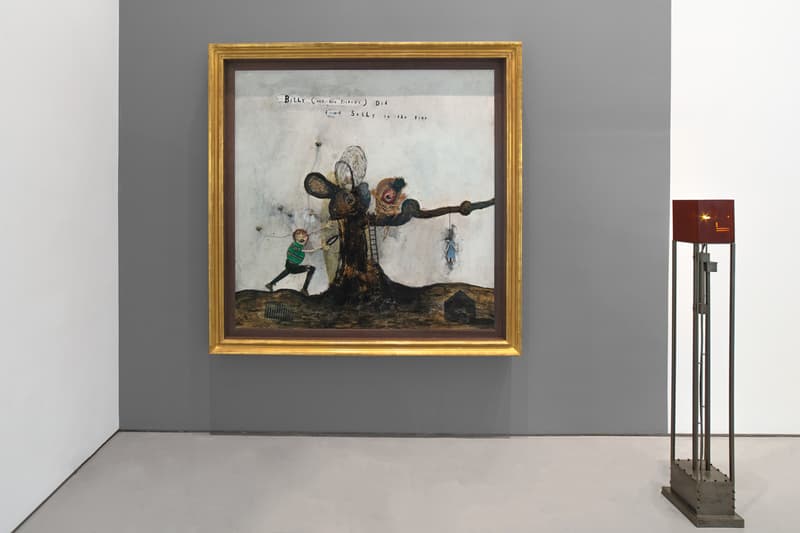 1 of 9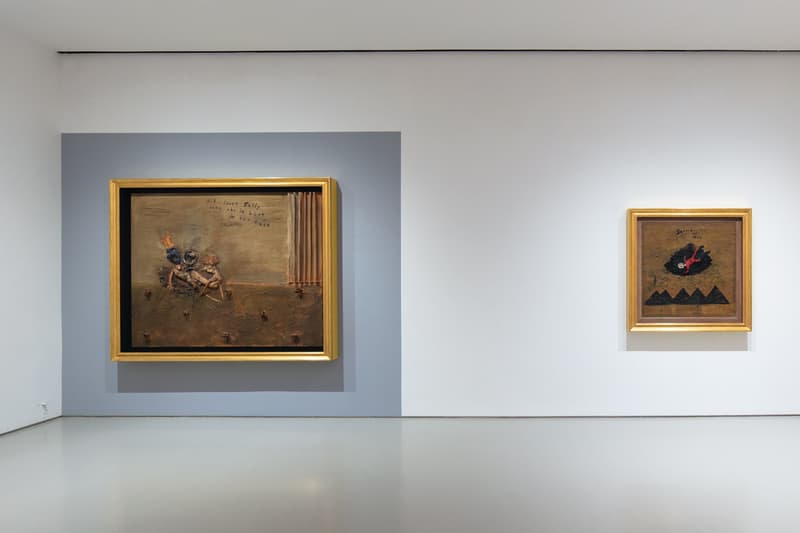 2 of 9
3 of 9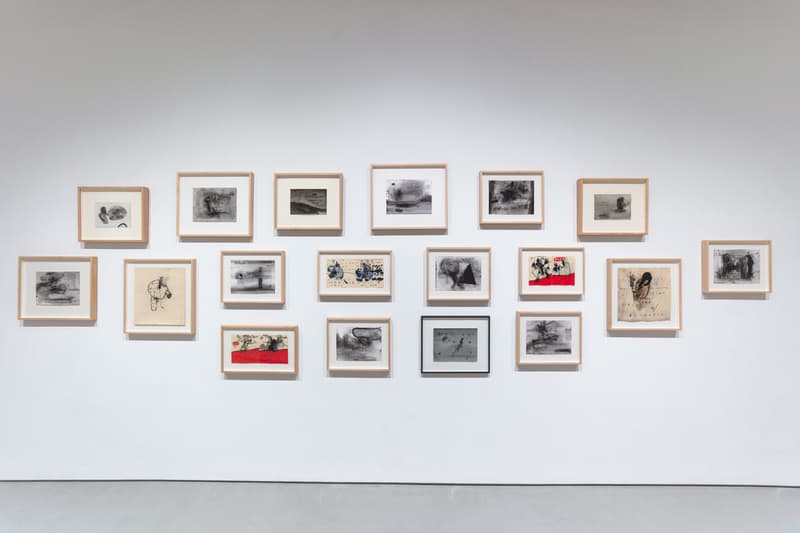 4 of 9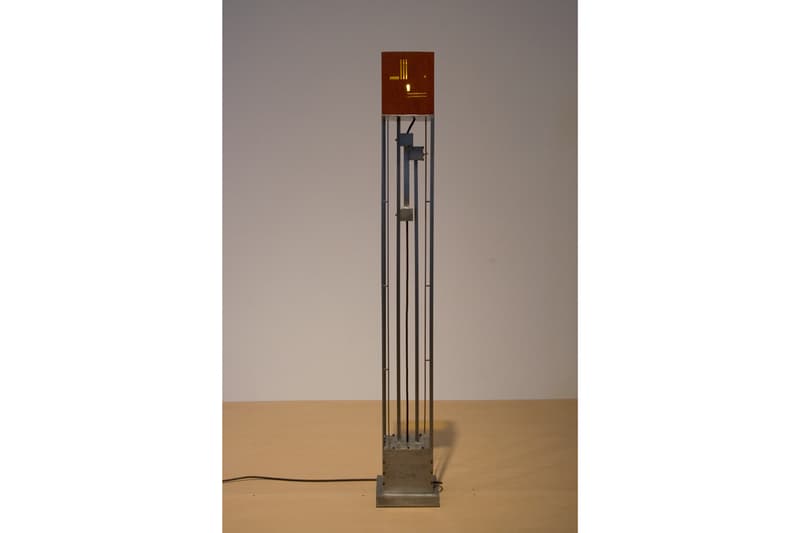 5 of 9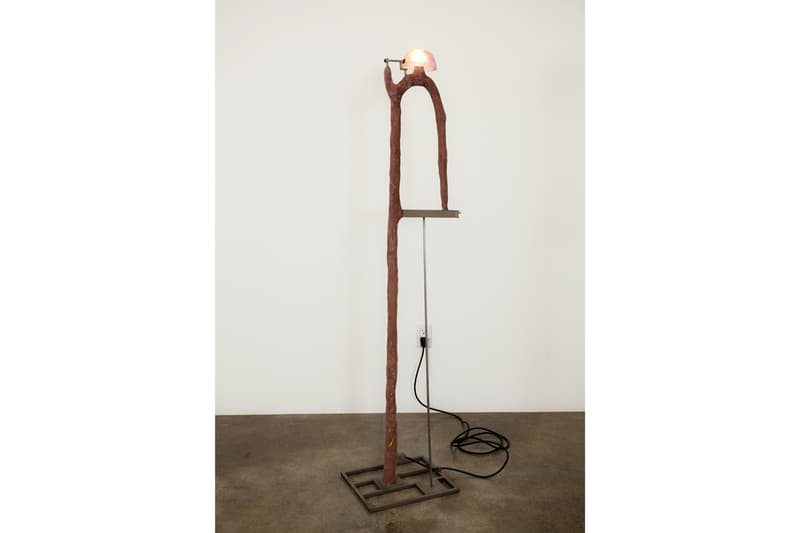 6 of 9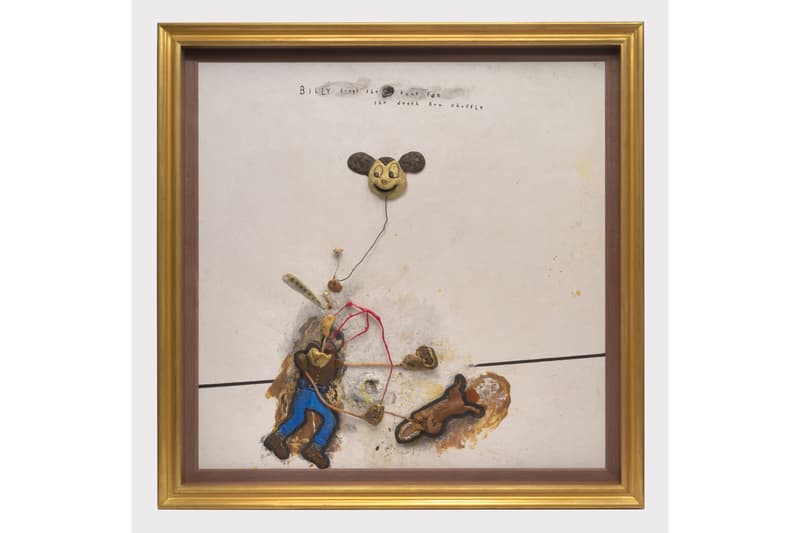 7 of 9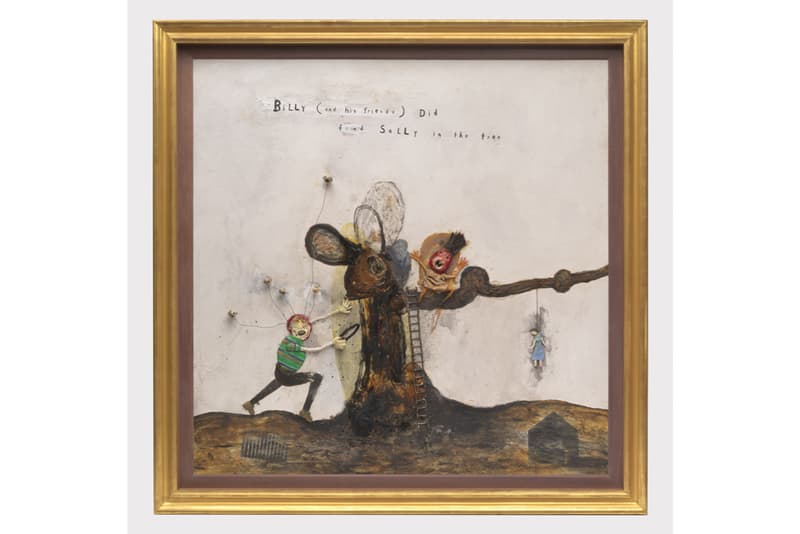 8 of 9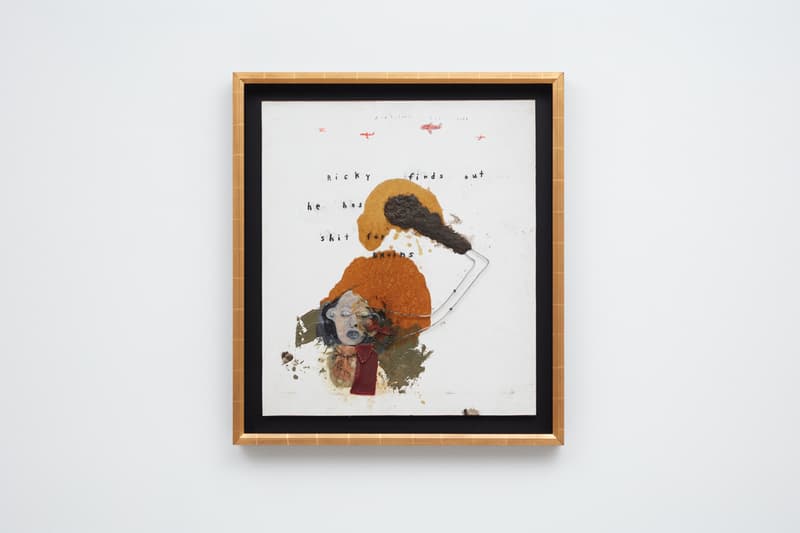 9 of 9
Renowned filmmaker David Lynch, known for his critically acclaimed films such as Blue Velvet (1986) and Mulholland Drive (2001), has launched an exhibition titled "Squeaky Flies in the Mud" at Sperone Westwater. After receiving an honorary Oscar in October for his lifelong contributions to cinema, Lynch showcased his paintings, watercolors and furniture at the New York gallery space one week later — truly emphasizing his multidisciplinary career.
"Squeaky Flies in the Mud" presents Lynch's tactile, mixed-media paintings that tell disconcerting stories through bizarre scenes and text. In the late '60s, Lynch created his first multimedia painting; since then, he has explored themes of decay for organic bodies and industrial sites, hinting at "a deeper human experience both beyond and within the everyday."
Like his films, the co-creator of Twin Peaks portrays his scenes with surrealist undertones and an air of mystery, creating a divide between the body and the world it inhabits. "It's gray and murky and it's a cloudy kind of reality, but it's one that, in many respects, I think also reflects humor," explains Angela Westwater, co-founder of Sperone Westwater. "And I think there's ultimately a kind of empathy in his work, particularly in the art from the studio."
From Bob Loves Sally Until She Is Blue in the Face (2000) to Billy (and His Friends) Did Find Sally in the Tree (2019), his works present micro-narratives — ambiguous and lacking in resolution — that captivate the viewer. These sinister yet somewhat whimsical figurations are part of a larger world that has yet to be made sense of. Drawing connections directly to his films, Lynch also showcases two anthropomorphic lamps at his latest show. One sculpture, titled Douglas Fir Topped Lamp #2 (2002), appeared in the film Twin Peaks: The Return, revealing how elements from his films transfer to his work in fine art.
Lynch's work has been shown in cities around the world, including London, Paris, Moscow, and Brisbane. From 2014 to 2015, a survey was presented at the Pennsylvania Academy of the Fine Arts (PAFA), where he studied. Take a look inside Lynch's exhibition at Sperone Westwater in the gallery above. "Squeaky Flies in the Mud" is open to the public now until December 21.
Sperone Westwater
257 Bowery
New York, NY 10002
In other news, Masato Mori is showcasing his never-before-seen pieces and sculptural works at Art Basel Miami Beach 2019.