Berluti Presents 17 Original Furniture Pieces by Pierre Jeanneret at Art Basel Miami 2019
The Swiss architect's collection from the '50s was upholstered & restored.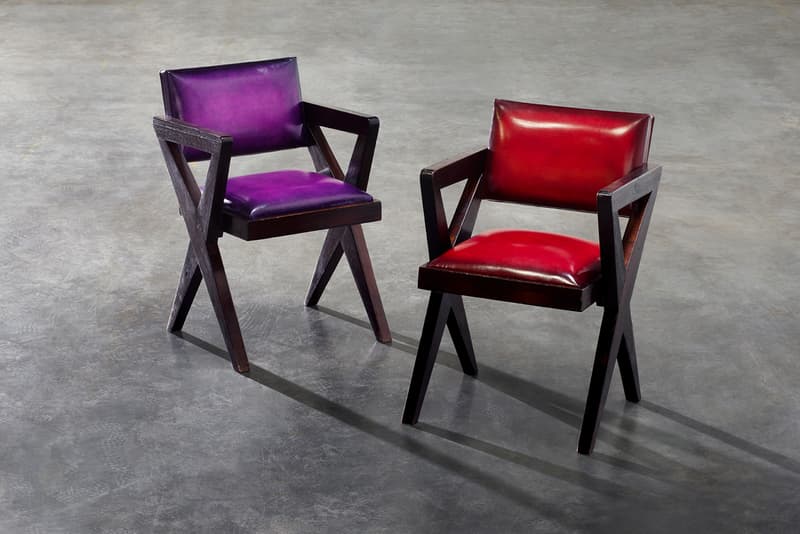 1 of 8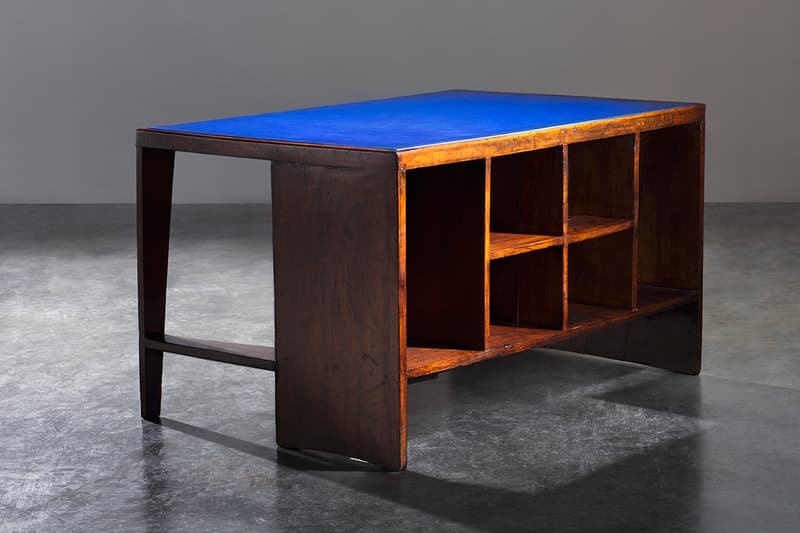 2 of 8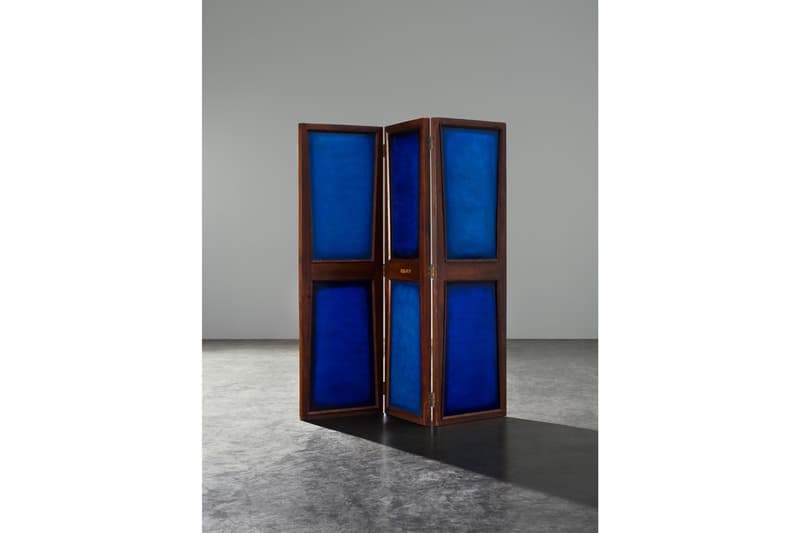 3 of 8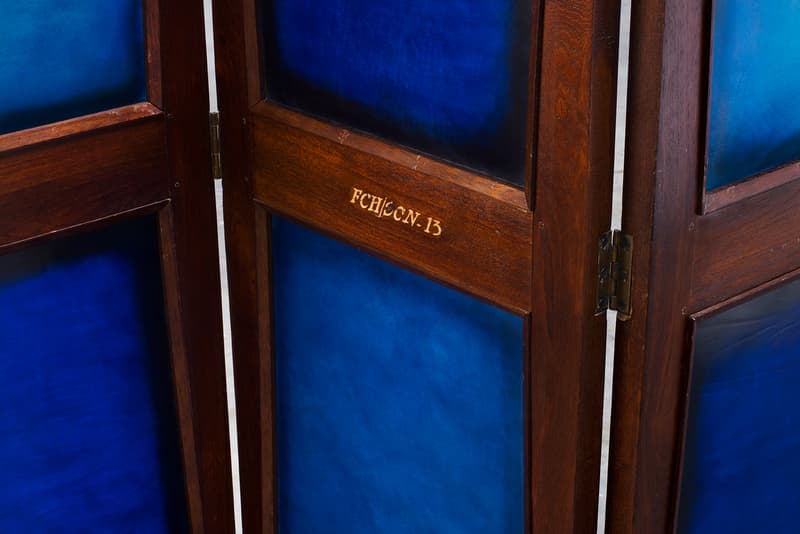 4 of 8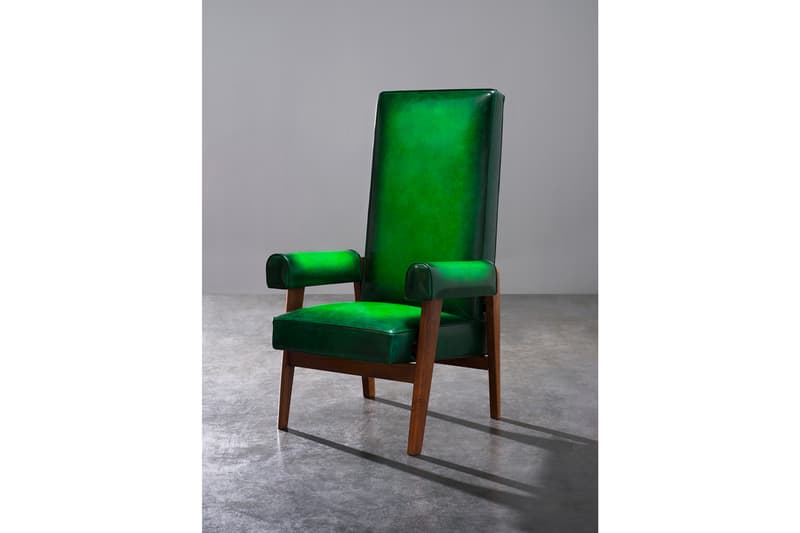 5 of 8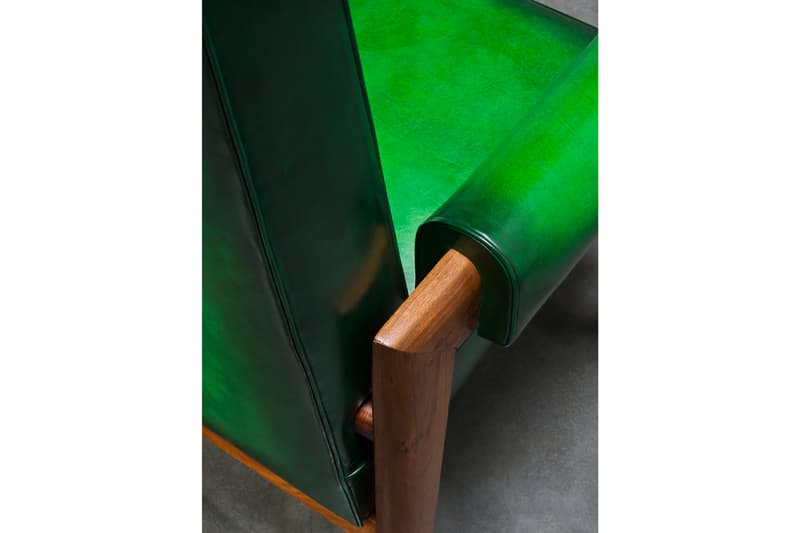 6 of 8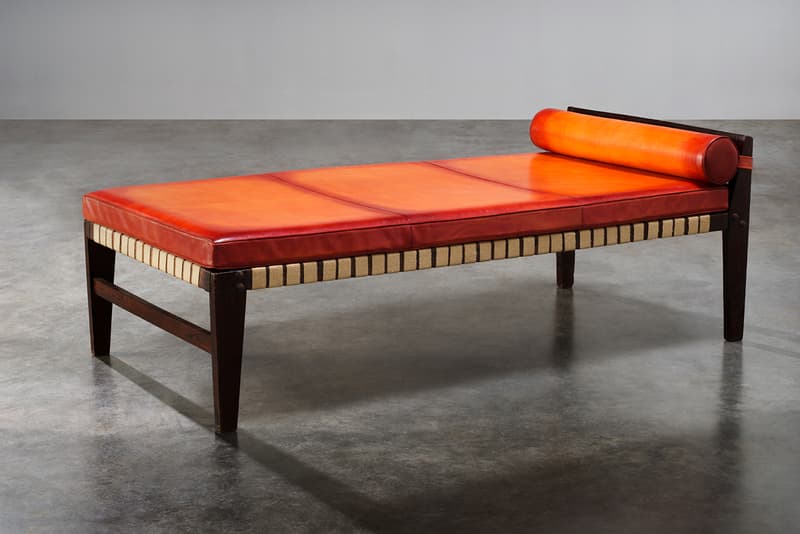 7 of 8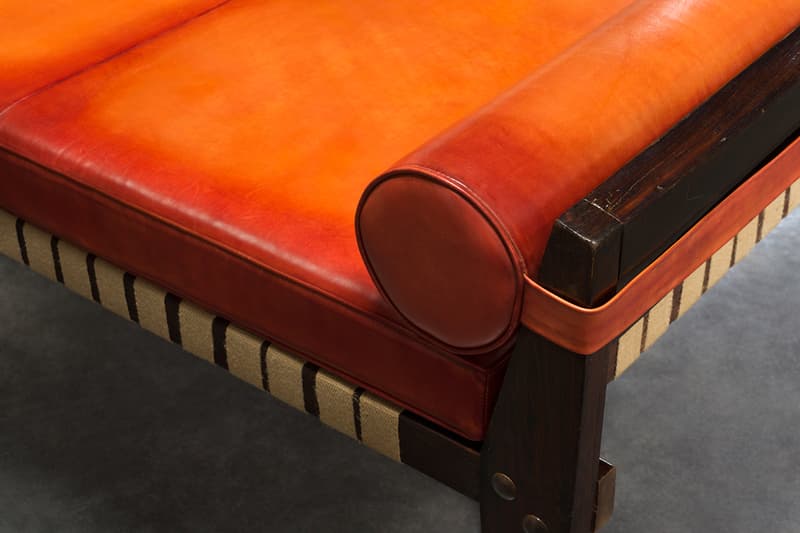 8 of 8
Last week at Art Basel Miami Beach 2019, Kris Van Assche of Berluti showcased 17 original furniture items by Swiss architect Pierre Jeanneret. Upholstered in the LVMH-owned label's premium Venezia leather and restored by François Laffanour of Galerie Downtown, the collection showcases Jeanneret's signature pieces, from cinema chairs and day beds to desks and folding screens.
In the '50s, Jeanneret created furniture for administrative buildings and schools in Chandigarh, India. His sturdy and comfortable designs were usually constructed with regional materials such as teak and cane, and were created in collaboration with local craftsmen. The pieces showcased during Art Basel were used to furnish Chandigarh's Capitol Complex and include several chairs that sport the architect's iconic V-shaped legs.
A colorful hand-applied patina, found throughout the collection, "enhances the depth of color and the gentle curves of the soft padding." Van Assche chose 18 different tones for the 17 pieces, inspired by a recent trip to Chandigarh he took and the rich colors he found in the light, architecture and landscape. A day bed comes in Nespola orange while a pair of chairs intentionally sport contrasting colors; Sukhna purple and Simal red.
On using patina to highlight Jeannet's pieces, Van Assche explains, "Tradition with shoes is fine but it's also possible to use that tradition in a very contemporary and modern way. So it's about proving that all that know-how can also be used for something totally different. This is a big step from shoes to design, so it opens up a whole world of possibilities."
Take a look at select furniture pieces in the gallery above. Art Basel Miami Beach 2019 ended this Sunday, December 8.
For more from Art Basel, Tom Sachs unveiled a new Shop Chair in olive drab this past weekend.