Livestream Tyler, the Creator's 2019 Camp Flog Gnaw Carnival
Watch the sold-out event.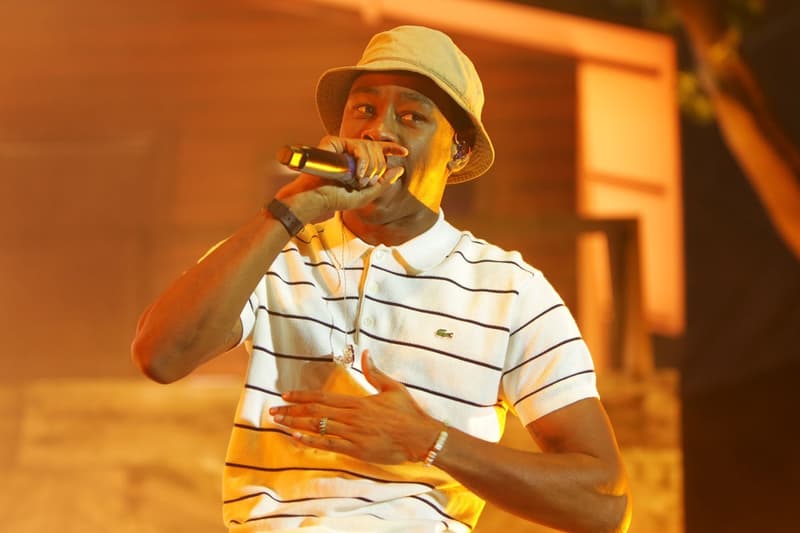 Tyler, the Creator's Camp Flog Gnaw Carnival is currently in full swing. Following last year's concerts, this event marks the eighth annual festival, with some of the biggest names in the industry performing — BROCKHAMPTION, Daniel Caesar, YG, DaBaby, Earl Sweatshirt and Tyler, himself, to name a few.
Like last year's festival, this year's acts are set at L.A.'s Los Angeles' Dodger Stadium, where a bevy of carnival foods and amusement rides have been stationed across parking lots. As revealed two days ago, official Camp Flog Gnaw merch is available, too — Girls Don't Cry x Wasted Youth. Kevin Shivers of WME, an organizer for the event, commented on the event: "A lot of the time, people have an idea for a festival and they just want to slap their name behind it but there is no theme, no real identity behind it. What Tyler has done is given it an identity. He's given it a theme. He has given it a direction … He's creating his own playground for fans to have a unique experience. That's why it works."
Those who weren't able to get tickets to Camp Flog Gnaw can livestream the current event through Twitch. Scroll below for the livestream as well as the schedule of the full lineup of the event.
Elsewhere, at least three Travis Scott fans have been injured in the Astroworld Festival stampede.
Watch live video from twitchmusic on www.twitch.tv