Reebok Transitions Back to Iconic Vector Logo
The company has already begun phasing out its current triangular logo.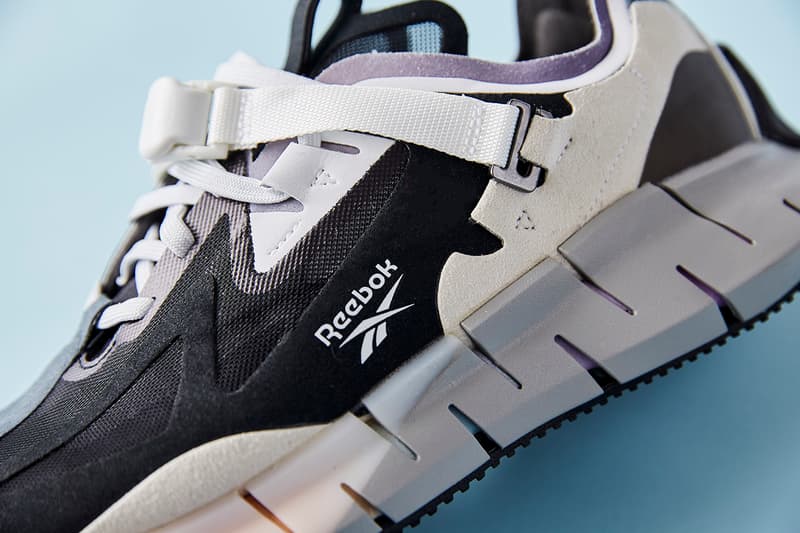 Reebok recently announced that it will switch back over to its Vector logo and "drop-R" wordmark, which were first introduced in 1992. Eight years after switching over to its current Delta logo in 2011, the Vector logo will be reintroduced across all product categories, including footwear and apparel, with rollouts starting as early as this month. Reebok's retro Vector logo is much more dynamic in nature than its triangular Delta logo, referencing movement across the fitness and sport categories in its design.
The sportswear company has already been using its vector logo on certain Reebok heritage and lifestyle products, but come 2020 the brand hopes to create a more unified vision for its product offerings by entirely reverting back to its iconic mark. However, Reebok notes that select products will still carry the triangular Delta logo, including its CrossFit and UFC-branded apparel.
"Under a unified banner, all of our products and experiences will tell a single story that is clear and consistent," says Reebok VP of Creative Direction Karen Reuther. "The Vector was created as a logo version of the iconic Reebok side stripes and cross-check design that dates back more than fifty years. It's compelling, dynamic and powerfully linked to some of our greatest cultural moments"
Reebok recently unveiled its third collection with Pyer Moss, which prominently features the company's vector logo.