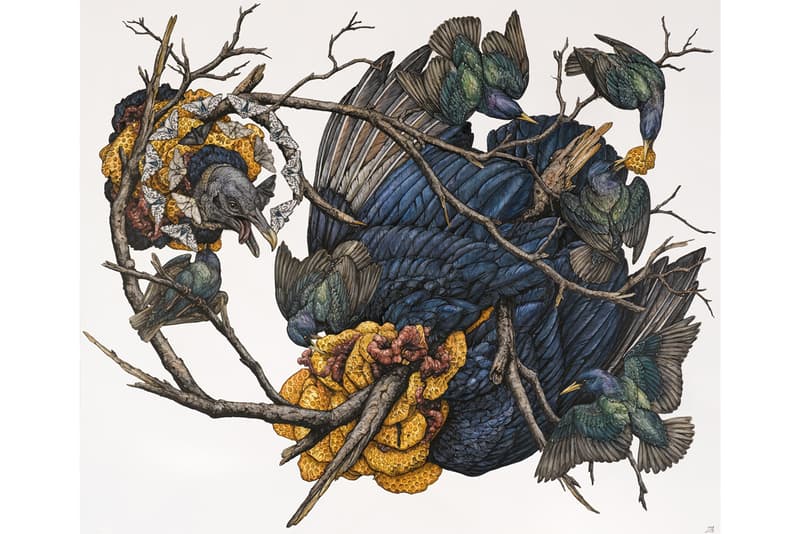 1 of 4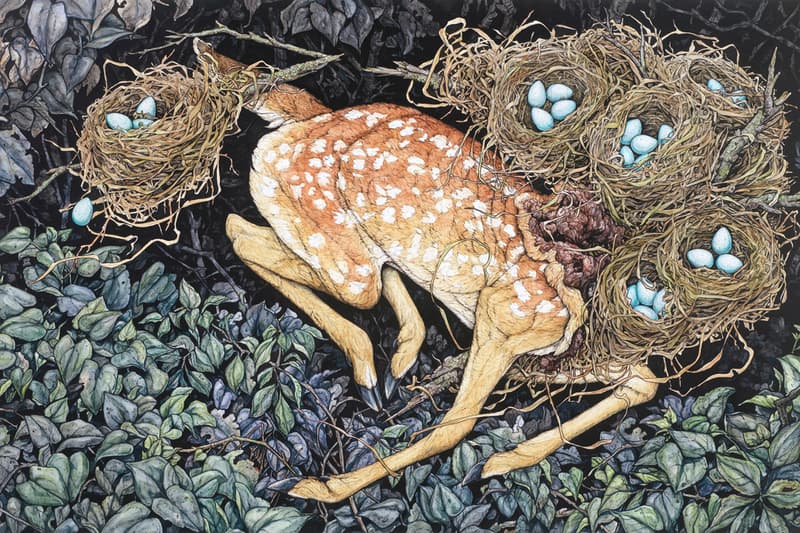 2 of 4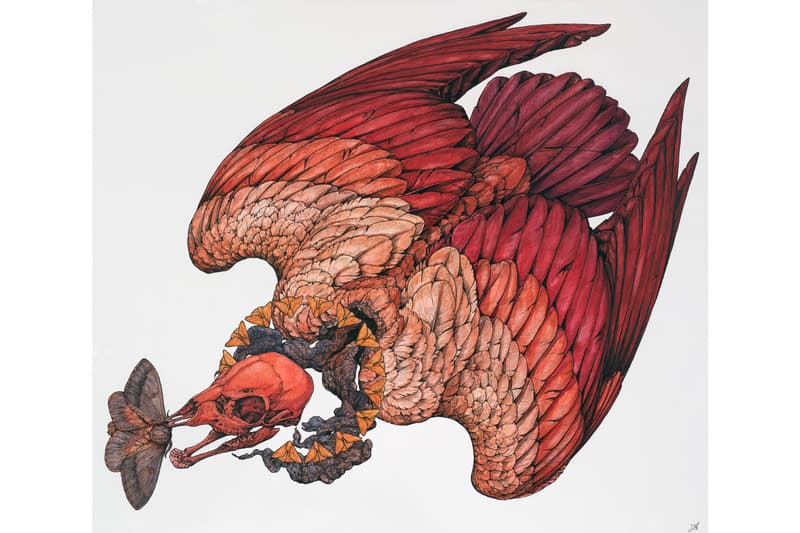 3 of 4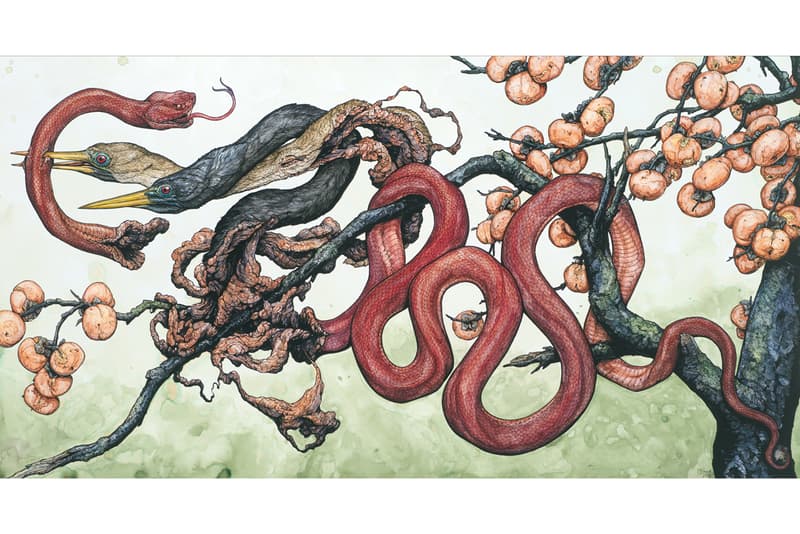 4 of 4
Lauren Marx to Showcase Detailed Works of Flora & Fauna at Los Angeles Exhibition
Referencing scientific illustrations and religious symbolism.
---
Next month, Corey Helford Gallery will showcase St. Louis-based artist Lauren Marx's largest body of work to date. Her solo exhibition, entitled "Chimera," will present raw pieces of work that reference scientific illustrations, religious symbolism and Baroque inspirations.
Marx combines concepts of flora and fauna — which represent emotions, mental health, family and the self — to create a mythological world that allows the artist to explore self-healing. Most recently, the visual artist has transitioned into larger-scale works, imbuing her vignettes with more complexity and detail. For her upcoming exhibition, she brings the chaotic, darker side of nature to meticulously detailed compositions, while drawing upon previous themes that have united her work in the past, such as the serpent motif. 'Serpent of Missouri,' seen below, reimagines the mythological symbol in her home state, while 'Temptation' depicts the snake intertwined with a persimmon tree.
"Many of the other animals depicted in my 'chimeras' were previously illustrated in a series where they were haloed 'saints' used as symbolic stand-ins for various strong emotional states," Marx explains. "I combined these ideas in the Chimera body of work to create a variety of self-portraits that, with their different bodies and heads, have the ability to interact with their world in different ways. Much like how our current mental states can alter how we interact with our world in our daily lives."
Take a look at select works from the show in the gallery above. "Chimera" will be on view to the public from December 14, 2019 to January 18, 2020.
Corey Helford Gallery
571 S. Anderson St
Los Angeles, CA 90033
For more exhibitions, PRIZM is hosting the seventh edition of its art fair in Miami next month with "Love in the Time of Hysteria."