Jacquees Declares Himself to be the 'King of R&B'
18 new tracks from the down-south superstar.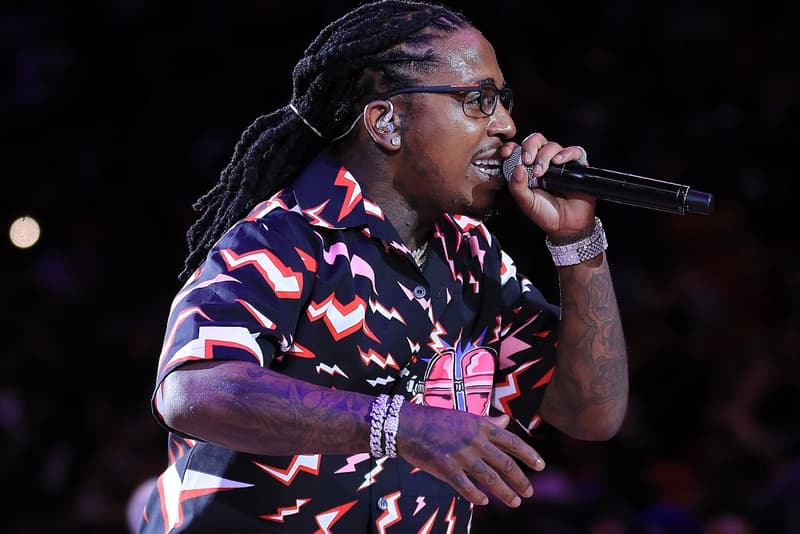 Back in September, Jacquees linked up with Young Thug and Gunna for the joint single "Verify." Now, Jacquees is introducing his latest full-length studio project, King of R&B. Comprised of 18 tracks, the 25-year-old singer's expansive new album finds him reaching out to Future, Lil Baby, Summer Walker, Lil Keed, Lil Gotit and others for creative assistance. In past interviews, Jacquees has defined his new LP as a "deeper" and more "mature" effort, with a heavier emphasis on exploring the concepts of "relationships" and "love."
"When you listen to today's music, it all comes from that ['90s] era of music, so that's why I listen to a lot of old music. There's nothing wrong with listening to the old music and twisting it into your own. These little tributes, I don't even try to do it on purpose, I just really have a love for that type of music and respect everybody that has come before me. I like to pay homage and I'm really a fan of all those people," Jacquees shared with Billboard during a 2018 interview. "I want to win awards. I definitely want to be credited for my hard work and dedication. I always wanted to win best new artist and R&B album of the year — those are two I want to win. Billboard awards, Grammys — everything. With this album, I want people to realize that Jacquees is great and he deserves to be a top dog in the game. I want them to say, "Man, he brought something back to the game that was missing."
You can check out Jacquees' new studio album King of R&B below.