Hoodrich Pablo Juan's 'DMV' Relays Raw Poetics Over Hefty 808s
Featuring Gucci Mane, Wiz Khalifa, Southside, Zaytoven, TM88, and more.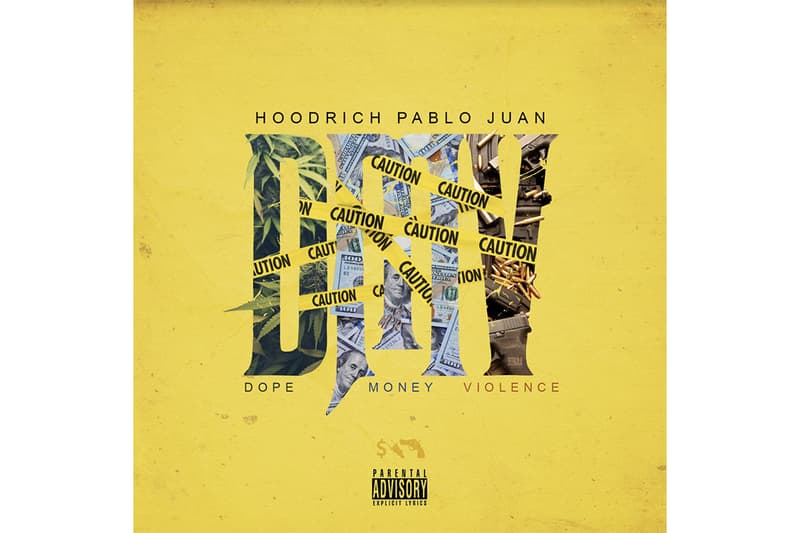 Hoodrich Pablo Juan doesn't seem to be holding back anytime soon. Just under six months ago the Atlanta trapper released BLO: The Movie, which saw a variety of features from Young Thug, Gunna, Young Dolph, NAV, and more, releasing a variety of singles since. After announcing his forthcoming album DMV (short for Dope Money Violence) earlier this week, Hoodrich has now shared the album in its entirety.
Clocking in at 15-tracks that run just over 42 minutes, the album sees Hoodrich expelling his in-your-face lyricism over beats provided by Southside, TM88, Zaytoven, Ronny J, Danny Wolf, Tay Keith, and more. Rather than relishing in a variety of cameos from fellow Atlantans, DMV sees the rapper holistically flaunting his own abilities. Only two of the album's tracks feature guest verses, the first being "Iced Up," which enlists an eclectic pairing from Gucci Mane and Wiz Khalifa. If anything, Hoodrich continues his evolutionary journey throughout DMV — he's exceedingly raw, transmitting the life of a fervent trapper and hustler over brawling 808-heavy beats.
You can stream DMV below. On top of the project's release, Hoodrich has teamed with ROSE IN GOOD FAITH for a variety of merch — purchasable here.
For more music releases, don't miss Sheck Wes' video for "YKTS."