'Dota 2' Gets Complete Overhaul With New "Outlander" Update
Two new heroes join the battle.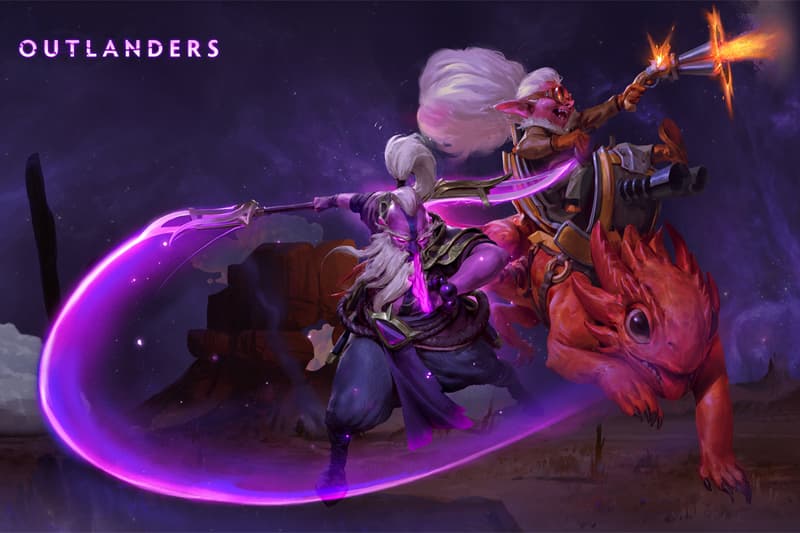 Dota 2 has just been given a complete overhaul with the latest Outlander update from Valve.
Unlike previous updates, which only included the addition of new characters, balancing tweaks, or minor changes to game mechanics, Outlander marks a huge undertaking from the video game developer and implements a whole range of game-changers. The update is spearheaded by the addition of two new heroes, called Void Spirit and Snapfire. The former is a melee carry with escaping and disabling abilities, whilst the latter is a ranged support, with a nuke, disables, and also escaping abilities.
Aside from the addition of two new heroes, there's also a whole array of changes affecting everything from courier deliveries to late game advantages to even item builds. For starters, every player on the team now gets their own personal courier instead of having to share one between teammates, and those couriers can place observer wards — which are now free — once your character reaches level 15. You'll also start the game with three town portal scrolls. The max level has been increased from 25 to 30, and hitting the new max level will unlock a hero's entire talent tree. The side shops have now been replaced with outposts or a new building type which gives bonus experience and gold, while allowing players to teleport to them provided it is under their team's control. The Stout Shield has been removed from the item inventory, and many heroes have been reworked with new skills and specs. Finally, NPCs will now randomly drop one of 62 items, including the latest Phoenix Ash item, which gives a player five extra seconds to fight after their hero dies.
For those who wish to learn more about the latest overhaul of Dota 2, you can head over to Valve's dedicated site for the Outlander update.
Elsewhere in gaming, Tetsuya Nomura has confirmed that the Final Fantasy VIIRemake will be getting new bosses.