Avianne & Co. Creates Iced-Out 'Vick' Chain for Verdy
Featuring a detachable magnetic heart.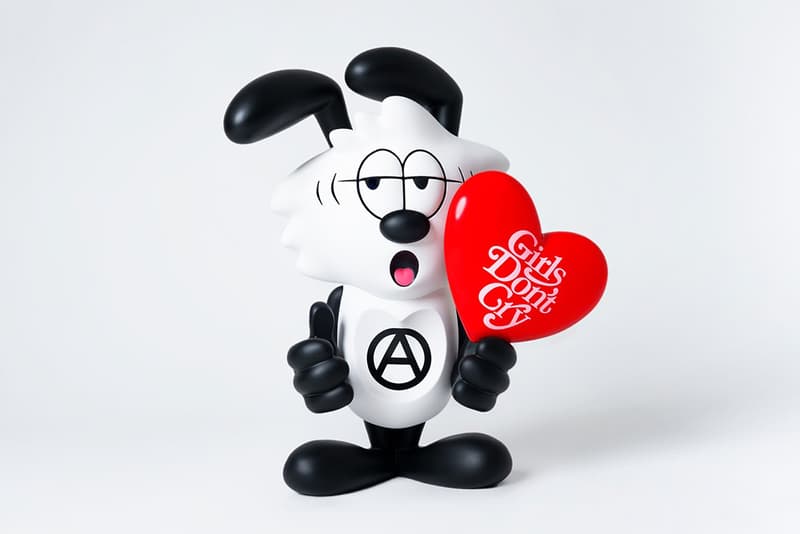 In celebration of the launch of Verdy and AllRightsReserved's "MEET VERDY GALLERY" in Hong Kong, the Girls Don't Cry frontman ordered a special iced-out pendant of his playful 'Vick' character.
The pendant was delivered in person by Avianne & Co.'s Alex Moss, where it came joined with a diamond micro pavé set Hermès link chain. Every millimeter of the pendant is encrusted with black and white diamonds, down the the bottom of the feet, and is matched with a detachable "Girls Don't Cry" heart in pink stones. The heart is held in place using magnets and can be detached and worn separately.
Watch the video below to see the piece sparkle, and to witness the mechanism that allows for individual wearing.
In other jewlery news, NEEDLES bolsters '70s-inspired jewelry for FW19.