New Report Shows People Search for "Fake Supreme" More Than Any Other Brand
According to data from SEMrush.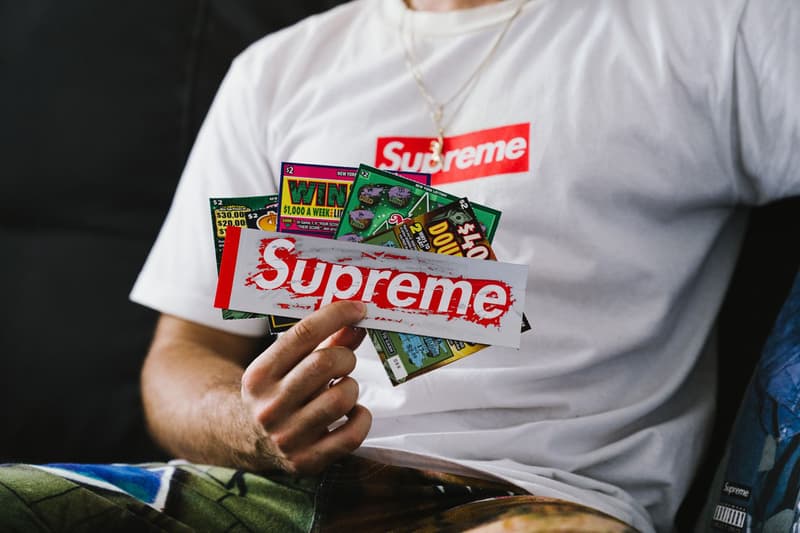 According to research from online marketing firm SEMrush, when people search for fake products, they search for Supreme. The research detailed that the streetwear brand garnered the most monthly searches related to fake product (as opposed to original product) both globally and in the US, with an average of 29,000 monthly searches.
This is the third edition of the same report conducted by SEMrush, and each time Supreme comes out on top. "For a third consecutive time, SEMrush data shows that the most searched fake and replica clothing brand, both globally and in the US, is Supreme," SEMrush spokesperson Jana Garanko said in a statement to WWD.
Garanko continued to detail that the report proves a "hunger for fakes" and more affordable alternatives. "Eight out of the 15 most-searched-for fake brands were designer items, three of which were watches," Garanko said in the same statement. "This clearly shows a demand for luxurious names minus the price. [But] amongst the searches for most popular original brands, Vans placed first. In this list, about 80 percent are affordable, which suggests people are keen on comfort."
According to WWD, analysts estimate the counterfeit fashion industry brings in over $450 billion USD in sales globally. In addition to fake brand searches gaining prevalence over original brand searches, US Customs recently seized $3.4 million USD worth of fake product replicating brands like Gucci, Nike and Louis Vuitton at LAX, further detailing the desire for fake product in the States.
See a list of the top 10 most popular fake and original brand searches from SEMrush's most recent report below, then take a look inside Supreme's very real new San Francisco store.
Most Popular "Fake" Brands:
1 – Supreme; 13,911 searches
2 – Ray Ban; 8,117 searches
3 – Vans; 7,427 searches
4 – Oakley; 6,593 searches
5 – Patek Philippe; 3,711 searches
6 – Audemars Piguet; 3,141 searches
7 – Hermes; 2,336
8 – Ugg; 2,323 searches
9 – Michael Kors; 1,618 searches
10 – Lululemon; 1,030 searches
Most Popular "Original" Brands:
1 – Vans; 3,978 searches
2 – Ray Ban; 1,320 searches
3 – Nike; 982 searches
4 – Converse; 973 searches
5 – Gucci; 822 searches
6 – Supreme; 809 searches
7 – Rolex; 611 searches
8 – Dr. Martens; 547 searches
9 – Louis Vuitton; 533 searches
10 – New Balance; 479 searches