Rare Star Wars Boba Fett Figure Could Auction for up to $500,000 USD
Many speculate that only 100 of these figures exist.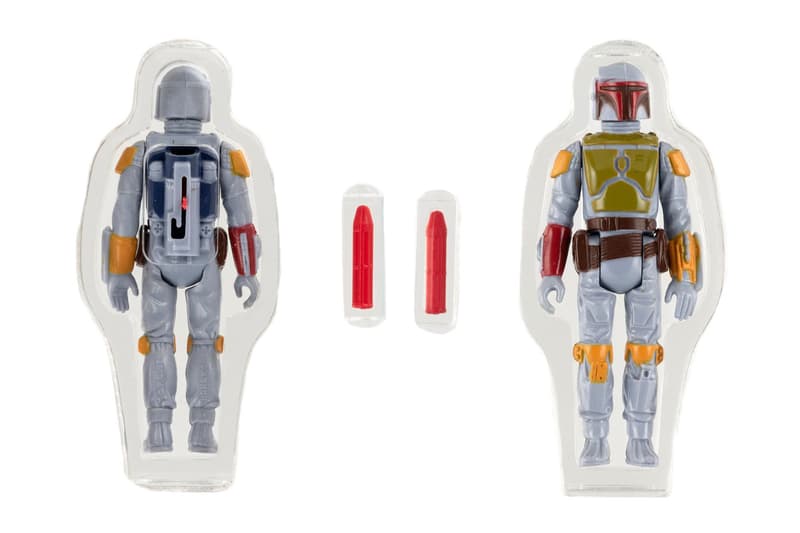 Boba Fett prototype figures are rarities within the Star Wars collecting universe, and an upcoming auction featuring such a product could fetch up to $500,000 USD. If purchased near its $200—$500 thousand estimate, it could beat its previous auction record of $112,929 USD.
Boba Fett, who first appeared in The Empire Strikes Back, has been one of the most popular characters within the Star Wars community, but what makes these figures in particular so coveted is because the toy was never officially released due to safety concerns.
Toy manufacturer Kenner produced the prototype product and was made available to the public via mail-in offers before the release of Empire Strikes Back in 1980. Many speculate that only 100 of these Boba Fett figures exist alongside its missile accessories.
The auction is set to take place on November 1-3, visit Hake's Auctions' official website to learn more.
In other news, check out our interview with toy designer Rios Palante about his FU-Stamps collectibles.
@HakesAuctions' new sale is now online, with nearly 400 lots of #vintage @starwars #collectibles. You don't want to miss this one #StarWarsFans!#StarWars #RocketFiringBobaFett #BobaFett #JSlot #ObiWanKenobi #DarthVader #LukeSkywalker #VinylCapeJawa #AFA #StarWarsCollectors pic.twitter.com/i34qafMbrT

— Hake's Auctions (@HakesAuctions) October 21, 2019
#StarWarsFans! Looking to display your vintage @starwars #12Back carded #actionfigures? ☑️ out this #storedisplay, now up for bid at @HakesAuctions! https://t.co/Et4fupHyFM#Kenner #StarWars #auction #StarWarsToys #StarWarsCollectors pic.twitter.com/Bmr2GFoOkZ

— Hake's Auctions (@HakesAuctions) October 22, 2019