Nike & Ocean Conservancy Launch Arctic Shipping Pledge
As part of "Nike's journey towards a zero carbon, zero waste future."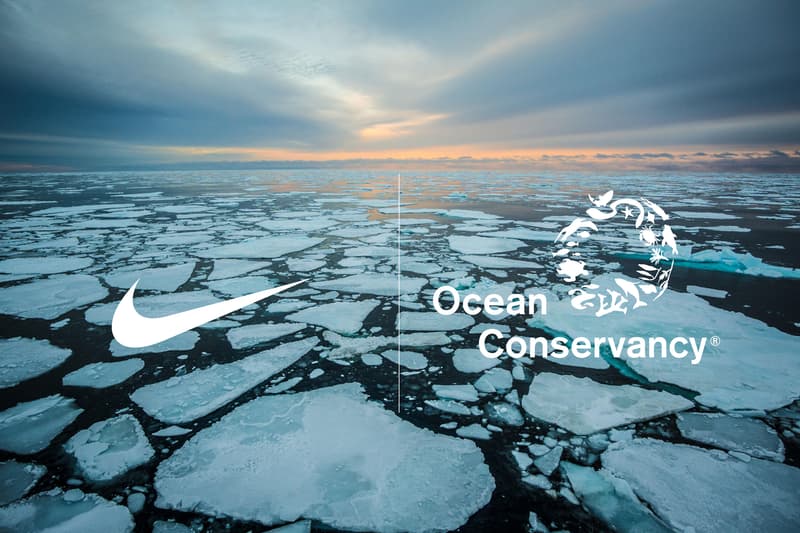 As the push for sustainability keeps growing, Nike and the Ocean Conservancy have teamed up to launch the Arctic Shipping Corporate Pledge, a new initiative pushing for businesses to join in a commitment against shipping through the Arctic ecosystem.
As the Arctic sea ice continues to diminish due to climate changes, previously unnavigable ocean routes have become increasingly feasible. Although these routes can decrease transit times, the increase of cargo ships through this sensitive region could potentially cause more devastating environmental impact. The Arctic region is also one of the most vulnerable to climate change, seeing as temperatures are rising twice the rate here as compared to other areas in the world.
"At Nike, we exist to serve athletes. That means taking climate action through Move to Zero, Nike's journey towards a zero carbon, zero waste future," says Hilary Krane, EVP, Chief Administrative Officer and General Counsel, Nike, Inc. "We know climate change impacts how our athletes train and play, and whether they get to enjoy sport at all. Through this pledge, we've made a clear choice — to help protect the planet and preserve the Arctic."
Janis Searles Jones, CEO of Ocean Conservancy also shared, "The dangers of trans-Arctic shipping routes outweigh all perceived benefits and we cannot ignore the impacts of greenhouse gas emissions from shipping on our ocean. Ocean Conservancy applauds Nike for recognizing the real bottom line here is a shared responsibility for the health of the Arctic — and believes the announcement will spur much-needed action to prevent risky Arctic shipping and hopes additional commitments to reduce emissions from global shipping will emerge."
The Arctic Shipping Pledge is providing an important opportunity for brands to come together to protect the Arctic. Today's signatories include Kering, PVH, H&M, Gap, Columbia, Bestseller, Li & Fung, MSC, Hapag-Lloyd and ocean carriers CMA CGM, Evergreen, Hapag-Lloyd, and Mediterranean Shipping Company.
Head over to purpose.nike.com to learn more. Below are other ways Nike plans to reduce its carbon footprint:
1. We will power our owned or operated facilities with 100% renewable energy by 2025.
2. We will reduce our carbon emissions across our global supply chain by 30% by 2030, in line with the Paris Agreement of 2015.
3. We're diverting over 1 billion plastic bottles per year from landfill, melting them into yarns which create new jerseys and uppers for Flyknit shoes.
4. We're on a mission to eliminate single use plastics across our global campuses.
5. We're diverting 99.9% of all our footwear manufacturing waste from landfills.
In related news, Nike opened a new Europe distribution center powered entirely by renewable energy.