Rihanna's Upcoming Autobiography Features Over 1,000 Images of the Pop Star
Plus accompanying book stands designed by the Haas Brothers.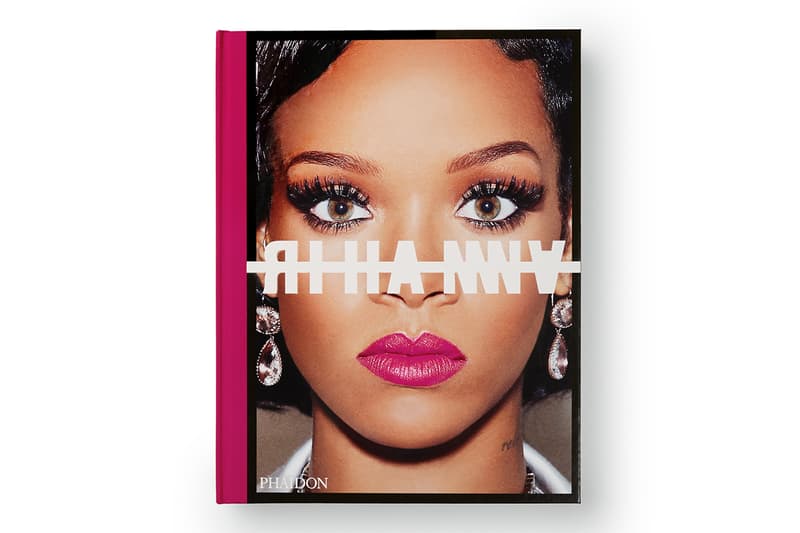 Rihanna has officially teamed up with creative arts publisher Phaidon to create Rihanna, a 504-page visual book that will provide fans with a detailed look inside the multitalented star's world. Rihanna is the first autobiography officially made by Rihanna, and it will feature an archive of images highlighting a wide variety of events, ranging from the artist's childhood in Barbados to her worldwide tours. Earlier today, the musician, designer and entrepreneur announced the book via Twitter and Instagram, emphasizing that it has been a work in progress for the past five years.
According to Phaidon's website, the hardcover edition includes a total of 1,050 color images and 11 special inserts. The book's cover features an enlarged image of Rihanna's face, a custom-dyed, hot pink cloth covering the spine and back cover, as well as a title debossed and stamped in matte white foil.
In addition to the main version of Rihanna, fans and collectors will have the option to purchase three special editions of the book, each including a limited edition bookstand designed by the Haas Brothers. The top tier package offered is Rihanna: Ultra Luxury Supreme, which features an oversized edition of the book that's signed by both Rihanna and the Haas Brothers, along with an accompanying marble book stand.
Rihanna can be pre-ordered now for $150 USD through Phaidon's online store. The Rihanna: Fenty x Phaidon and Rihanna: Luxury Supreme special edition sets are available for $175 USD and $5,500 USD respectively. Rihanna: Ultra Luxury Supreme has already sold out.
Elsewhere in celebrity news, Kanye West revisited his controversial opinion of slavery during his recent Sunday Service in Salt Lake City.
Over 5 years in the making… happy to finally share this collection of incredible memories. Thanks to all of the photographers & artists that contributed & to @phaidon for working with me to publish my first piece of art in a new industry! pre-order on https://t.co/XIX4c7zPdI ? pic.twitter.com/9aXtjzFDIJ

— Rihanna (@rihanna) October 7, 2019