Netflix's 'The Irishman' Will Have a One-Month Run on Broadway
Beginning this December.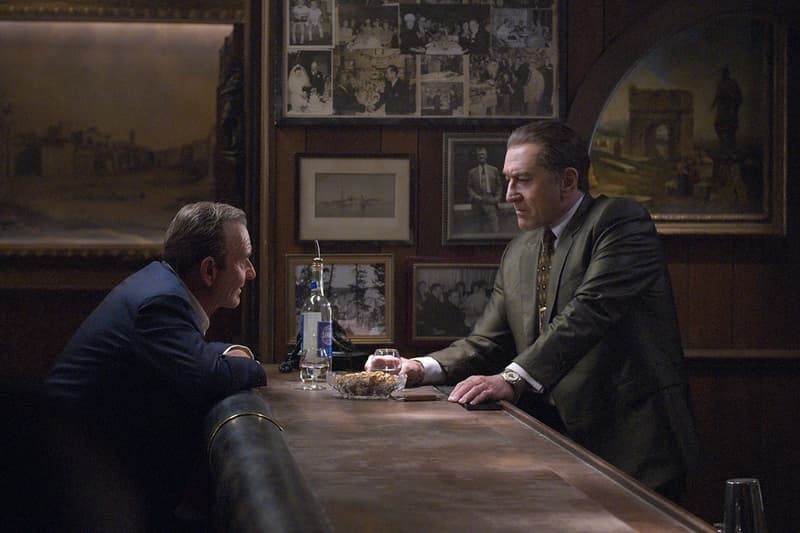 Following struggles to get into cinemas and a New York Film Festival debut, it's been announced that Martin Scorsese's three-and-a-half-hour mafia drama The Irishman is headed to Broadway for one month only through the first of December. According to IndieWire, Netflix is set to install "state-of-the-art film equipment for this first-ever movie showing in the 1,016-seat theater" to project the movie.
"We've lost so many wonderful theaters in New York City in recent years, including single-house theaters like the Ziegfeld and the Paris," Scorsese said in a statement. "The opportunity to recreate that singular experience at the historic Belasco Theatre is incredibly exciting. Ted Sarandos, Scott Stuber, and their team at Netflix have continued to find creative ways to make this picture a special event for audiences and I'm thankful for their innovation and commitment."
The Irishman is set to show eight times a week from Tuesday through Saturday nights at New York City's Belasco Theatre in midtown, with matinees on Wednesday, Saturday, and Sunday. Tickets will go on sale for $15 USD plus processing fees at the Shubert Organization's midtown theater December 1 through the 31.
In other entertainment news, Netflix's new animated trailer for Klaus showcases the origin of Santa.
Thank you, New York. pic.twitter.com/OuPuxegonU

— The Irishman (@TheIrishmanFilm) September 30, 2019
Netflix Opens 'The Irishman' On Broadway for a One-Month Run https://t.co/RvkFEmRcNt pic.twitter.com/4N5Whtt9Bd

— IndieWire (@IndieWire) October 7, 2019