N.HOOLYWOOD Reunites With Casio G-SHOCK for Military-Indebted DW-5600
Safety orange hues and mil-spec branding.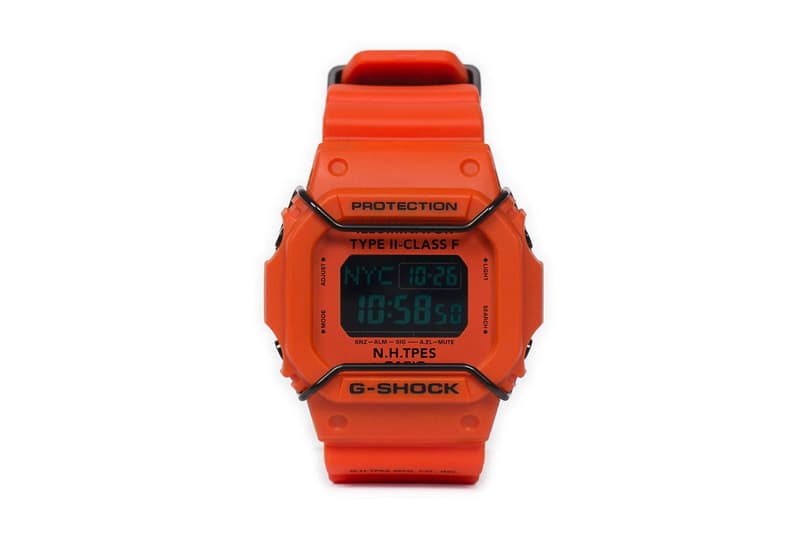 1 of 6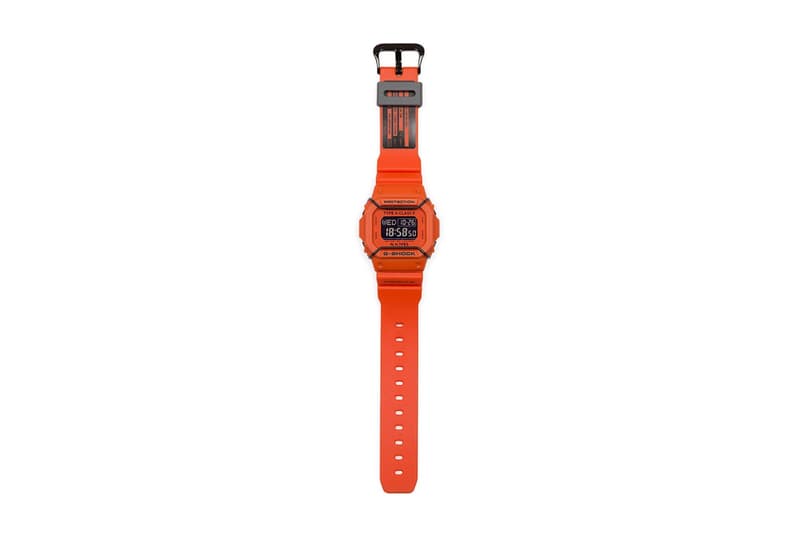 2 of 6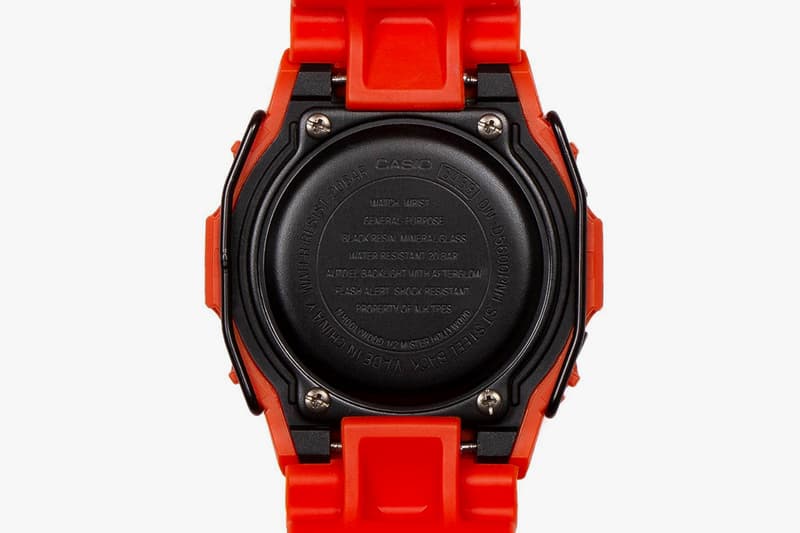 3 of 6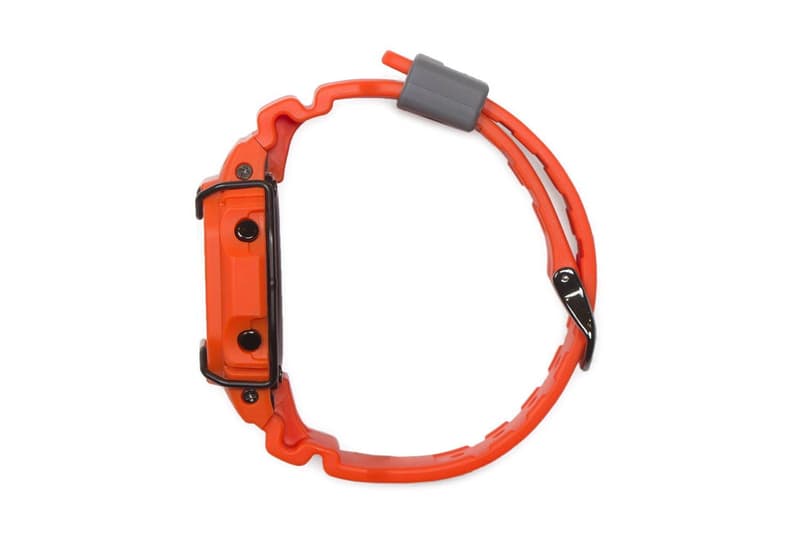 4 of 6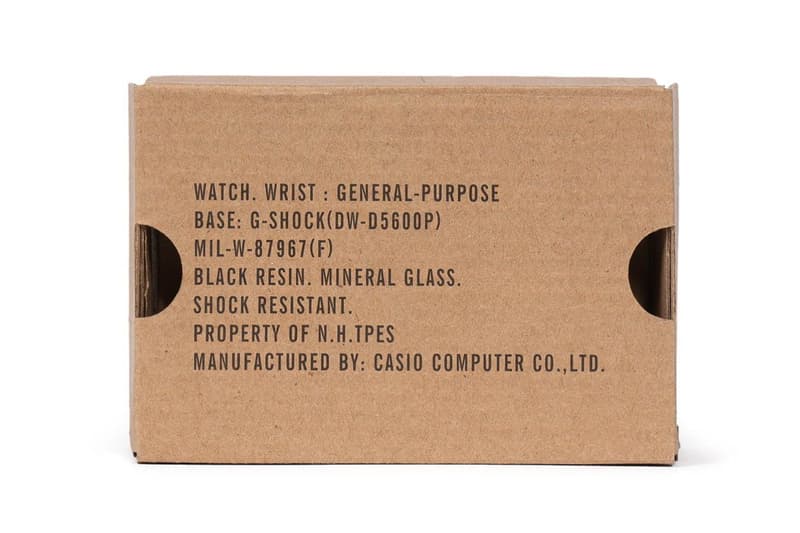 5 of 6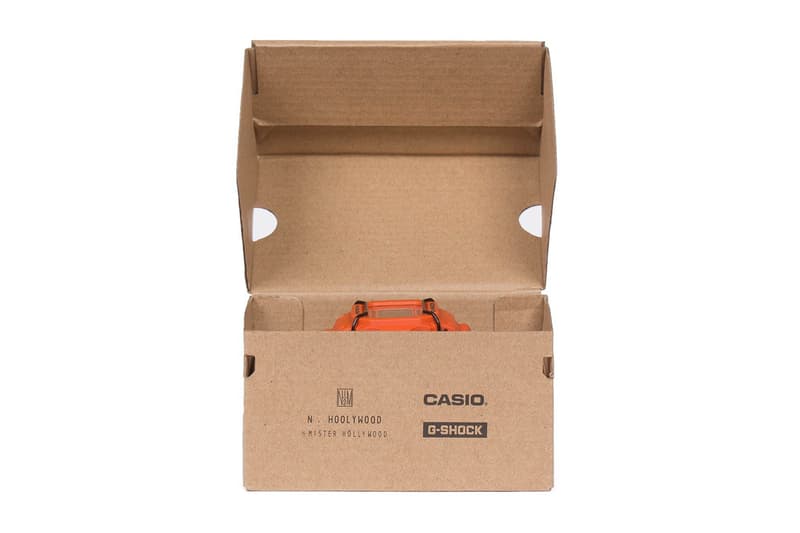 6 of 6
Following the partnership from last fall, stalwart Japanese label N.HOOLYWOOD rejoins Casio G-SHOCK for another bespoke timepiece. This joint effort sees the pair once again focusing on the DW-5600, this time executing the timeless accessory in a bold orange to realize N.HOOLYWOOD designer Daisuke Obana's frequent military influences.
The warm, bright hue informs the entire case and strap, offset by a black frame around the case and matching clasp, with a grey sleeve at the tail end, Stylized jargon, like "N.H.TPES" at the face and "WATCH, WRIST, GENERAL PURPOSE" engraved on the rear, reinforces the utilitarian inspiration, driven home by the defiantly un-glamorous cardboard case the watch is packaged in. The box boasts the same mil-spec branding seen near the watch's clasp, both adding another hit of visual interest and tying in with the motif.
N.HOOLYWOOD's latest collaborative G-SHOCK timepiece is available in its Japanese stores and at stockists like LANTIKI.
Most recently, G-SHOCK joined Mishka for a seasonally-appropriate Halloween DW-6900 watch.