Lil Peep's Mother Sues First Access Entertainment Over Rapper's Death
Liza Womack alleges the entertainment company overworked & provided drugs for the late rapper.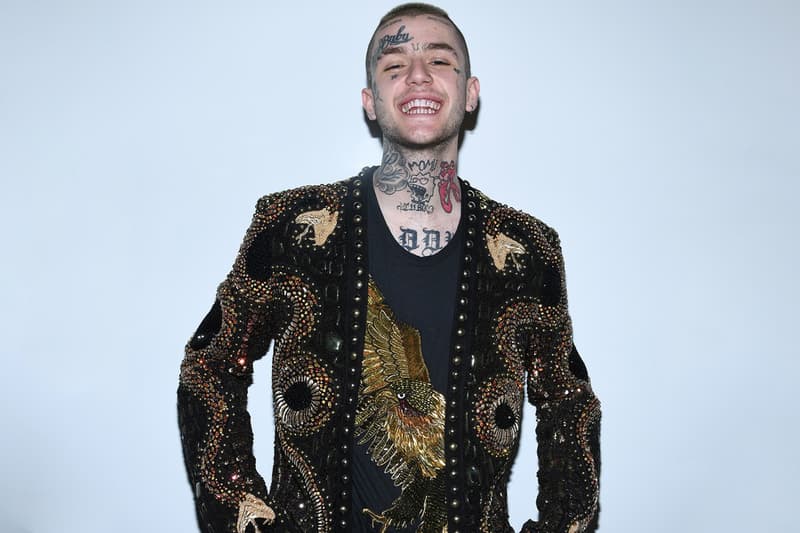 Lil Peep's mother Liza Womack has filed a lawsuit against First Access Entertainment and "people associated with" the company over her son's death. According to reports, the suit alleges that the management overworked the rapper and "allowed, normalized, and even encouraged" the use of drugs, ultimately leading to his untimely death.
Specifying events to support her claims, Womack argues that Peep was gifted a bottle of pills by one of his managers during a London stop on "The Peep Show" tour in 2017. His rampant drug use reportedly continued until his final "Come Over When You're Sober" tour where he was provided with a regular supply of Xanax, Ketamine and other drugs. During his Los Angeles show on May 10, 2017, Womack notes that management allowed her son to perform despite being in a "comatose-like state" and was "barely able to communicate, let alone perform, due to his use of drugs."
Furthermore, Womack claims that Peep repeatedly expressed his desire to quit the tour due to physical and emotional exhaustion, but management ignored his requests and "pushed [Peep] onto stage after stage in city after city, plying and propping" him up with drugs. Prior to what turned out to be his final show in El Paso, Belinda Mercer, one of the rapper's managers, allegedly told him to take "an excessive amount of Xanax" in order to get sick and have insurance cover the show's cancellation. Womack also asserts Mercer of having a sexual relationship with Peep.
First Access Entertainment released a statement in response to the lawsuit:
"Lil Peep's death from an accidental drug overdose was a terrible tragedy. However, the claim that First Access Entertainment, any of its employees, or Chase Ortega, or anyone else under our auspices was somehow responsible for, complicit in, or contributed to his death is categorically untrue. In fact, we consistently encouraged Peep to stop abusing drugs and to distance himself from the negative influence of the drug users and enablers with whom he chose to associate.

It is extremely disappointing that Peep's mother would file this meritless lawsuit, since she is well aware of the numerous efforts made by First Access and Chase Ortega to steer her son away from his concerning lifestyle choices.  Unfortunately, in spite of our best efforts, he was an adult who made his own decisions and opted to follow a different, more destructive path.

After comprehensively reviewing the facts, the Medical Examiner ruled that Peep's death was accidental; likewise, the Tucson Police Department conducted a thorough investigation and concluded that his death was the result of an accidental overdose.

While First Access is deeply saddened by Lil Peep's untimely death, we will not hesitate to defend ourselves against this groundless and offensive lawsuit. We look forward to its swift dismissal."
Peep, born Gustav Elijah Åhr, was found dead on his tour bus in Tucson on November 15, 2017. The cause of death was listed as a combination of fentanyl and alprazolam (Xanax). He was 21 years old.
In other music news, Rihanna is releasing an autobiography.