Kash Doll Establishes Hip-Hop Queendom With Debut Album 'Stacked'
The Detroit upstart's highly-anticipated project has arrived.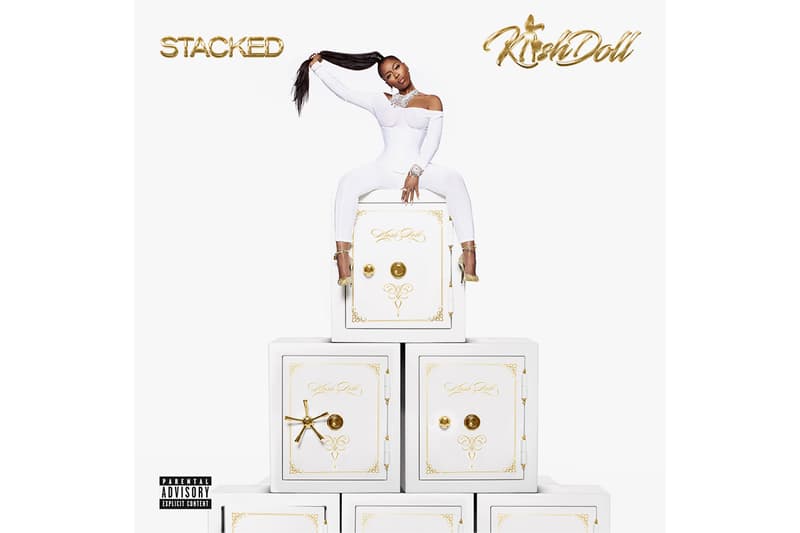 Fast-rising Detroit rapper Kash Doll, real name Arkeisha Knight, has shared her long-awaited debut album, Stacked.
Following a variety of single releases for the project, including "Kitten" featuring Lil Wayne and "Ready Set" featuring Big Sean, the hip-hop artist has released a menacing collection of 17-tracks. On top of the aforementioned features, Kash equally enlists fellow female hip-hop heavyweights Summer Walker and Teyana Taylor, as well as male swooners Trey Songz and lougotcash for the project.
Moving away from harboring a feature-heavy repertoire of cuts, Kash focuses in on telling her story, maintaining her eclectically raw form that remains both motivational as well as playful. From sharing details surrounding her previous stint as an exotic dancer and more, the female rapper doesn't play any games in terms of establishing her hip-hop queendom. Her cadence, flow, and poetics all come together virtuously, with Kash aptly sharing her story as opposed to relishing in materialistic achievements—as she shares on album standout "Feel Something" featuring Teyana Taylor, "all these diamonds ain't got' keep me warm at night."
You can stream Kash Doll's debut album, Stacked, below. On top of the album's drop, Kash has also released a music video for introspective cut "KD Diary," also viewable below.
For more related news, Gucci Mane just dropped Woptober II.