Gang Starr Announces First Album in 16 Years, 'One Of The Best Yet'
Along with the release of their latest single, "Bad Name."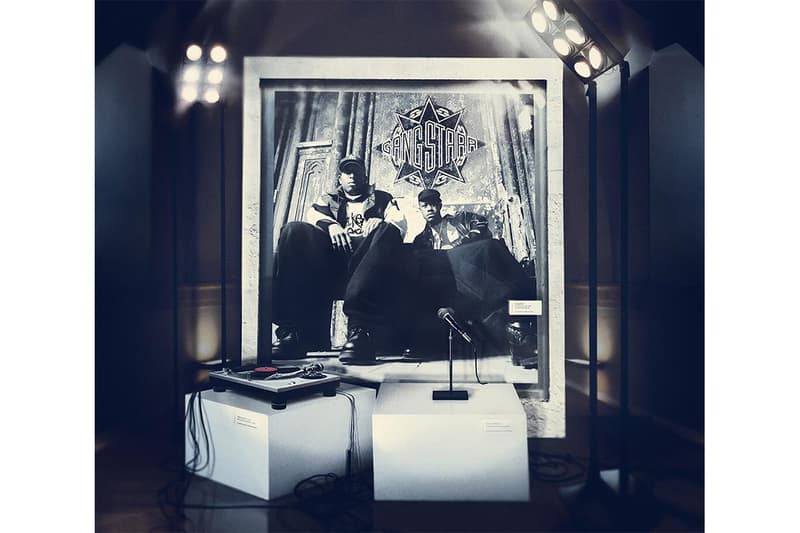 Following the drop of "Family and Loyalty" with J. Cole, DJ Premier — one half of the prolific hip-hop group Gang Starr alongside the late MC Guru — has officially announced their upcoming project One Of The Best Yet, their first album in nearly 16 years.
Billed as the followup to 2003's The Ownerz, Premier began working on One Of The Best Yet in 2017 with Guru watching over him — not only spiritually, but also physically with the MC's urn sitting atop his production console. As they returned to the studio together once again, although completely different this time around, Premier found himself in his comfort zone as he created music with his musical partner. "This album means everything to me. It's a continuation of what I never wanted to end," Premier said in a statement. "It's a very foreign place for me and very emotional.  I get happy, sad, excited; my feelings are kind of all over the place. But predominantly, just very happy to be making music with Guru again."
Not only does the album symbolize Gang Starr's cemented legacy, but it's also solid evidence of Premier and Guru's brotherly bond that even death can't break. When the MC passed in 2010, many had lost hope in the idea of another Gang Starr project. Premier, however, kept believing. "I never lost faith or wavered. I still felt it inside of me, it just happened to be nine years later (after Guru's passing)" he revealed. "We all want the things we want right now, but I am a patient guy.  I hung in there and I just kept believing.
In line with the album announcement, Gang Starr also released their latest single, "Bad Name." Clocking in at just under two-and-a-half minutes, the track highlights Guru's effortless bars over Premier's boom-bap, commenting on topics still relevant in society.
Stream Gang Starr's "Bad Name" on Spotify and Apple Music below. One Of The Best Yet drops November 1.
For more music news, Travis Scott reportedly dislocated knee during Rolling Loud New York performance.
Tracklisting & Credits for Gang Starr's 'One Of The Best Yet':

'The Sure Shot' (Intro)
'Lights Out" feat. M.O.P.
'Bad Name'
'Hit Man' feat. Q-Tip
'What's Real' feat. Group Home & Royce Da 5'9"
'Keith Casim Elam' (Interlude)
'From A Distance' feat. Jeru The Damaja
'Family and Loyalty" feat. J. Cole
'Get Together' feat. Ne-Yo & Nitty Scott
'NYGz/GS 183rd' (Interlude)
'So Many Rappers'
'Business Or Art' feat. Talib Kweli
'Bring It Back Here'
'One Of The Best Yet' (Big Shug Interlude)
'Take Flight' (Militia Pt. 4) feat. Big Shug & Freddie Foxxx
'Bless The Mic'

***All Tracks Produced by DJ Premier