Travis Scott Reportedly Dislocated Knee During Rolling Loud New York Performance (UPDATE)
Potentially looking at surgery.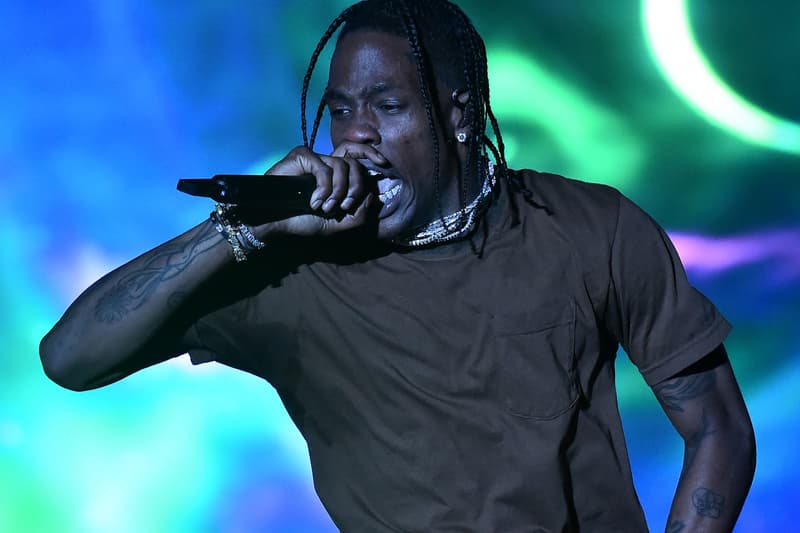 UPDATE (October 16, 2019): According to reports, Travis Scott visited an orthopedic specialist at the Cedars-Sinai Kerlan-Jobe Institute in Los Angeles for the injury he sustained during his Rolling Loud New York 2019 performance. Rumors are noting that La Flame suffered a dislocated knee, more specifically, a tear in his patellar tendon. Doctors are currently waiting to see if the knee can heal on its own, if not Travis will be required to go under the knife as surgery would be the only way to get his knee fully back in shape.
Stay tuned for more details.
---
ORIGINAL STORY (October 13, 2019): During his recent Rolling Loud New York 2019 headling set, Travis Scott suffered a knee injury while performing "BUTTERFLY EFFECT." Captured on the livestream for the event, La Flame is seen energetically moving around on stage but suddenly falls down. Despite the fall, the rapper gets up to continue the song with a visible limp.
After finishing the song, Travis addresses the crowd while bent over, "I ain't gon' lie, I think I just, like, broke my knee just now. This show cannot stop. So middle fingers to the sky. Lets rage." Immediately continuing his set, Travis went on to perform "NO BYSTANDERS," "HIGHEST IN THE ROOM" and "Antidote" while hopping around in one place. It is currently unknown how serious the injury is and if it will affect Travis Scott's upcoming show dates.
Take a look at the incident and catch Travis Scott's brief update to fans on Instagram below.
In case you missed it, Justin Bieber recently previewed a rap song that flips 50 Cent's "Many Men."
Travis Scott just broke his Knee at Rolling Loud ? and he's still performing after this. ? @RollingLoud pic.twitter.com/LwsZ1152eq

— $hari (@kingin77) October 13, 2019
Travis Scott legitimately believes he broke his knee right now at Rolling Loud but refuses to let the show stop ?
pic.twitter.com/CTRGbb1jfv

— LA FLAME FANPAGE ? (@bathingrage) October 13, 2019
TRAVIS SCOTT PERFORMING HIGHEST IN THE ROOM AT ROLLING LOUD WITH BROKEN KNEE ? pic.twitter.com/oI0GslW2uM

— $hari (@kingin77) October 13, 2019