Lee "Scratch" Perry, Brian Eno & Adrian Sherwood Unite for "Here Come the Warm Dreads"
A preview of Perry and Sherwood's 'Heavy Rain' album.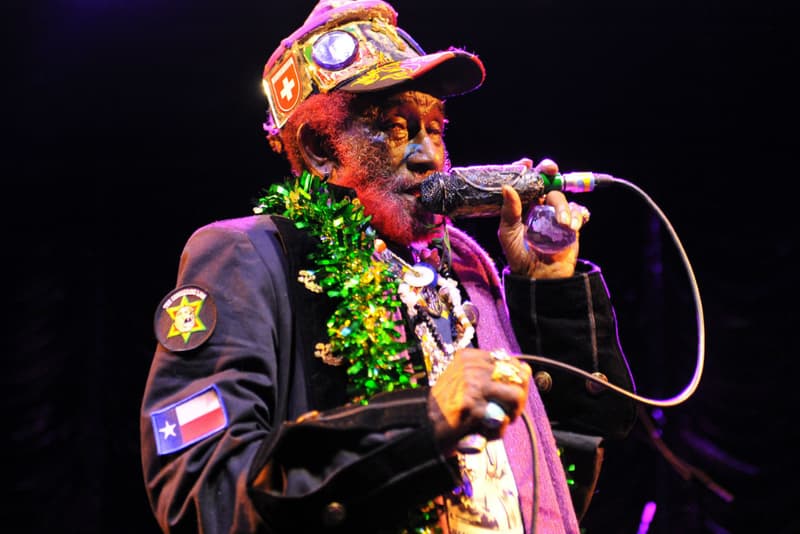 Towards the beginning of this year, Lee "Scratch" Perry and Adrian Sherwood came together for a collaborative album titled Rainford. Now, for that project's follow-up, the pairing are planning on releasing a dub interpretation of Rainford known as Heavy Rain. Providing a glimpse of Heavy Rain's forward-thinking sonic direction, Perry and Sherwood are linking up with Brian Eno for the LP's latest single, "Here Come the Warm Dreads." The aforementioned trio's new collaboration is one of 12 tracks featured on Heavy Rain, and its titular inspiration is taken from Brian Eno's classic 1974 debut album Here Come the Warm Jets.
"When we approached Brian about working on a track he didn't hesitate and said he would happily do something with Lee Scratch Perry," Adrian Sherwood shares via an official statement. "We worked together on a quick dub version of the track and took what was a crazy tune even further out there. I have always wanted to do something with Brian and hopefully there will be more opportunity in the future."
"It's the most intimate album Lee has ever made, but at the same time the musical ideas are very fresh. I'm extremely proud of what we've come up as a piece of work," Adrian Sherwood previously told us when questioned about his previous joint album with Lee "Scratch" Perry, Rainford. "Music is lovely because it stimulates people, superficial music doesn't. If you make something that you put your heart and soul into and really try to push it so it leaps out the speakers at you, and if there's a good feel to it, then you've achieved something."
You can check out Lee "Scratch" Perry and Adrian Sherwood's Heavy Rain collaboration with Brian Eno, "Here Come the Warm Dreads," below. Perry and Sherwood's forthcoming collaborative album Heavy Rain will see release on December 6 via On-U Sound.