Uber and Cityscoot Are Partnering to Offer Electric Mopeds Rides Through Paris App
Making Paris Uber's most versatile location for options of transportation.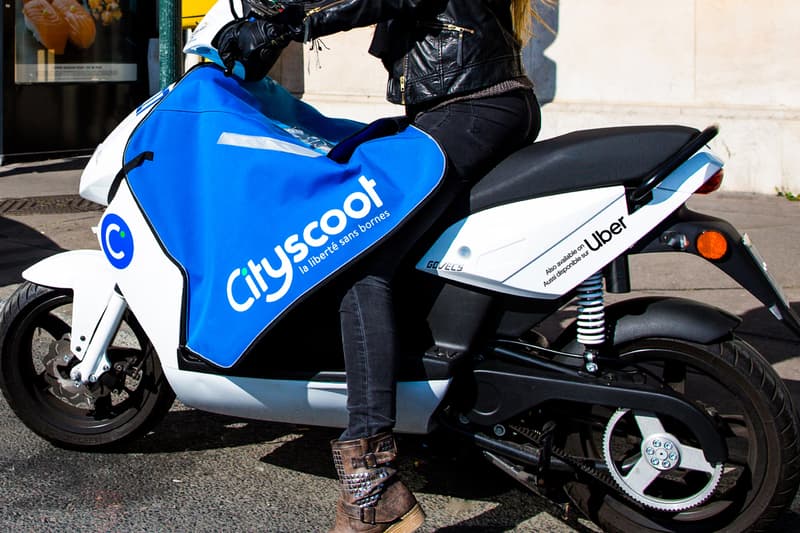 Uber has partnered with a French startup called Cityscoot to provide electric Moped options as transportation for the citizens of Paris. Beginning next month, 4,000 mopeds will be available to book and pay directly through the Uber app, making Paris Uber's most versatile location for options of transportation.
The option can be found on the home screen and list of transit options like cars, scooters, and bikes, and will cost 29 cents per minute like every other riding option. "Our partnership with Uber complements their offer and allows us to get further visibility among their wide rider-base," says Cityscoot CEO Bertrand Fleurose in a statement. "With the convenience and ease of use of our e-mopeds, I trust this will result in additional trips."
Uber previously faced issues with France when it first arrived on the scene from taxi groups when it first launched, and even more, drama sparked when the government shut down the relatively cheap UberPop in 2015 which caused violent protests. Now, Paris has become central to Uber's growth in Europe and the company plans to build a new Advanced Technologies Center there to create its flying taxis.
This isn't the first company to partner with Uber, as Lime partnered with Uber last year. This allowed the electric scooter start-up to rent and sell two-wheeled vehicles to customers through the Uber app.
In other tech news, Google recently unveiled its Pixel 4, Pixel Buds 2, and Stadia streaming platform.
Grande nouvelle pour la mobilité urbaine et #Cityscoot ?⚡️

Nous nous associons à @UberFR ?
Vous pourrez bientôt profiter de vos Cityscoot depuis leur application également. Cela fera de Paris la ville avec le plus d'options de mobilité disponibles dans Uber ? pic.twitter.com/MCzEwq12yL

— Cityscoot (@CityscootParis) October 16, 2019