'Fortnite' Has a Golden Fish That Can Kill Enemies in One Hit
But it's extremely rare to come across.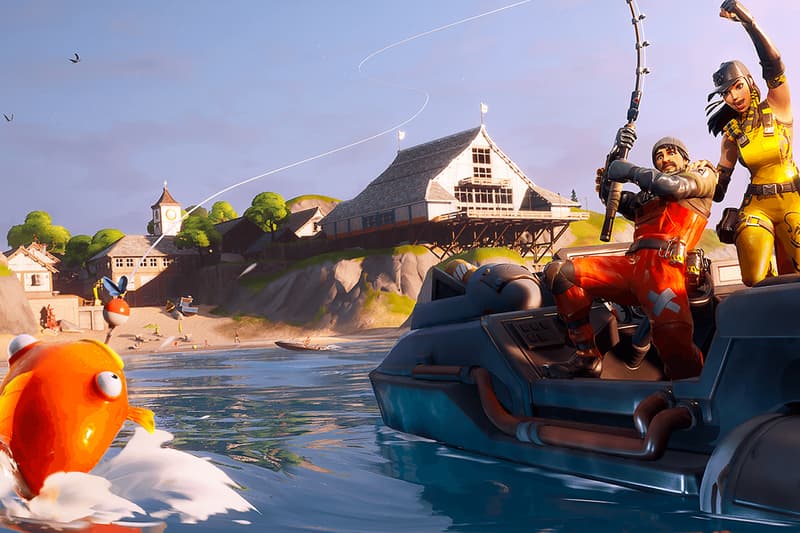 A Fortnite player has finally found the legendary golden fish, and it was captured on video for the very first time, confirming previous fan theories.
The rumours about this golden fish first originated from the new fishing feature, which Fortnite added into its game as part of its Chapter 2 offerings. Players can use a fishing rod to catch fish — which regenerates health — or even pull up materials and weapons. With the new feature came a new achievement, with a title relating to this strange golden fish, thus sparking the fan theories about the 'weapon.' However, despite their efforts, no one managed to find it — until now.
Captured in a video by Reddit user BlakeBenbow, who was unfortunately on the receiving end of this exceptionally rare item, we see the Mythic Goldfish in action, killing him in a single blow, even when he had full health and full shield. With damage like that, it's not surprising that it's extremely hard to come by, and so far there doesn't seem to be any particular location or method to get hold of the weapon.
For more gaming news, check out the latest Death Stranding trailer featuring its star-studded cast.
I was eliminated by a mythic goldfish! I thought it wasn't in the game yet! from r/FortNiteBR