Perform Your Own Fusion With Premium Bandai's Potara Earrings
As used by Fused Zamasu in 'Dragon Ball Super.'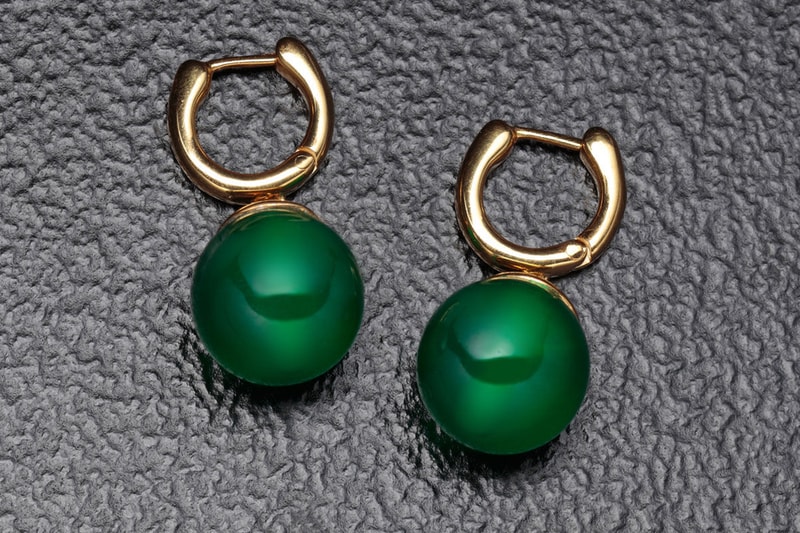 Shortly after putting together a selection of clothing inspired by the Dragon Ball Z character's appearance during the "Trunks Saga," Premium Bandai has now crafted a pair of Potara Earrings for fans of the franchise.
Modeled after the powerful accessory Future Zamasu and Goku Black used to fuse into Fused Zamasu in Dragon Ball Super,  the earrings are constructed of 0.925 silver coated to express a gold-tone and complete with green acrylic beads. The pair of earrings feature a 9mm hoop and an articulated closure that secures the 20G piercing.
Priced between ¥12,100 JPY (approximately $111 USD), the Premium Bandai Potara Earrings are available now on p-bandai.jp with shipping scheduled for sometime January 2020.